Apr 4 2023 Reflection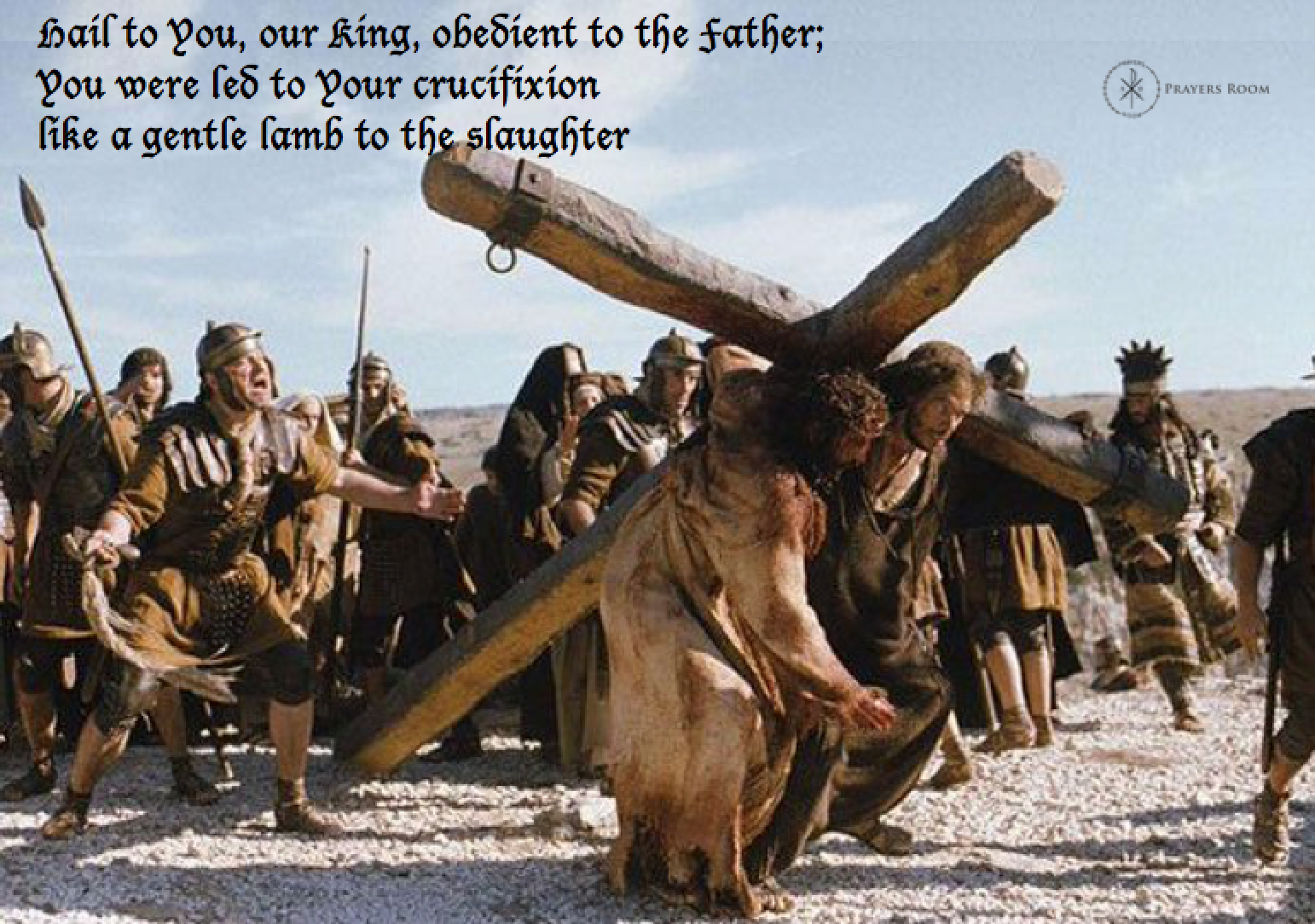 Tuesday 4 April 2023
First Reading: Is 49:1-6
Responsorial Psalm:
I will sing of your salvation.
Ps 71:1-2, 3-4a, 5ab-6ab, 15 and 17
Gospel Reading: Jn 13:21-33, 36-38
Today's Note: Tuesday of Holy Week
Gospel Reading:
Reclining at table with his disciples, Jesus was deeply troubled and testified,
"Amen, amen, I say to you, one of you will betray me."
The disciples looked at one another, at a loss as to whom he meant.
One of his disciples, the one whom Jesus loved,
was reclining at Jesus' side.
So Simon Peter nodded to him to find out whom he meant.
He leaned back against Jesus' chest and said to him,
"Master, who is it?"
Jesus answered,
"It is the one to whom I hand the morsel after I have dipped it."
So he dipped the morsel and took it and handed it to Judas,
son of Simon the Iscariot.
After Judas took the morsel, Satan entered him.
So Jesus said to him, "What you are going to do, do quickly."
Now none of those reclining at table realized why he said this to him.
Some thought that since Judas kept the money bag, Jesus had told him,
"Buy what we need for the feast,"
or to give something to the poor.
So Judas took the morsel and left at once. And it was night.
When he had left, Jesus said,
"Now is the Son of Man glorified, and God is glorified in him.
If God is glorified in him, God will also glorify him in himself,
and he will glorify him at once.
My children, I will be with you only a little while longer.
You will look for me, and as I told the Jews,
'Where I go you cannot come,' so now I say it to you."
Simon Peter said to him, "Master, where are you going?"
Jesus answered him,
"Where I am going, you cannot follow me now,
though you will follow later."
Peter said to him,
"Master, why can I not follow you now?
I will lay down my life for you."
Jesus answered, "Will you lay down your life for me?
Amen, amen, I say to you, the cock will not crow
before you deny me three times."
Reflection:
Jesus' disciples were put to the test as Jesus prepared to make the final and ultimate sacrifice of his own life for their sake and for all the world. What was different between Peter and Judas? Judas deliberately betrayed his Master while Peter, in a moment of weakness, denied him with an oath and a curse. Judas' act was cold and calculated. Peter, however, never meant to do what he did. He acted impulsively, out of weakness and cowardice. Jesus knew both the strength of Peter's loyalty and the weakness of his resolution. He had a habit of speaking with his heart without thinking through the implications of what he was saying.

Disordered love leads to hurtful desires and wrong deeds
The treachery of Judas, however, is seen at its worst when Jesus makes his appeal by showing special affection to him at his last supper. John says that Satan entered into Judas when he rejected Jesus and left to pursue his evil course. Satan can twist love and turn it into hate. He can turn holiness into pride, discipline into cruelty, affection into complacency. We must be on our guard lest Satan turn us from the love of God and the path which God has chosen for us. 

God never withholds his persevering grace and strength to those who cling to him
The Holy Spirit will give us grace and strength in our time of testing. If we submit to Jesus we will walk in the light of his truth and love. If we turn our backs on him we will stumble and fall in the ways of sin and darkness. Are you ready to follow Jesus in his way of the cross? 
Give me, O Lord, a steadfast heart which no unworthy thought can drag downwards; an unconquered heart which no tribulation can wear out; an upright heart which no unworthy purpose may tempt aside. Bestow upon me also, O Lord my God, understanding to know you, diligence to seek you, wisdom to find you, and a faithfulness that may finally embrace you; through Jesus Christ, our Lord. (Prayer of Thomas Aquinas)