Daily Reflection – May 11, 2016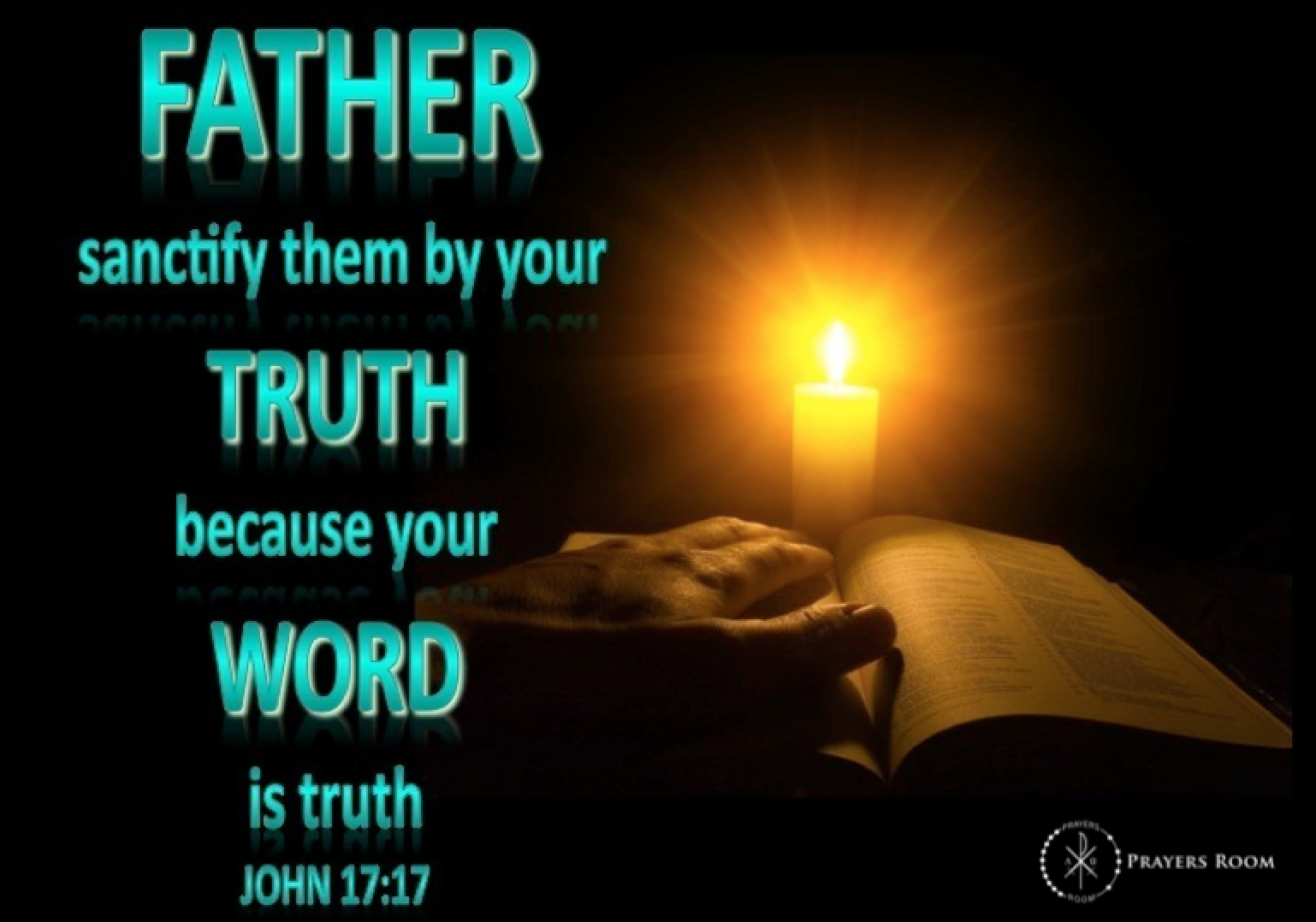 Wednesday 11 May 2016
First Reading: Acts 20:28-38
Responsorial Psalm:
Sing to God, O kingdoms of the earth
Psalm 67(68):29-30, 33-36
Gospel Reading: John 17:11-19
Today's Note: Wednesday of the Seventh Week of Easter
Gospel Reading:
Lifting up his eyes to heaven, Jesus prayed, saying:
"Holy Father, keep them in your name
that you have given me,
so that they may be one just as we are one.
When I was with them I protected them in your name that you gave me,
and I guarded them, and none of them was lost
except the son of destruction,
in order that the Scripture might be fulfilled.
But now I am coming to you.
I speak this in the world
so that they may share my joy completely.
I gave them your word, and the world hated them,
because they do not belong to the world
any more than I belong to the world.
I do not ask that you take them out of the world
but that you keep them from the Evil One.
They do not belong to the world
any more than I belong to the world.
Consecrate them in the truth.
Your word is truth.
As you sent me into the world,
so I sent them into the world.
And I consecrate myself for them,
so that they also may be consecrated in truth."
Reflection:
Father . . . that they may be one. (John 17:11)
Have you ever thought about all who read these meditations? The Word Among Us is read in more than one-hundred-twenty countries and ten languages. Just think: People all around the world are joining you in prayer right now! Diverse and scattered as we are, each of us is reading this meditation and drawing closer to the Lord. Talk about unity in the midst of diversity!
Jesus' first disciples were also a diverse group. But what did they have in common? Like us, the one thing that bound them together was their desire to follow Jesus. Despite their different professions, their different approaches to life, their different temperaments, they stayed together because of their love for the Lord and their love for one another. Not to mention, they had Jesus teaching them and helping them rise above their differences. But would their unity last after he left?
That's why, in the upper room, he prayed "that they may be one" (John 17:11). Jesus saw that the disciples' unity would face serious threats. He knew that his arrest would cause them to scatter, but that his appearing to them on Easter Sunday would bring them together again. He knew that the Holy Spirit would fall on them and move them to band together as the Church, but he also knew that disputes would occasionally break out amongst them and that they would need to work hard to preserve their unity. It wouldn't be easy, so he prayed for them.
But Jesus' prayer wasn't just for the disciples; it was for the whole body of Christ—for his first disciples, for us in the present, and for all those yet to come.
In the Church today, much of our oneness has remained intact. As Pope John XXIII said, there is far more that unites us than divides us. Still, there is disunity, and we need to keep working to overcome it.
How can we advance the cause of healing and unity within the body of Christ? By making Jesus' prayer our prayer. Let's take the Church into our hearts today by praying for one another—even those who are very different from us. May we all pursue unity in our diversity!
"Father, pour out your Holy Spirit on us; make us one."