Daily Reflection – May 12, 2016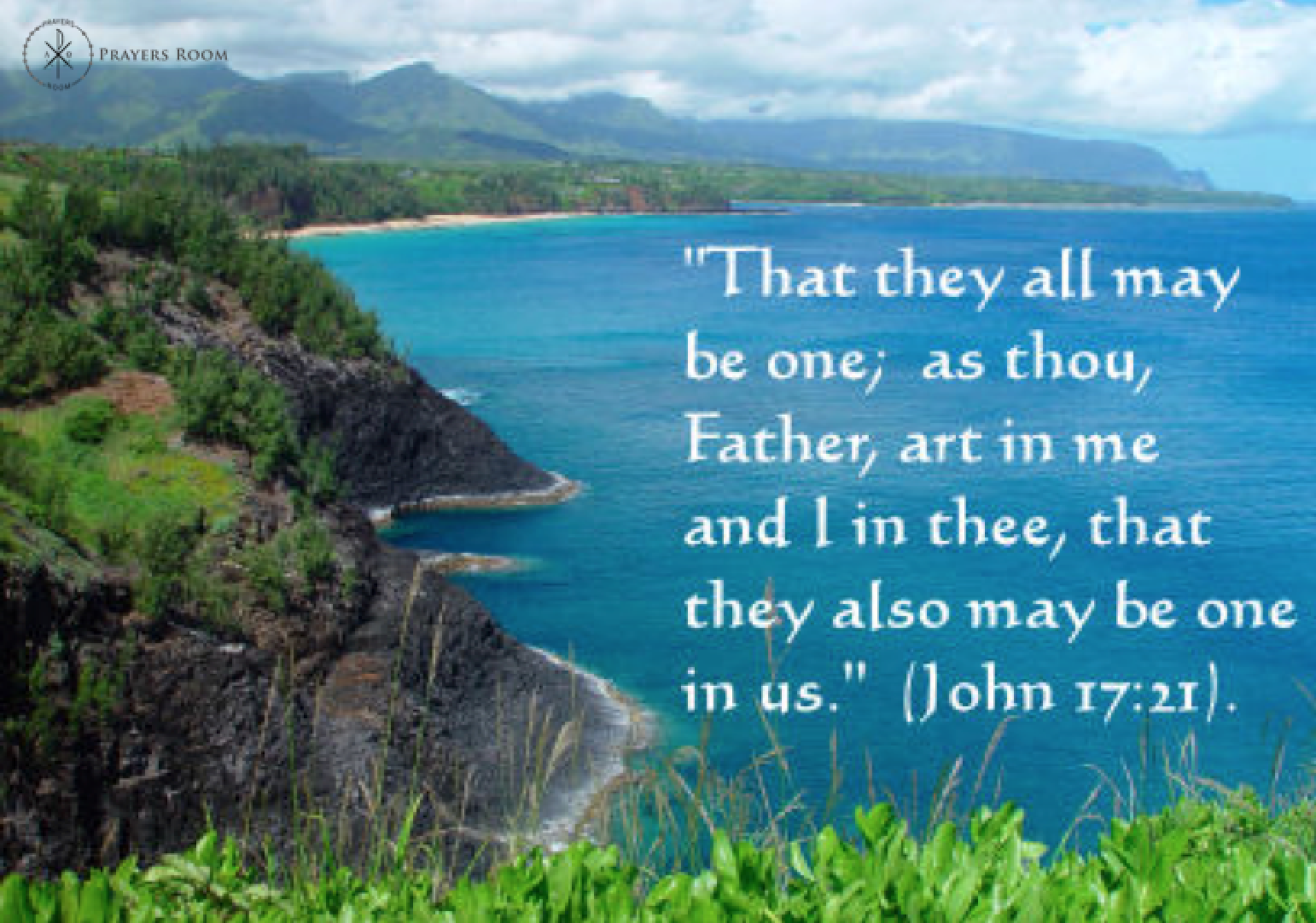 Thursday 12 May 2016
First Reading: Acts 22:30; 23:6-11
Responsorial Psalm:
Keep me safe, O God; you are my hope
Psalm 15(16):1-2, 5, 7-11
Gospel Reading: John 17:20-26
Today's Saint: St Nereus and St Achilleus, Martyrs
Gospel Reading:
Lifting up his eyes to heaven, Jesus prayed saying:
"I pray not only for these,
but also for those who will believe in me through their word,
so that they may all be one,
as you, Father, are in me and I in you,
that they also may be in us,
that the world may believe that you sent me.
And I have given them the glory you gave me,
so that they may be one, as we are one,
I in them and you in me,
that they may be brought to perfection as one,
that the world may know that you sent me,
and that you loved them even as you loved me.
Father, they are your gift to me.
I wish that where I am they also may be with me,
that they may see my glory that you gave me,
because you loved me before the foundation of the world.
Righteous Father, the world also does not know you,
but I know you, and they know that you sent me.
I made known to them your name and I will make it known,
that the love with which you loved me
may be in them and I in them."
Reflection:
I wish that where I am they also may be with me, that they may see my glory. (John 17:24)
It's a truth of our faith that Jesus is with us wherever we are—right? Absolutely. He promised that he and his Father would never leave us. It's a promise we can build our lives on.
Don't you find it striking, then, to hear Jesus wishing that we would be with him? Wishing isn't exactly promise language; it's the language of desire. It seems that Jesus is leaving it open that, sometimes, we may not be where he is.
Perhaps Jesus is speaking of more than our physical location. He means that our hearts and minds may not be in the same place as his. The things we're doing and saying—especially inwardly—are not the things he is doing and saying. We can all relate to the experience of having found ourselves in a place where Jesus wasn't leading. Maybe we've wandered into unforgiveness. Or we've slipped into rote prayer and inattentiveness at Mass. It's in these times that Jesus asks us to stop, lift our eyes to heaven, and step into the place where he is.
What if you're not exactly sure where Jesus is at any given moment? Well, in today's Gospel, we see one place where he can always be found: in the midst of his people, teaching them and washing their feet.
Two thousand years later, Jesus' strategy has not changed. He's still with his people. He is still caring for us and offering us his grace, his wisdom, and his guidance.
So one of the best ways to find Jesus is to look for opportunities to serve. Look for situations in which you can offer a helping hand. As you give of yourself, try to keep your ears and eyes open. Look for him in the eyes of the people around you. Listen for him in their voices. Try to sense his love and his glory right there in that moment. What is he saying to you? How is he ministering to you? Remember, whenever two or more are gathered in his name, he is there!
"Jesus, I want to be with you where you are. Help me to abide in your presence. Lord, show me your glory in your people!"