Daily Reflection – Apr 16, 2016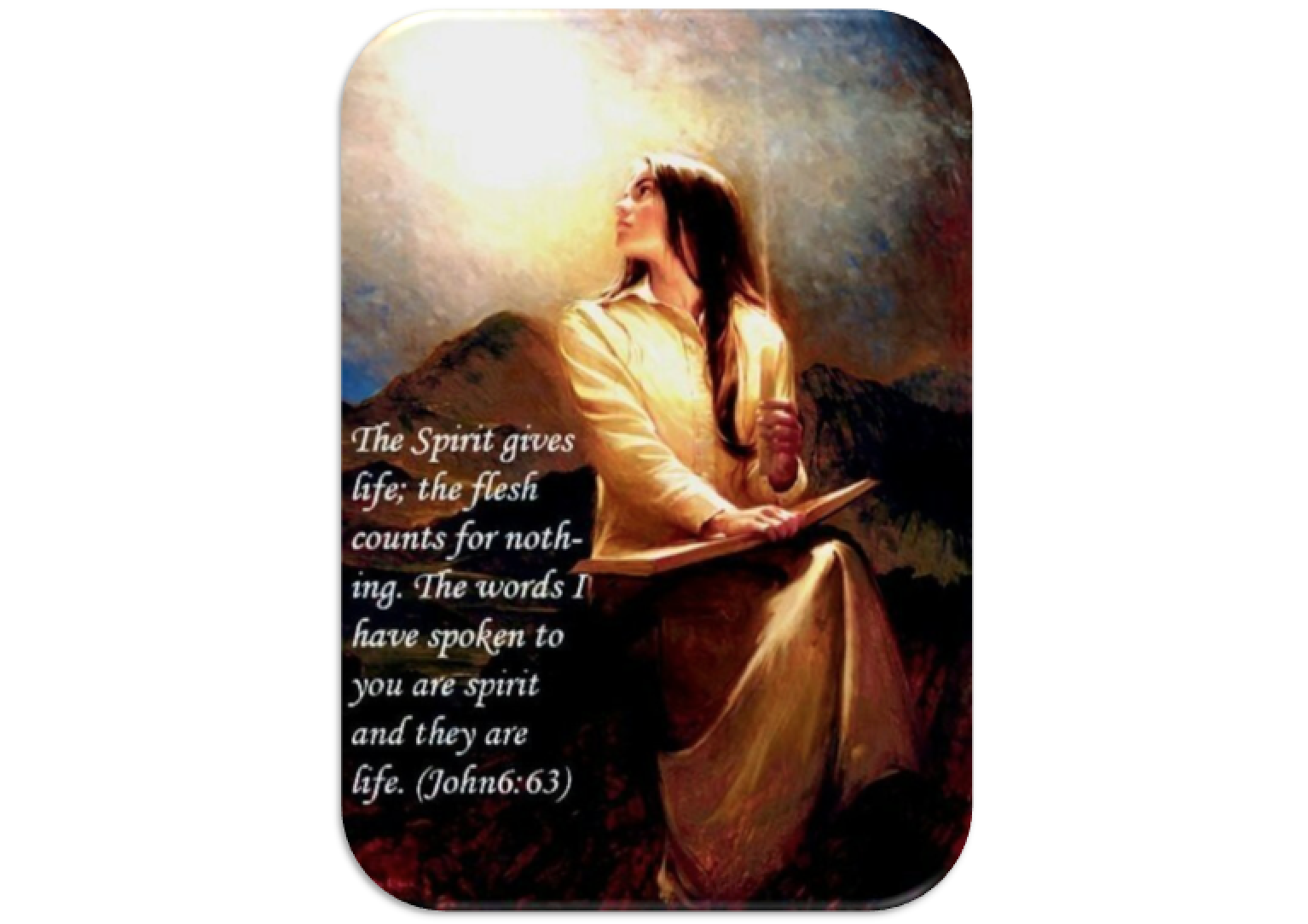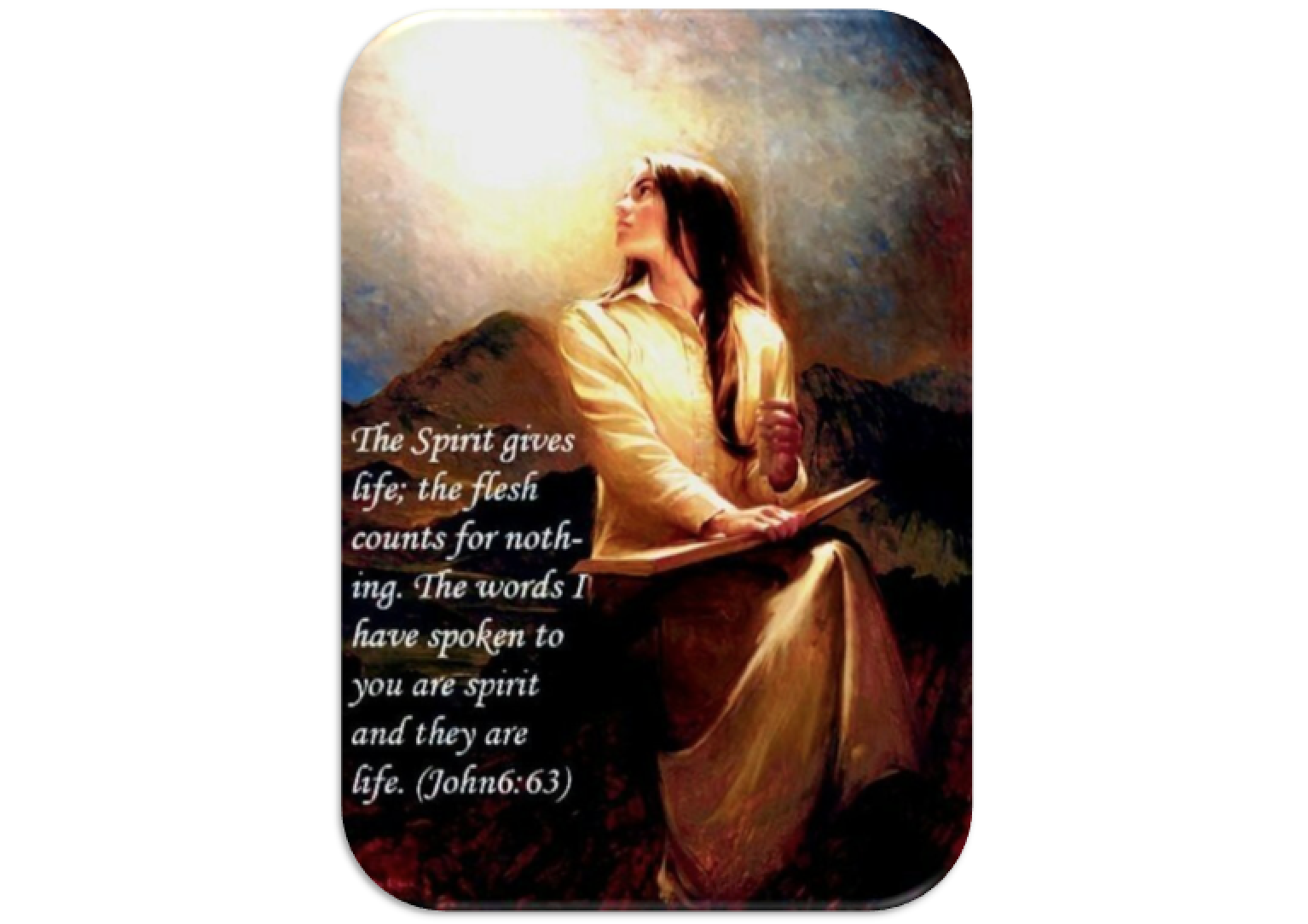 Saturday 16 April 2016
First Reading: 
Acts 9:31-42
Responsorial Psalm:
What return can I make to the Lord for all that he gives to me?
Psalm 115(116):12-17
Gospel Reading: John 6:60-69
Today's Note: Saturday of the Third Week of Easter
Gospel Reading:
Many of the disciples of Jesus who were listening said,
"This saying is hard; who can accept it?"
Since Jesus knew that his disciples were murmuring about this,
he said to them, "Does this shock you?
What if you were to see the Son of Man ascending to where he was before?
It is the Spirit that gives life, while the flesh is of no avail.
The words I have spoken to you are Spirit and life.
But there are some of you who do not believe."
Jesus knew from the beginning the ones who would not believe
and the one who would betray him.
And he said, "For this reason I have told you that no one can come to me
unless it is granted him by my Father."
As a result of this,
many of his disciples returned to their former way of life
and no longer walked with him.
Jesus then said to the Twelve, "Do you also want to leave?"
Simon Peter answered him, "Master, to whom shall we go?
You have the words of eternal life.
We have come to believe
and are convinced that you are the Holy One of God."
Reflection:
How shall I make a return to the Lord for all the good he has done for me? (Psalm 116:12)
"The Deepest Man on Earth," Herbert Nitsch, might appreciate today's psalm about the depths of God's goodness. No, he's not a mustachioed philosopher like Friedrich Nietzsche. He's a champion free diver who has plunged, without oxygen, to a depth of 253 meters below the surface of the sea. Now, imagine Nitsch ambling along the shoreline of God's "ocean" of goodness. Not even he could hope to reach the seafloor!
Just as we can't fathom the depth and breadth of the ocean, we can't fully understand "all the good" God has done for us (Psalm 116:12). Think about it. He has given you the gift of life—with all its opportunities for growth, knowledge, and love. Though you may face challenge and hardship, you're growing closer to the God who has himself overcome death and the grave. Each new day that he gives you is an adventure story waiting to happen. It's where he pursues you through the currents and breakers of life.
What's more, you were dying without him. We all were. But as today's Gospel reminds us, Jesus is the Bread of Life that revives us. Truly, the cross marks the deepest abyss in his ocean of love. Upon it, he provided for our salvation, and from it, he began a project of transformation, forming us into the people we were created to be.
While you live on this side of the ocean, you have been adopted into his family, the Church. Through your brothers and sisters, God speaks words of Spirit and life. When you stop to consider the relationships you have been blessed with already and the ones you will discover in the future, you can surely see that you are wealthy beyond imagination.
Can we "make a return" to the Lord for all of his goodness (Psalm 116:12)? Never! After all, we can't hope to repay what we cannot even comprehend. Still, as the psalmist professes, we can keep our "vows" to the Lord. Think of marriage or religious vows. They are both deeply personal and decidedly public. In the same way, let your love for the Lord illuminate your heart and light up your face!
"Lord, I'm diving into your ocean of goodness. Here I come!"