Daily Reflection – Apr 4, 2016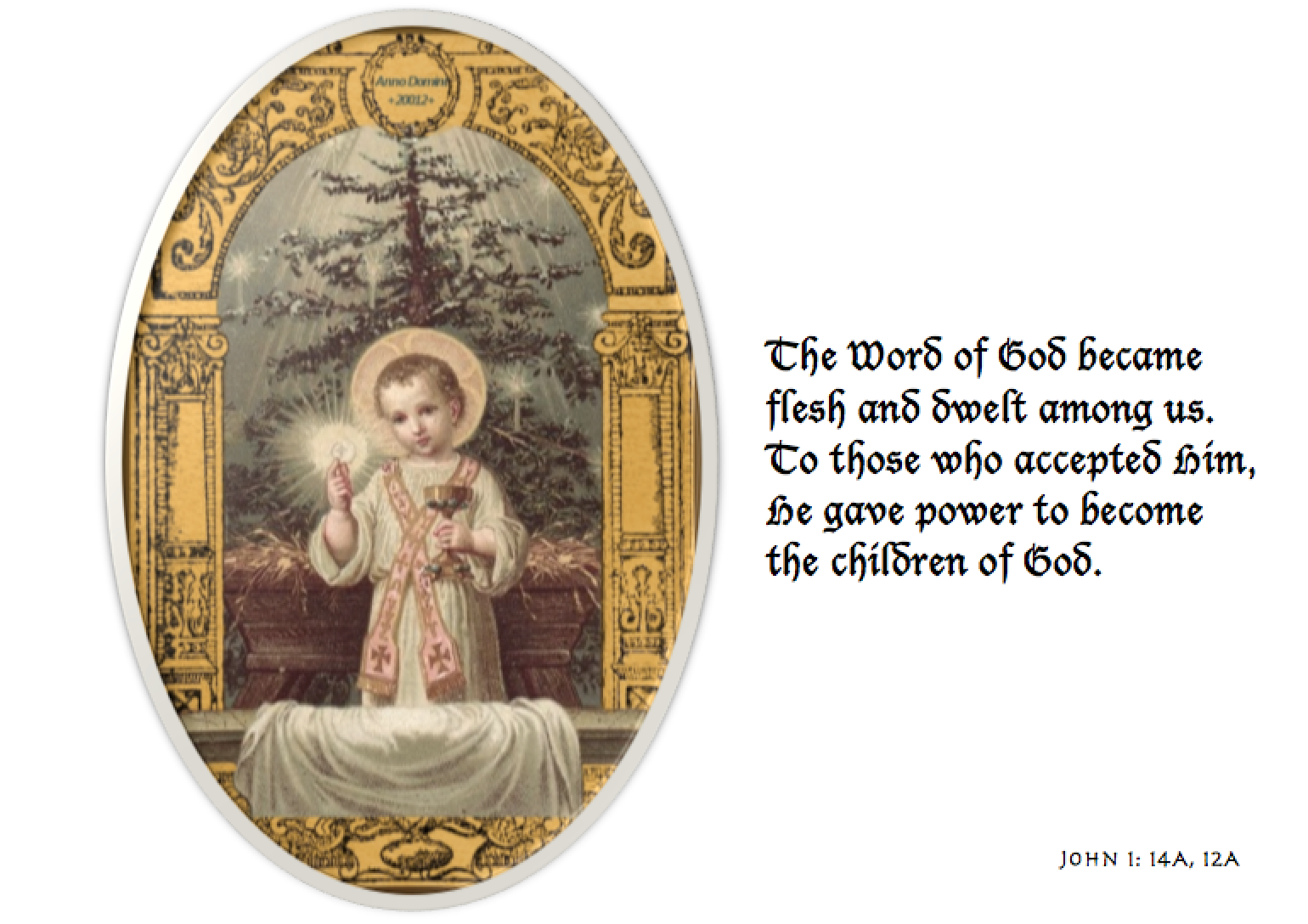 Monday 4 April 2016
First Reading: Isaiah 7:10-14, 8:10
Responsorial Psalm:
Here am I, Lord; I come to do your will
Psalm 39(40):7-11
Second Reading: Hebrews 10:4-10
Gospel Reading: Luke 1:26-38
Today's Note: Solemnity of the Annunciation of the Lord
Gospel Reading:
The angel Gabriel was sent from God
to a town of Galilee called Nazareth,
to a virgin betrothed to a man named Joseph,
of the house of David,
and the virgin's name was Mary.
And coming to her, he said,
"Hail, full of grace! The Lord is with you."
But she was greatly troubled at what was said
and pondered what sort of greeting this might be.
Then the angel said to her,
"Do not be afraid, Mary,
for you have found favor with God.
Behold, you will conceive in your womb and bear a son,
and you shall name him Jesus.
He will be great and will be called Son of the Most High,
and the Lord God will give him the throne of David his father,
and he will rule over the house of Jacob forever,
and of his Kingdom there will be no end."
But Mary said to the angel,
"How can this be,
since I have no relations with a man?"
And the angel said to her in reply,
"The Holy Spirit will come upon you,
and the power of the Most High will overshadow you.
Therefore the child to be born
will be called holy, the Son of God.
And behold, Elizabeth, your relative,
has also conceived a son in her old age,
and this is the sixth month for her who was called barren;
for nothing will be impossible for God."
Mary said, "Behold, I am the handmaid of the Lord.
May it be done to me according to your word."
Then the angel departed from her.
Reflection:
Hail, full of grace! (Luke 1:28)
With these words, the angel Gabriel greets Mary. Interestingly, the Greek word that we translate as "hail" could just as easily be translated as "Rejoice!" Can't you imagine Gabriel telling Mary, "Rejoice! You're going to love my message"? After all, he is delivering the ultimate in good news: God is coming to earth as a man—as an infant, no less—and Mary is going to be his mother! Understanding that "nothing will be impossible for God," even a virgin conceiving a child, she embraces God's will for her without hesitation (Luke 1:37). And so through her the whole world has reason to rejoice.
Rejoice! This is God's message to us every day. Like Mary, we are recipients of his grace. Take a look at your day so far—or yesterday—and think about the different manifestations of grace he has poured out on you. Rejoice in the ways you have responded to his grace. Rejoice that you have a part to play in sharing that grace with the people around you.
Rejoice! Like Mary, you, too, can choose to do God's will. You may hesitate from time to time, afraid that following his will might keep you from joy. But then you can also rejoice in his mercy when you fall. Rejoice that you can become like Mary, trusting that God is good and that he wants nothing but good for you and your loved ones. Rejoice too in knowing that as you cling to him in troubling times, he will set your feet on firm and joyful ground.
Rejoice! God has revealed his mind to you! He continues to speak to you through Scripture, the Church, and the Holy Spirit's promptings in your heart. Rejoice that God is in your midst, just as Jesus was with Mary. Rejoice that with his word and his promptings, you can be guided by the truth of his love and goodness. Rejoice that Christ is with you to keep you from getting lost. In a world that doubts the good news, you can remain steadfast, knowing that the Lord is with you.
"Jesus, thank you for casting your lot in with me as I journey toward heaven! Through your Spirit, help me to say yes to you every day."