Daily Reflection – Apr 6, 2016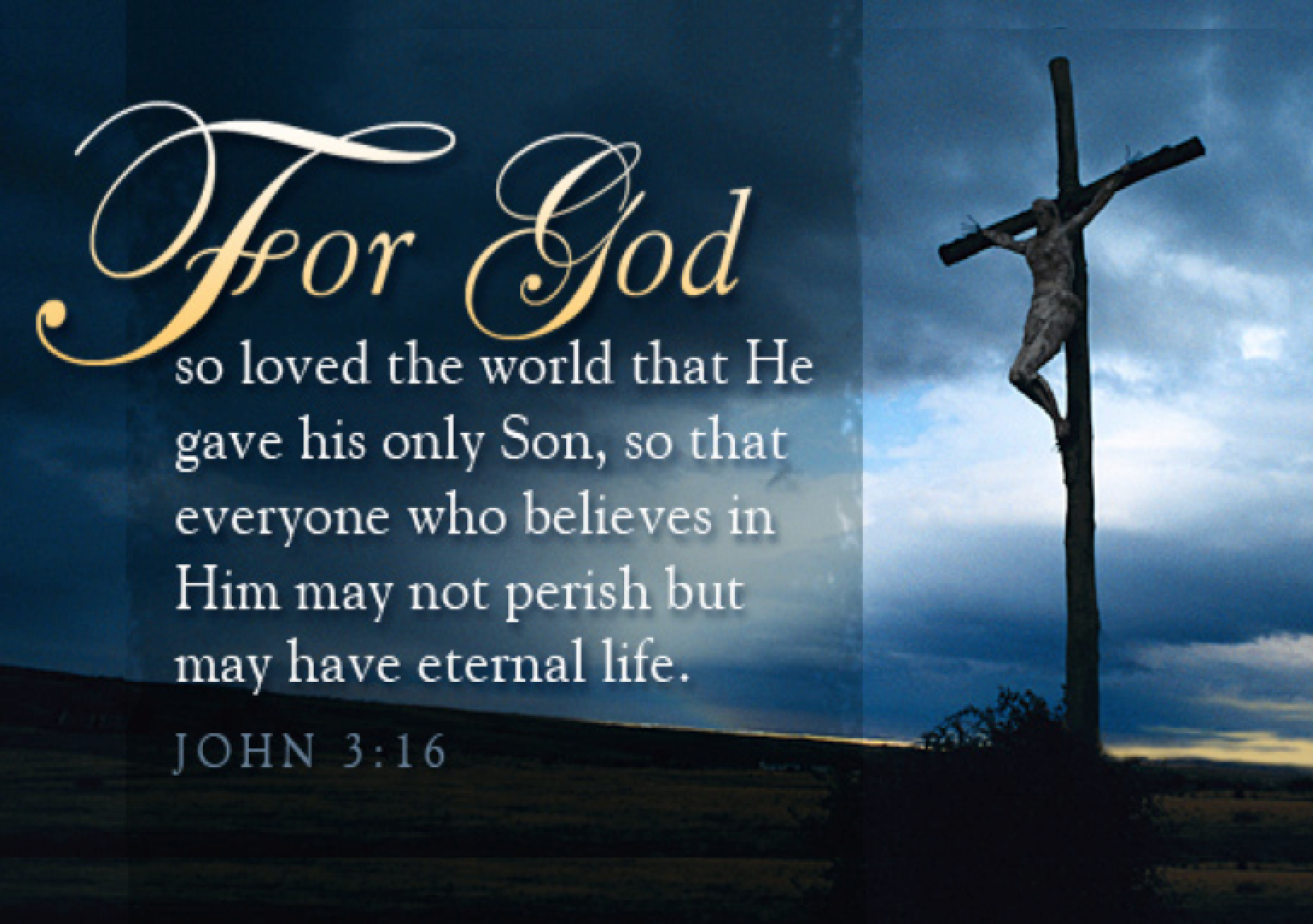 Wednesday 6 April 2016
First Reading: Acts 5:17-26
Responsorial Psalm:
The Lord hears the cry of the poor
Psalm 33(34):2-9
Gospel Reading: John 3:16-21
Today's Note: Wednesday of the Second Week of Easter
Gospel Reading:
God so loved the world that he gave his only-begotten Son,
so that everyone who believes in him might not perish
but might have eternal life.
For God did not send his Son into the world to condemn the world,
but that the world might be saved through him.
Whoever believes in him will not be condemned,
but whoever does not believe has already been condemned,
because he has not believed in the name of the only-begotten Son of God.
And this is the verdict,
that the light came into the world,
but people preferred darkness to light,
because their works were evil.
For everyone who does wicked things hates the light
and does not come toward the light,
so that his works might not be exposed.
But whoever lives the truth comes to the light,
so that his works may be clearly seen as done in God.
Reflection:
The angel who opens the prison doors for the apostles missions them: "Go, stand in the temple and tell the people the whole message about this life." This earthly, human life that God loves so much that God gave a Son, not to condemn the world, but to lure people into the light and life of God's own self. As the psalm promises: "Look to God, [to Jesus] and be radiant!"
Look to God right now, however you image God: as father, as shepherd, as whirling, colorful energy, as Jesus, as dew, as rock, as ocean teeming with life, as the infinity of the universe. Keep looking. "Taking a long, loving look" is how we describe contemplation. Let your face and heart grow radiant in God and all the gifts of God that shower you. How will you respond?
So much bad news in this world, Jesus! So many "religious" people ready to condemn the world and its people, certain people. Give us your own heart and radiant love, Risen Lord of all!