Daily Reflection – Aug 25, 2016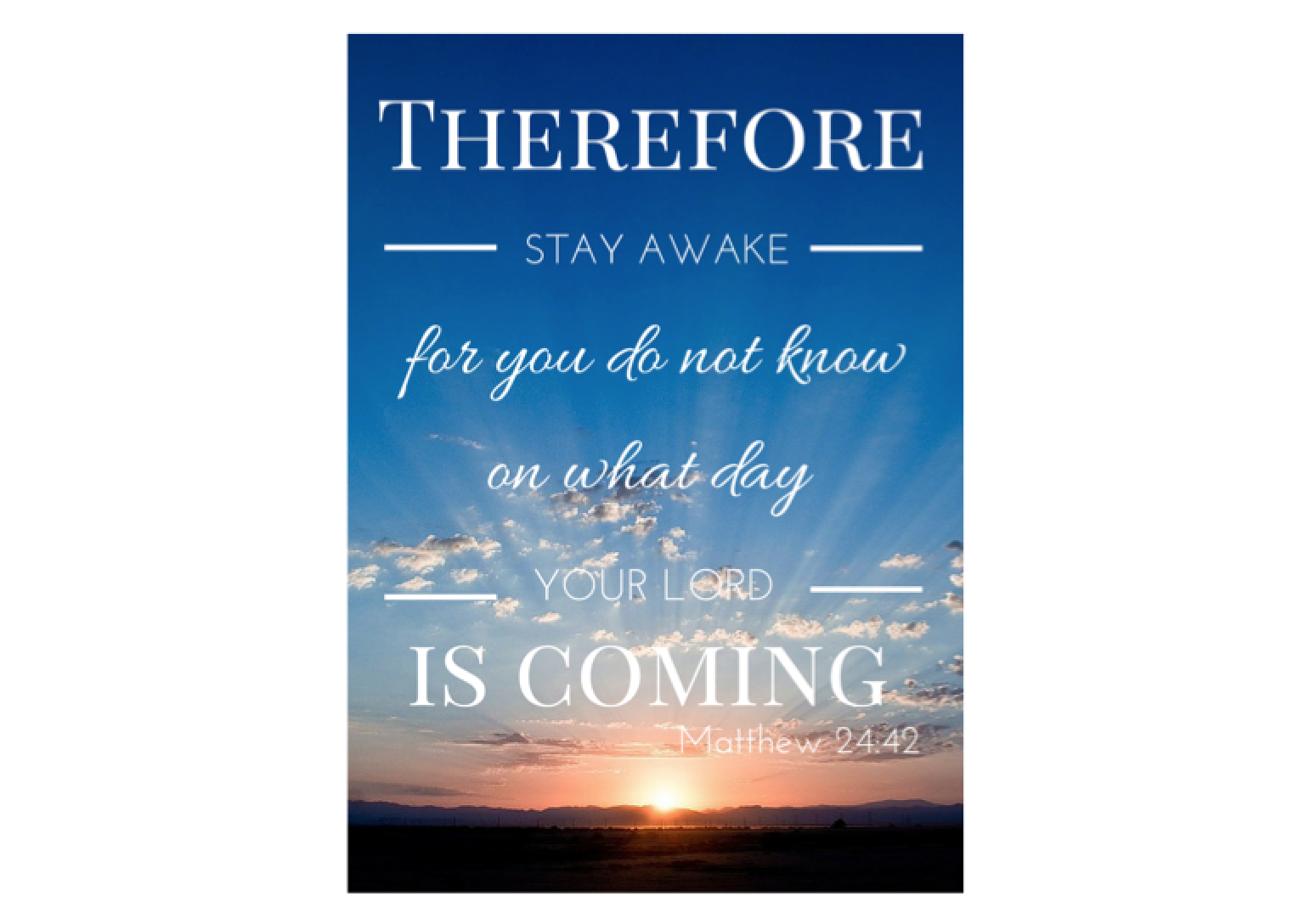 Thursday 25 August 2016
First Reading: 1 Corinthians 1:1-9
Responsorial Psalm:
I will praise your name for ever, Lord
Psalm 144(145):2-7
Gospel Reading: Matthew 24:42-51
Today's Saint: St Joseph Calasanz (Optional Memorial)
Gospel Reading:
Jesus said to his disciples:
"Stay awake!
For you do not know on which day your Lord will come.
Be sure of this:
if the master of the house
had known the hour of night when the thief was coming,
he would have stayed awake
and not let his house be broken into.
So too, you also must be prepared,
for at an hour you do not expect, the Son of Man will come.
"Who, then, is the faithful and prudent servant,
whom the master has put in charge of his household
to distribute to them their food at the proper time?
Blessed is that servant whom his master on his arrival finds doing so.
Amen, I say to you, he will put him in charge of all his property.
But if that wicked servant says to himself, 'My master is long delayed,'
and begins to beat his fellow servants,
and eat and drink with drunkards,
the servant's master will come on an unexpected day
and at an unknown hour and will punish him severely
and assign him a place with the hypocrites,
where there will be wailing and grinding of teeth."
Reflection:
There are many important details in Saint Paul's letters to which we pay little attention, for we concentrate on the main body of his doctrine.
Paul wrote his letters to instruct the new communities and to correct faults, often serious moral or doctrinal faults, which had arisen. But apart from the Letter to the Galatians, he does not begin with his instruction or with the problems.
After his introduction, where he wishes the community "grace and peace", he gives thanks to God for the goodness and fervour of these new Christians. This is true even in the case of the Corinthians, a particularly troublesome community. Because of his faith and trust in God, Paul was able to point to good things: "In Christ Jesus, they have been richly endowed with every gift of speech and knowledge." Paul's own preaching to them, his 'witness', has been confirmed among them.
This expression of thanksgiving situates his letter in the presence of God in order to help the community understand that everything he says comes from faith and leads to greater faith, hope and love.
"Father in Heaven, enlighten our minds and hearts that we may see good in all the problems and crises of life."