Daily Reflection – Dec 20, 2018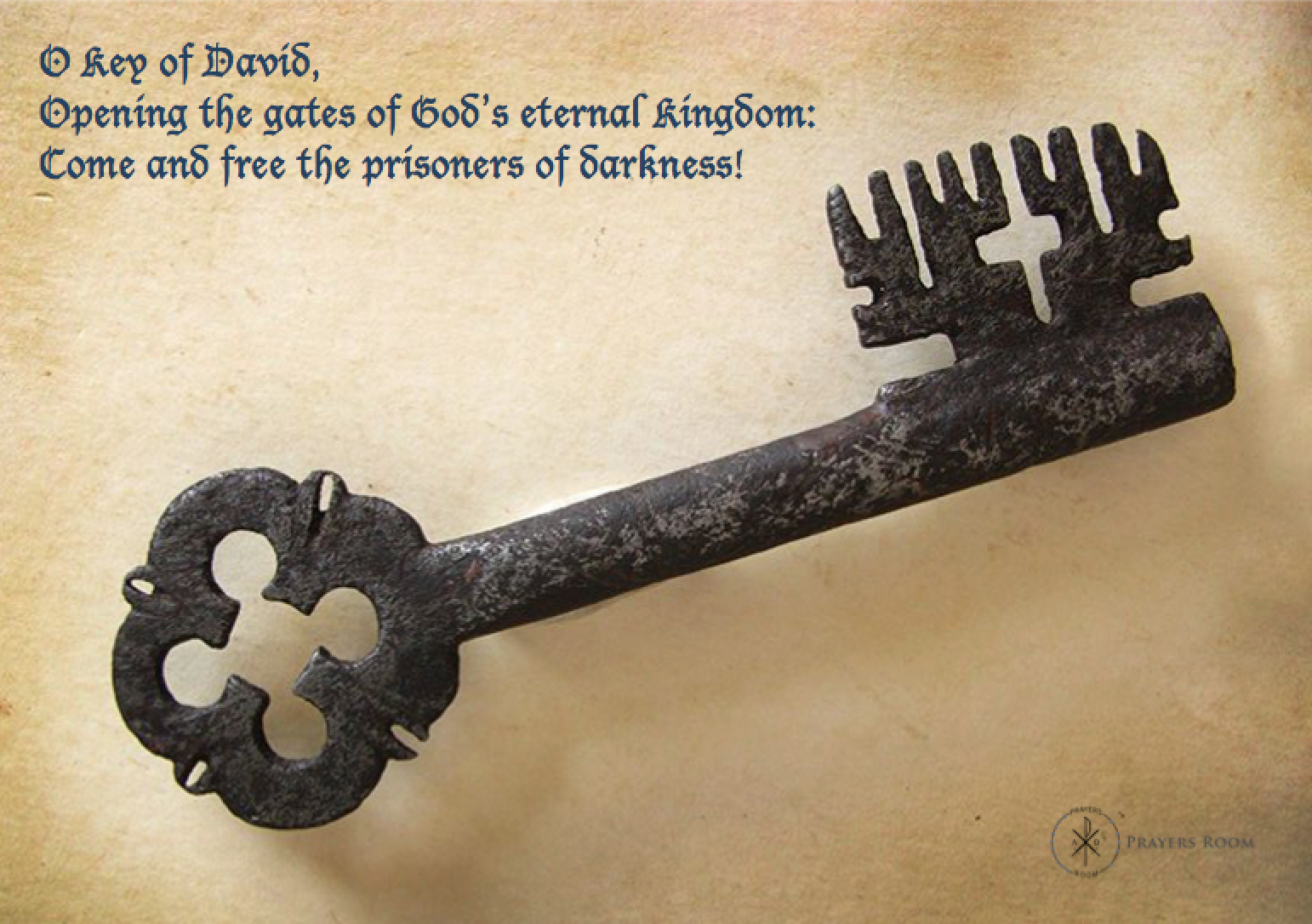 Thursday 20 December 2018
First Reading: IS 7:10-14
Responsorial Psalm:
Let the Lord enter; he is the king of glory.
PS 24:1-2, 3-4AB, 5-6
Gospel Reading: LK 1:26-38
Today's Note: Thursday of the Third Week in Advent
Gospel Reading:
In the sixth month,
the angel Gabriel was sent from God
to a town of Galilee called Nazareth,
to a virgin betrothed to a man named Joseph,
of the house of David,
and the virgin's name was Mary.
And coming to her, he said,
"Hail, full of grace! The Lord is with you."
But she was greatly troubled at what was said
and pondered what sort of greeting this might be.
Then the angel said to her,
"Do not be afraid, Mary,
for you have found favor with God.
Behold, you will conceive in your womb and bear a son,
and you shall name him Jesus.
He will be great and will be called Son of the Most High,
and the Lord God will give him the throne of David his father,
and he will rule over the house of Jacob forever,
and of his Kingdom there will be no end."
But Mary said to the angel,
"How can this be,
since I have no relations with a man?"
And the angel said to her in reply,
"The Holy Spirit will come upon you,
and the power of the Most High will overshadow you.
Therefore the child to be born
will be called holy, the Son of God.
And behold, Elizabeth, your relative,
has also conceived a son in her old age,
and this is the sixth month for her who was called barren;
for nothing will be impossible for God."
Mary said, "Behold, I am the handmaid of the Lord.
May it be done to me according to your word."
Then the angel departed from her.
Reflection:
God-is-with-us … The Lord is with you. IS 7:14, LK 1:28
If we are honest, we sometimes doubt that God is truly with us. One reason we question God's loving presence is the experience of evil and suffering. The darkness we face prompts us to wonder whether God has forgotten us?
Let us not give in to despair! In a few days, we will celebrate the incarnation of the living God – Jesus has assumed human nature, while remaining fully divine. He who is, and was, and always will be, has become one with us in our humanity. He is like us in all things but sin (cf. Hebrews 4:15). He was a real baby who depended totally on Mary and Joseph for his every human need. He belonged to a real family, enjoyed real human friendships, endured hunger and thirst, grief and exhaustion. And like us, and with us, he suffered the cruelty of other humans.
Jesus Christ remains with us, most especially in the Eucharist. The same God. who appeared on earth as a baby, comes to us daily in the Eucharist – a daily Christmas arrival. He comes in the midst of our suffering into a world that often ignores him, assuring us, like Mary, that "the Lord is with you" (Luke 1:28).
Lord Jesus, each time I receive the Eucharist, may it be another micro-Christmas in which I welcome you as the Lord who is with me.