Daily Reflection – Feb 22, 2016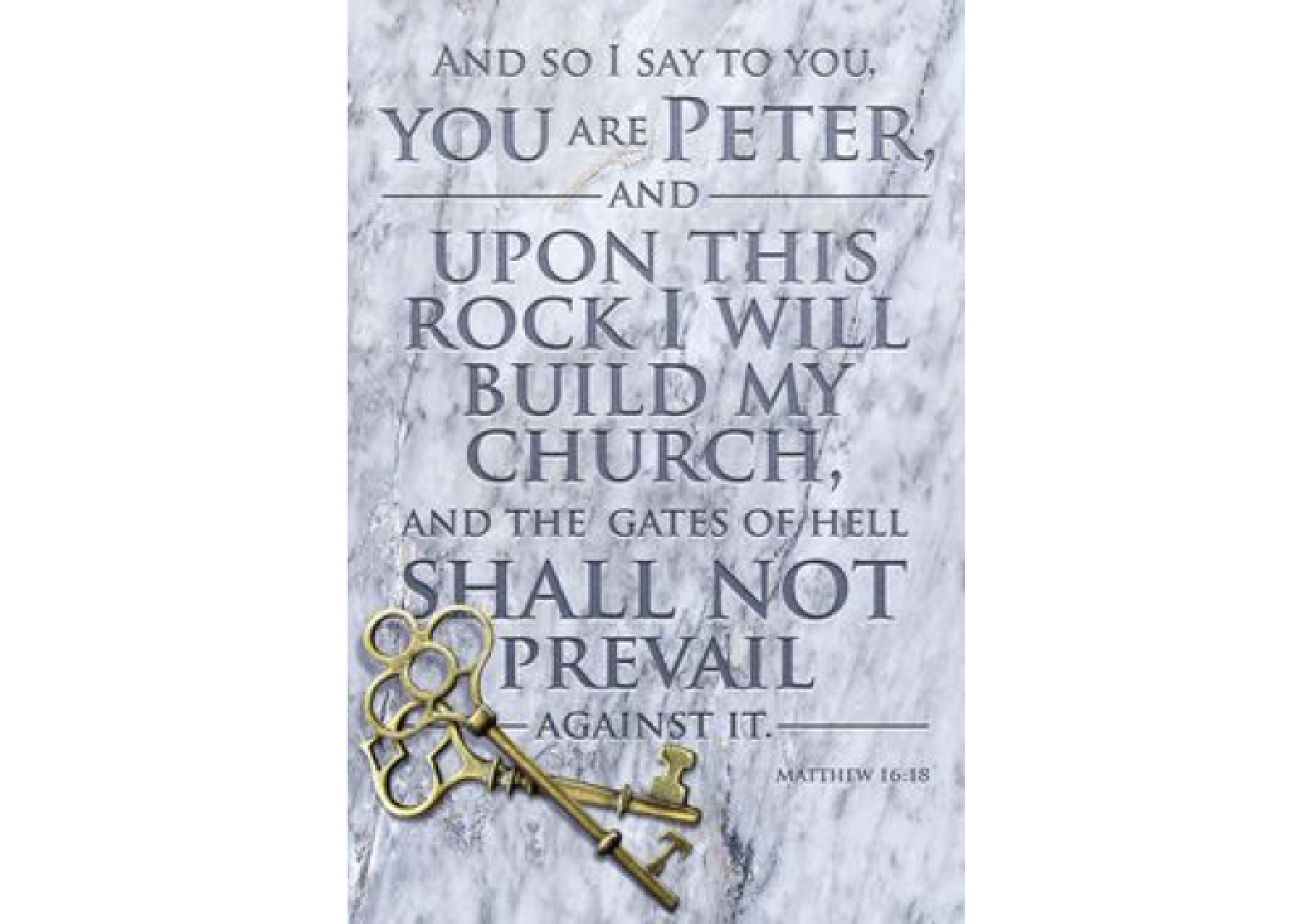 Monday 22 February 2016
First Reading: 1 Peter 5:1-4
Responsorial Psalm:
The Lord is my shepherd; there is nothing I shall want
Psalm 22(23)
Gospel Reading: Matthew 16:13-19
Today's Feast: Chair of St Peter, Apostle
Gospel Reading:
When Jesus went into the region of Caesarea Philippi
he asked his disciples,
"Who do people say that the Son of Man is?"
They replied, "Some say John the Baptist, others Elijah,
still others Jeremiah or one of the prophets."
He said to them, "But who do you say that I am?"
Simon Peter said in reply,
"You are the Christ, the Son of the living God."
Jesus said to him in reply, "Blessed are you, Simon son of Jonah.
For flesh and blood has not revealed this to you, but my heavenly Father.
And so I say to you, you are Peter,
and upon this rock I will build my Church,
and the gates of the netherworld shall not prevail against it.
I will give you the keys to the Kingdom of heaven.
Whatever you bind on earth shall be bound in heaven;
and whatever you loose on earth shall be loosed in heaven."
Reflection:
"When the chief Shepherd appears…"
We in no way worship chairs, but we do honor the early Christians of Rome who remembered their dead on this day, and especially "their" apostles, Peter and Paul. When their feast was shifted to June 29, Romans (and now the whole Roman Catholic church) continued to celebrate their bishop who holds "the chair of Peter." The gospel's question by Jesus: "Who do you say that I am?" is always relevant, but today we focus on another title of Jesus: Shepherd. When Jesus spoke of shepherds in the synoptic gospels he was referring to God, but in John's gospel and here in 1 Peter, Jesus is called the "chief Shepherd."
How do you experience Jesus? Who do you say he is for you? Servant? Leader? Shepherd? Other titles? Namely, ______. In Latin the word pastor is translated shepherd. How is Jesus your pastor? How are you called to continue his work of pastoring, even without ordination? Pray for pastors, clerical and lay, in our church and other Christian churches. Pray for vocations to pastoring: priests, lay ecclesial ministers, women and men religious.
Jesus, chief Shepherd, let us share your mind and heart. We are your kin, not a flock, but one with you and each other. Help us help you call all to your kin-dom with you as our one Shepherd.