Daily Reflection – Jan 14, 2018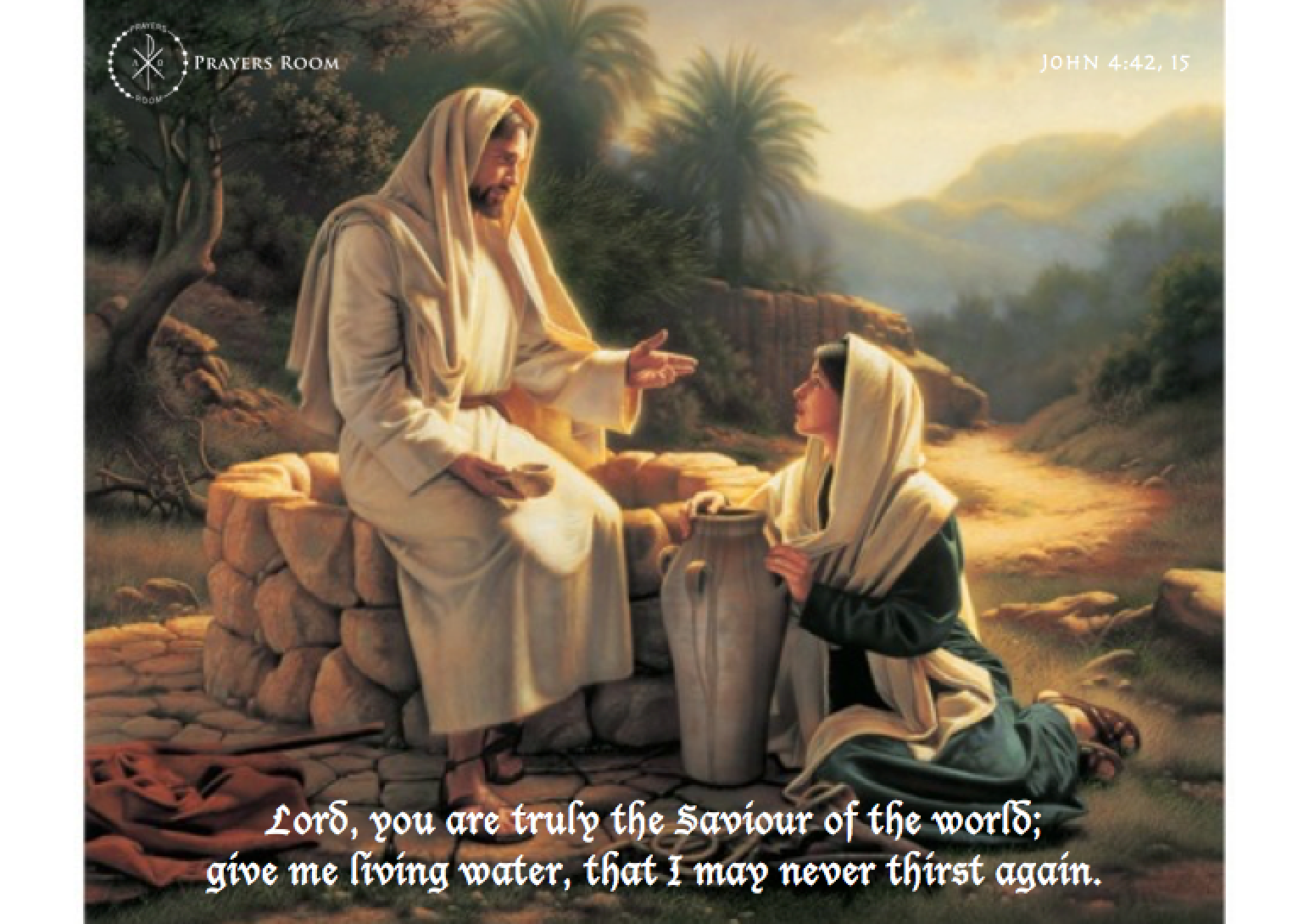 Sunday 14 January 2018
First Reading: 1 SM 3:3B-10, 19
Responsorial Psalm:
Here am I, Lord; I come to do your will.
PS 40:2, 4, 7-8, 8-9, 10
Second Reading: 1 COR 6:13C-15A, 17-20
Gospel Reading: JN 1:35-42
Today's Note: Second Sunday of Ordinary Time
Gospel Reading:
John was standing with two of his disciples,
and as he watched Jesus walk by, he said,
"Behold, the Lamb of God."
The two disciples heard what he said and followed Jesus.
Jesus turned and saw them following him and said to them,
"What are you looking for?"
They said to him, "Rabbi" — which translated means Teacher —,
"where are you staying?"
He said to them, "Come, and you will see."
So they went and saw where Jesus was staying,
and they stayed with him that day.
It was about four in the afternoon.
Andrew, the brother of Simon Peter,
was one of the two who heard John and followed Jesus.
He first found his own brother Simon and told him,
"We have found the Messiah" — which is translated Christ —.
Then he brought him to Jesus.
Jesus looked at him and said,
"You are Simon the son of John;
you will be called Cephas" — which is translated Peter.
Reflection:
Samuel ran to Eli and said, "Here I am." (1 Samuel 3:5)
Learning to hear God's voice isn't always easy. Just ask Samuel. But this story has three pieces of encouraging news for all of us.
First, it's okay to struggle and get it wrong. Samuel occasionally missed God's voice as well, even years after this event (1 Samuel 16:7). We're all still learning how to tune into the Spirit.
Second, God was very patient with Samuel, even when he didn't catch on immediately. The Lord is patient with us too. He keeps sending messages our way, even though he knows we will likely miss some of them in the commotion of life.
Finally, the last bit of news might come as a surprise. You're probably hearing from the Lord already; you just may not realize it yet.
Here's something to consider: why did Samuel run to Eli when God called him? Perhaps God's voice sounded more "natural" than he presumed, so he looked for a natural source. Imagine how thrilled Samuel must have been to discover that it was God calling him all along.
The same is true for us. God doesn't usually speak to us with an audible voice. Rather, he often chooses natural means, including our consciences and our imaginations. Sometimes our thoughts and feelings—even mental images we see—have their source in God.
Keep that in mind as you go to Mass today. If you feel your heart being moved—even if it's by only one phrase from the homily—don't chalk it up to your own emotion. Take note. It could be the Spirit stirring within you. If a thought flashes across your mind like "That person seems anxious," it could be that the Lord is asking you to comfort them. Likewise, if the name of a coworker pops into your mind during the prayers of the faithful, you might take that as a cue to pray for them.
As you keep leaning into him, trust that the Lord will give you ears to hear his voice.
"Lord, I'm honored that you speak to me. Help me to tune into what you're saying."