Daily Reflection – Jan 7, 2018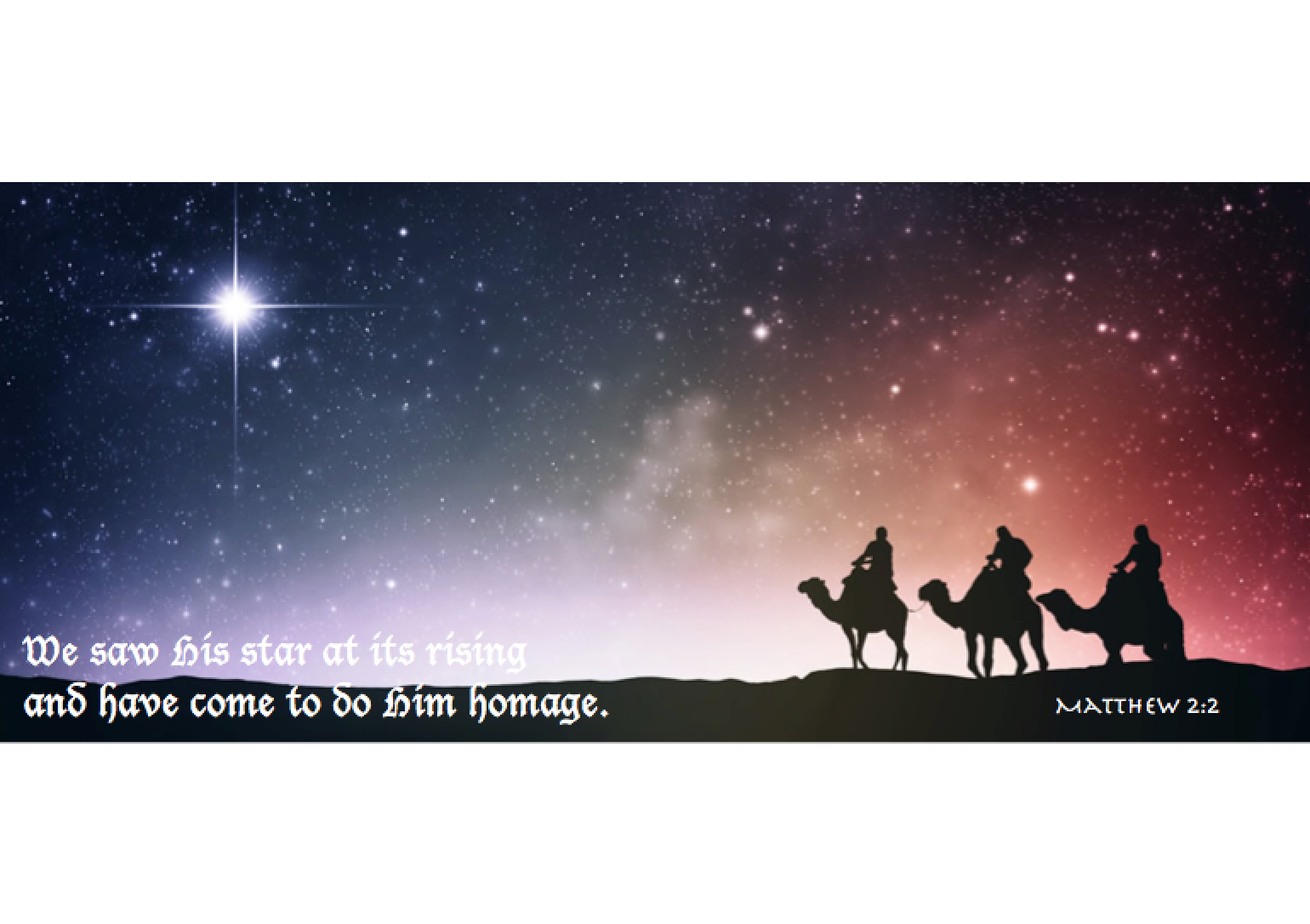 Sunday 7 January 2018
First Reading: IS 60:1-6
Responsorial Psalm:
Lord, every nation on earth will adore you.
PS 72:1-2, 7-8, 10-11, 12-13
Second Reading: EPH 3:2-3A, 5-6
Gospel Reading: MT 2:1-12
Today's Note: The Epiphany of the Lord
Gospel Reading:
When Jesus was born in Bethlehem of Judea,
in the days of King Herod,
behold, magi from the east arrived in Jerusalem, saying,
"Where is the newborn king of the Jews?
We saw his star at its rising
and have come to do him homage."
When King Herod heard this,
he was greatly troubled,
and all Jerusalem with him.
Assembling all the chief priests and the scribes of the people,
He inquired of them where the Christ was to be born.
They said to him, "In Bethlehem of Judea,
for thus it has been written through the prophet:
And you, Bethlehem, land of Judah,
are by no means least among the rulers of Judah;
since from you shall come a ruler,
who is to shepherd my people Israel."
Then Herod called the magi secretly
and ascertained from them the time of the star's appearance.
He sent them to Bethlehem and said,
"Go and search diligently for the child.
When you have found him, bring me word,
that I too may go and do him homage."
After their audience with the king they set out.
And behold, the star that they had seen at its rising preceded them,
until it came and stopped over the place where the child was.
They were overjoyed at seeing the star,
and on entering the house
they saw the child with Mary his mother.
They prostrated themselves and did him homage.
Then they opened their treasures
and offered him gifts of gold, frankincense, and myrrh.
And having been warned in a dream not to return to Herod,
they departed for their country by another way.
Reflection:
Arise! Shine, for your light has come. (Isaiah 60:1)
What extravagant promises this reading contains! The prophet speaks of "splendor," "glory," "radiance," and overflowing heart, and the "wealth of nations." And who first heard these glowing words? Exiled Jews who had just recently returned to a Jerusalem in ruins. Somehow, the words of the prophet didn't quite match up with the realities on the ground. But that didn't stop these believers from rolling up their sleeves and working to bring about the glory that had been promised to them.
Similarly, how did the Magi recognize an earth-shaking event in the humble stable with Joseph and Mary? Even the religious and political leaders of Israel missed the birth of the Messiah. So how could these pagan foreigners fall to their knees so readily, and offer such valuable treasures to this lowly child? Again, their expectations didn't match up with what they found when they first laid eyes on the Holy Family.
Like the Magi and the returning exiles, we have been given great and precious promises not only about a heavenly kingdom, but also about God's rule breaking into our world here and now. But how will that happen? Much of it depends on God's timing, but a lot depends on us. Every day, God invites us to roll up our sleeves and get to work building his kingdom. Every day, he reassures us that even our smallest acts of love contain within themselves the splendor and glory of heaven.
Today's feast tells us that the glory of God can be present in the most hidden and unlikely people and situations. It tells us that God is there in the everyday rhythms of our lives. May he give us eyes of faith to see him and trusting hearts to build the kingdom with him. The results will be spectacular!
"Thank you, Father, for the way you have traveled with us so far, and for the journey that lies ahead."