Daily Reflection – Jul 2, 2017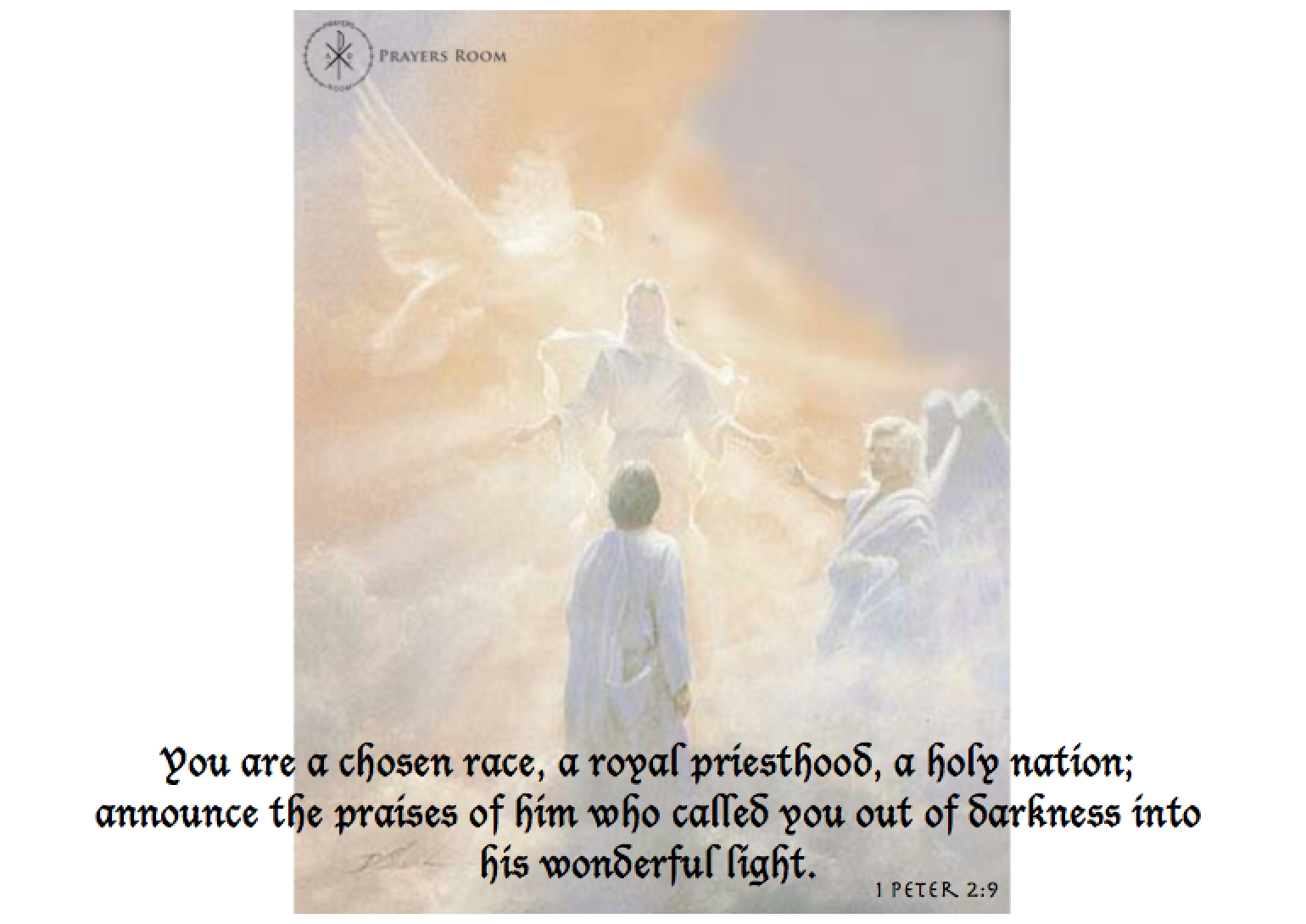 Sunday 2 July 2017
First Reading:2 Kings 4:8-11, 14-16A
Responsorial Psalm:
For ever I will sing the goodness of the Lord.
Psalm 89:2-3, 16-17, 18-19
Second Reading: Romans 6:3-4, 8-11
Gospel Reading: Matthew 10:37-42
Today's Note: Thirteenth Sunday in Ordinary Time
Gospel Reading:
Jesus said to his apostles:
"Whoever loves father or mother more than me is not worthy of me,
and whoever loves son or daughter more than me is not worthy of me;
and whoever does not take up his cross
and follow after me is not worthy of me.
Whoever finds his life will lose it,
and whoever loses his life for my sake will find it.
"Whoever receives you receives me,
and whoever receives me receives the one who sent me.
Whoever receives a prophet because he is a prophet
will receive a prophet's reward,
and whoever receives a righteous man
because he is a righteous man
will receive a righteous man's reward.
And whoever gives only a cup of cold water
to one of these little ones to drink
because the little one is a disciple—
amen, I say to you, he will surely not lose his reward."
Reflection:
Can something be done for her? (2 Kings 4:14)
In a farewell speech at the end of his September 2015 trip to the United States, Pope Francis told the people gathered at the Philadelphia International Airport, "Your care for me and your generous welcome are a sign of your love for Jesus and your faithfulness to him."
That sounds like something Elisha the prophet would have said to the woman we meet in today's first reading. She and her husband extended to Elisha an open invitation to come and stay with them whenever he was in town. They even went so far as to offer him a furnished room free of charge whenever he needed a place to stay.
Generous giving without expecting a reward seemed to be this family's motto. And yet, even if they didn't expect it, this elderly couple did receive a reward. Grateful for their hospitality, Elisha prayed, and God gave them a child.
Now, Scripture is clear that we are saved by Jesus alone, not by our actions. But it's also clear that God rejoices when we give our time, our treasure, and our talents in service to his people. Our acts of generosity move his heart, and he responds by pouring out his grace.
Does this mean that we should try to be generous so that God will reward us? Not exactly. Our generosity is a response, a reflection of the good he has done for us. We give generously so that we can show the world what God's generosity looks like. We go out of our way for people because we want to bring his love to them. This is why Pope Francis keeps urging us to give, to reach out, and to show God's love.
So sit down today, and try to come up with some ways you can give more to the poor, serve more in your parish or community, or be a more loving witness to the people around you. Know that the Lord rejoices in whatever you do for him.
"Lord, show me how to be a witness of generous love."