Daily Reflection – Jun 3, 2018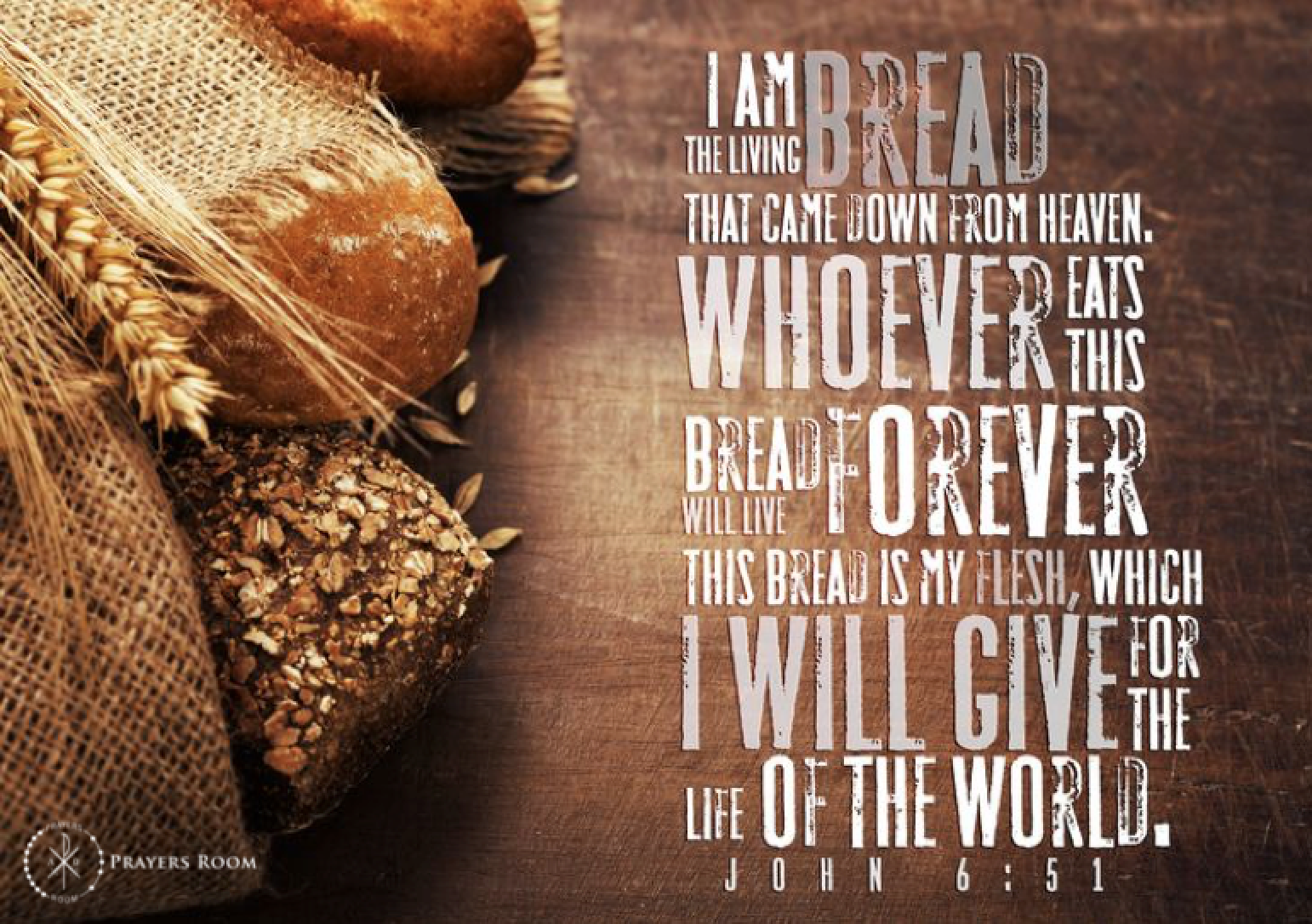 Sunday 3 June 2018
First Reading: EX 24:3-8
Responsorial Psalm:
I will take the cup of salvation, and call on the name of the Lord.
PS 116:12-13, 15-16, 17-18
Second Reading: HEB 9:11-15
Gospel Reading: MK 14:12-16, 22-26
Today's Note: The Solemnity of the Most Holy Body and Blood of Christ
Gospel Reading:
On the first day of the Feast of Unleavened Bread,
when they sacrificed the Passover lamb,
Jesus' disciples said to him,
"Where do you want us to go
and prepare for you to eat the Passover?"
He sent two of his disciples and said to them,
"Go into the city and a man will meet you,
carrying a jar of water.
Follow him.
Wherever he enters, say to the master of the house,
'The Teacher says, "Where is my guest room
where I may eat the Passover with my disciples?"'
Then he will show you a large upper room furnished and ready.
Make the preparations for us there."
The disciples then went off, entered the city,
and found it just as he had told them;
and they prepared the Passover.
While they were eating,
he took bread, said the blessing,
broke it, gave it to them, and said,
"Take it; this is my body."
Then he took a cup, gave thanks, and gave it to them,
and they all drank from it.
He said to them,
"This is my blood of the covenant,
which will be shed for many.
Amen, I say to you,
I shall not drink again the fruit of the vine
until the day when I drink it new in the kingdom of God."
Then, after singing a hymn,
they went out to the Mount of Olives.
Reflection:
This is my body. (Mark 14:22)
It's a well-known saying: We are what we eat. But what happens when we take that saying and apply it to our spiritual lives as well as our physical lives? Something wonderful: when we eat the Body of Christ, we become the body of Christ. We are joined with him and with each other. Here are some of the effects of this marvelous truth:
The Body of Christ gives us peace. At the Last Supper, Jesus promised, "Peace I leave with you; my peace I give to you" and "Do not let your hearts be troubled" (John 14:27). Just a short time later, Jesus himself demonstrated that peace as he was arrested, tried, tortured, and crucified. And because of his peace, his Body and Blood can fill us with peace, no matter what we face.
The Eucharist deepens our relationship with Jesus. At the Last Supper, Jesus said, "I have called you friends" and "No one has greater love than . . . to lay down one's life for one's friends" (John 15:15, 13). Every time we receive the Eucharist, Jesus reminds us that he gave up his life for us because he loves us.
The Eucharist helps us to see him more clearly. Isn't that what happened when Jesus broke bread with the two disciples on the road to Emmaus (Luke 24:30)? Or when he multiplied the loaves of bread for the people (John 6:14)? Every time we receive the Eucharist, we grow a little bit closer to the Lord.
The Eucharist not only opens our eyes to Jesus, it opens our eyes to one another. Jesus told us that when we give to the hungry, the thirsty, the homeless, and anyone else in need, we are doing it to him (Matthew 25:35-40). We are meeting him in the poor, just as we meet him in the Eucharist.
So as we celebrate the feast of Corpus Christi today, take a moment to reflect on all the blessings Jesus gives you every time you eat his Body and drink his Blood.
"Jesus, all I can say is 'Thank you!'"