Daily Reflection – Mar 18, 2018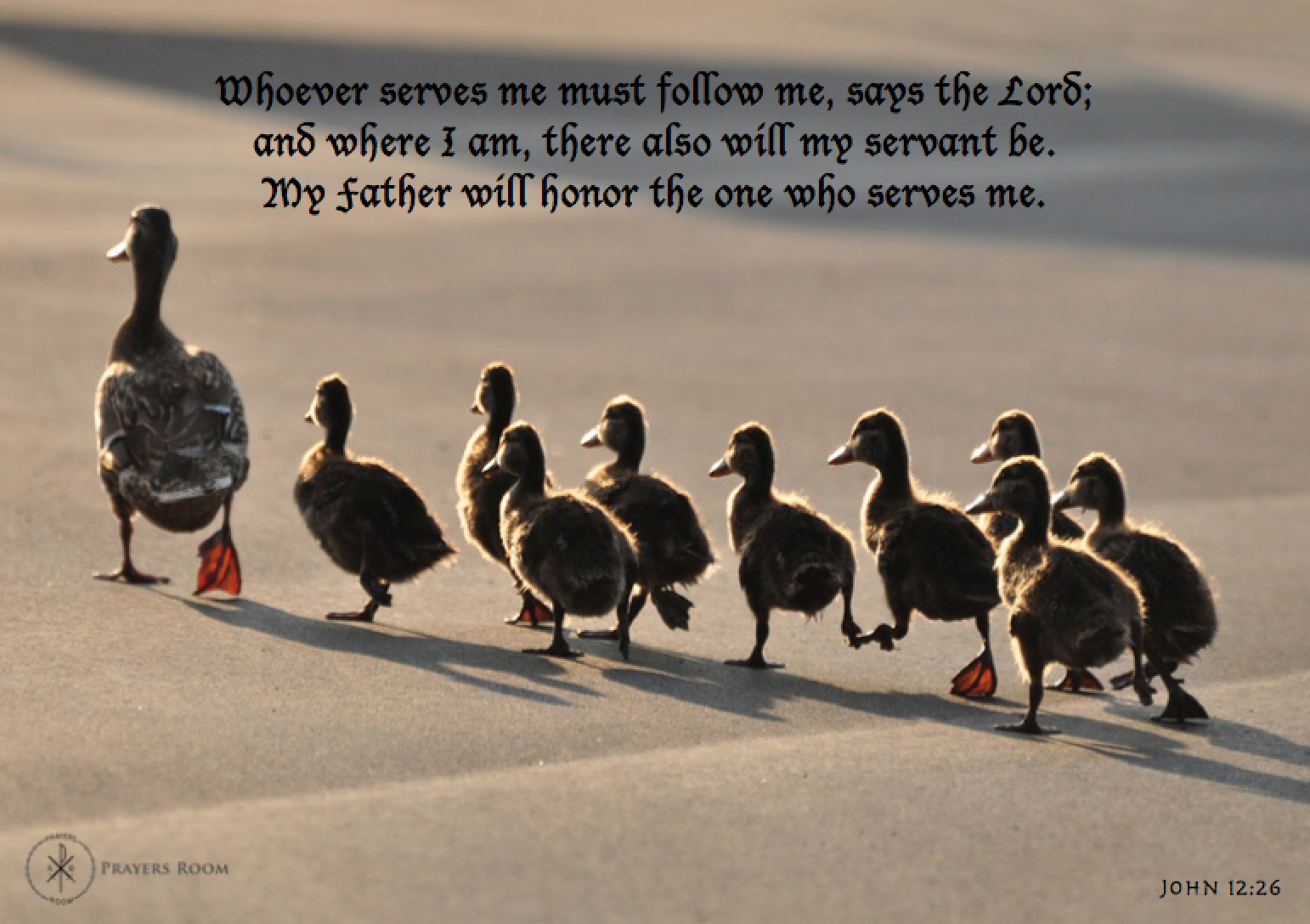 Sunday 18 March 2018
First Reading: JER 31:31-34
Responsorial Psalm:
Create a clean heart in me, O God.
PS 51:3-4, 12-13, 14-15
Second Reading: HEB 5:7-9
Gospel Reading: JN 12:20-33
Today's Note: Fifth Sunday of Lent
Gospel Reading:
Some Greeks who had come to worship at the Passover Feast
came to Philip, who was from Bethsaida in Galilee,
and asked him, "Sir, we would like to see Jesus."
Philip went and told Andrew;
then Andrew and Philip went and told Jesus.
Jesus answered them,
"The hour has come for the Son of Man to be glorified.
Amen, amen, I say to you,
unless a grain of wheat falls to the ground and dies,
it remains just a grain of wheat;
but if it dies, it produces much fruit.
Whoever loves his life loses it,
and whoever hates his life in this world
will preserve it for eternal life.
Whoever serves me must follow me,
and where I am, there also will my servant be.
The Father will honor whoever serves me.
"I am troubled now. Yet what should I say?
'Father, save me from this hour'?
But it was for this purpose that I came to this hour.
Father, glorify your name."
Then a voice came from heaven,
"I have glorified it and will glorify it again."
The crowd there heard it and said it was thunder;
but others said, "An angel has spoken to him."
Jesus answered and said,
"This voice did not come for my sake but for yours.
Now is the time of judgment on this world;
now the ruler of this world will be driven out.
And when I am lifted up from the earth,
I will draw everyone to myself."
He said this indicating the kind of death he would die.
Reflection:
Create a clean heart in me, O God. (Psalm Response)
Today's Responsorial Psalm portrays King David's response to God after he had committed adultery ordered Bathsheba's husband to be killed in battle. David was known as a man after God's own heart, but this story looks more like something you would see in a soap opera than what you would see in a man of God.
What's worse, David couldn't even see that he had done anything wrong—that is, until God sent Nathan the prophet to open his eyes. That's where today's psalm comes in. So what can we learn as we pray this psalm along with David?
First, often we cannot see our own sins, both our small sins and our big sins. Lust, selfishness, pride, self-righteousness, anger—any of these can blind us, just as they blinded David. Thank you, Lord, for sending people to me who can help me to grow in holiness.
Second, God always pursues us, both when we are close to him and when we are separated from him. He always pricks our minds. He always sends angels and other people to help us. He does what he can, by any means, to help us confess our sins and draw closer to him. Lord, help me to be more sensitive to your touch each day.
Third, God's mercy is unfathomable. Even David's acts of adultery and murder didn't keep God from pursuing him and fulfilling his plan for the king. The moment we repent, God's love and mercy will well up in our hearts, just as it did for David. Thank you, Lord, for your faithfulness.
Finally, look at the last two lines of this psalm. David is promising that if God forgives him, he will do his best to lead other people to him. A desire to serve and care for other people is the natural response to God's mercy. Lord, use me for your purposes.
"O God, have mercy on me. Create a clean heart in me. Fill me with your Holy Spirit, and I will share my faith with everyone around me."