Daily Reflection – Oct 15, 2016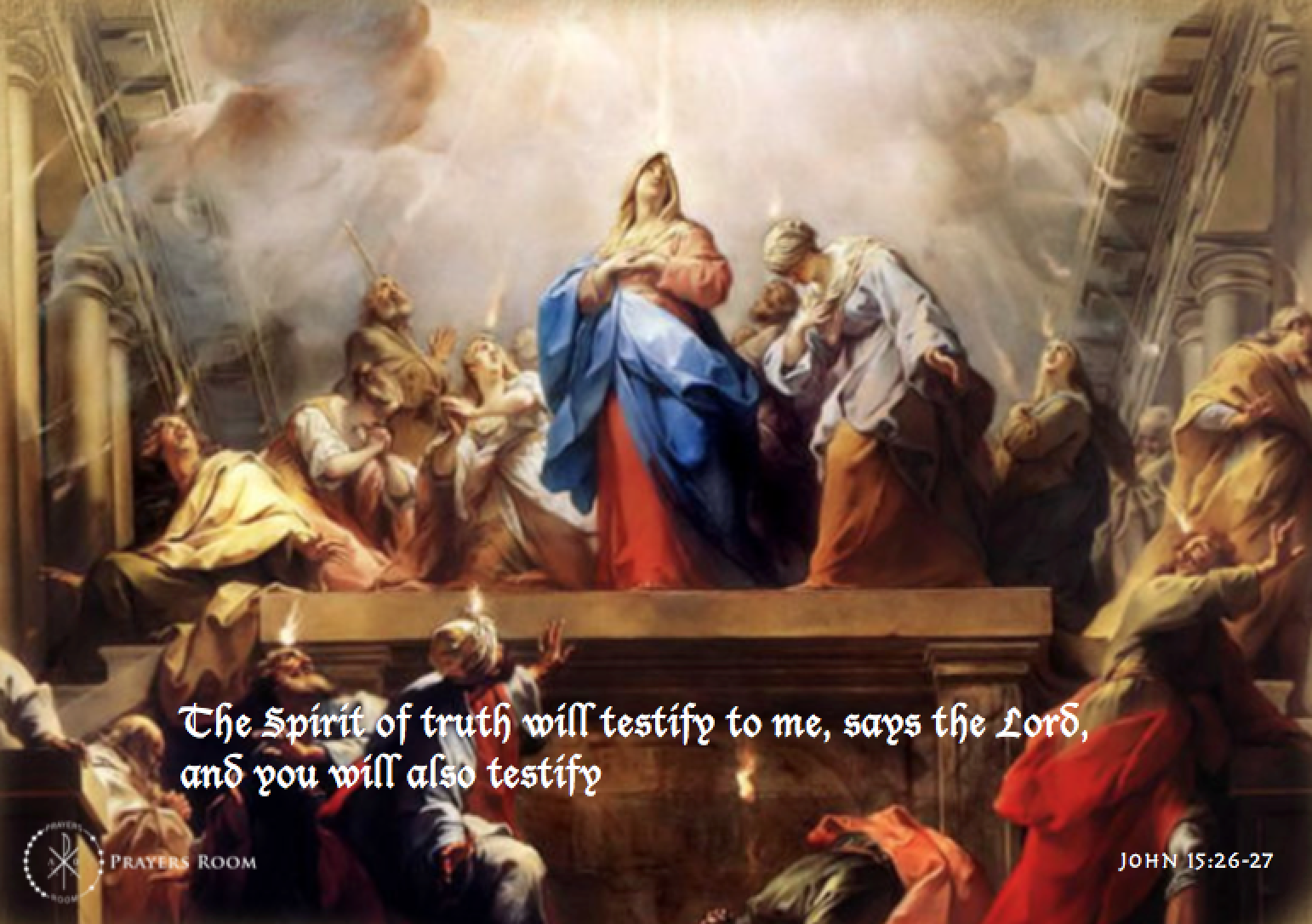 Saturday 15 October 2016
First Reading: Ephesians 1:15-23
Responsorial Psalm:
You have given your Son rule over the works of your hands
Psalm 8:2-7
Gospel Reading: Luke 12:8-12
Today's Saint: St Teresa of Jesus, Virgin and Doctor of the Church (Memorial)
Gospel Reading:
Jesus said to his disciples:
"I tell you,
everyone who acknowledges me before others
the Son of Man will acknowledge before the angels of God.
But whoever denies me before others
will be denied before the angels of God.
"Everyone who speaks a word against the Son of Man will be forgiven,
but the one who blasphemes against the Holy Spirit
will not be forgiven.
When they take you before synagogues and before rulers and authorities,
do not worry about how or what your defense will be
or about what you are to say.
For the Holy Spirit will teach you at that moment what you should say."
Reflection:
The Holy Spirit will teach you. (Luke 12:12)
In a small village in rural India, a young Hindu woman heard the gospel and decided to become a Christian. Against her husband's wishes, she studied with a local missionary and was baptized several months later. As soon as her husband found out about it, he attacked her. He tied her hands and feet and said, "I have one question for you. If you answer yes, you will die, and if you say no, you will live." She began to pray for strength to answer that, yes, she believed in Jesus, even if it meant her death. Her husband said, "Will you ever be baptized again?" "No!" she shouted. Relieved, he spared her.
Not much time passed before her husband became a Christian as well, and the two of them now spend their time sharing the good news about Jesus in their village and the surrounding area.
Not many of us will face violence and persecution like this, but that doesn't mean we should put aside today's Gospel reading as not pertaining to us. For while we may not live under such extreme threats, we can join our brothers and sisters who do. We can ask the Holy Spirit to teach us to be intercessors for them. Think of St. Thérèse of Lisieux; she is the patron saint for missionaries, but she never ventured outside her convent walls. Even if we are homebound, we can pray every day for those who face the challenges and dangers of being disciples in a hostile environment.
Now, it's easy to offer a general prayer for people undergoing persecution, but there are ways you can make your prayer more focused and specific. Maybe make it a family project to choose a particular country and learn about the conditions there. Or choose a missionary organization to pray for; or find the name of one missionary, and lift him or her up to the Lord. Many have websites and newsletters that can help keep you connected to their work.
Whatever you choose to do, ask the Holy Spirit to strengthen and encourage the people you are praying for. Ask him to teach them, just as he taught the first apostles.
"Holy Spirit, guide my brothers and sisters in what to do and say to bring glory to your name."