Dec 24 2020 Reflection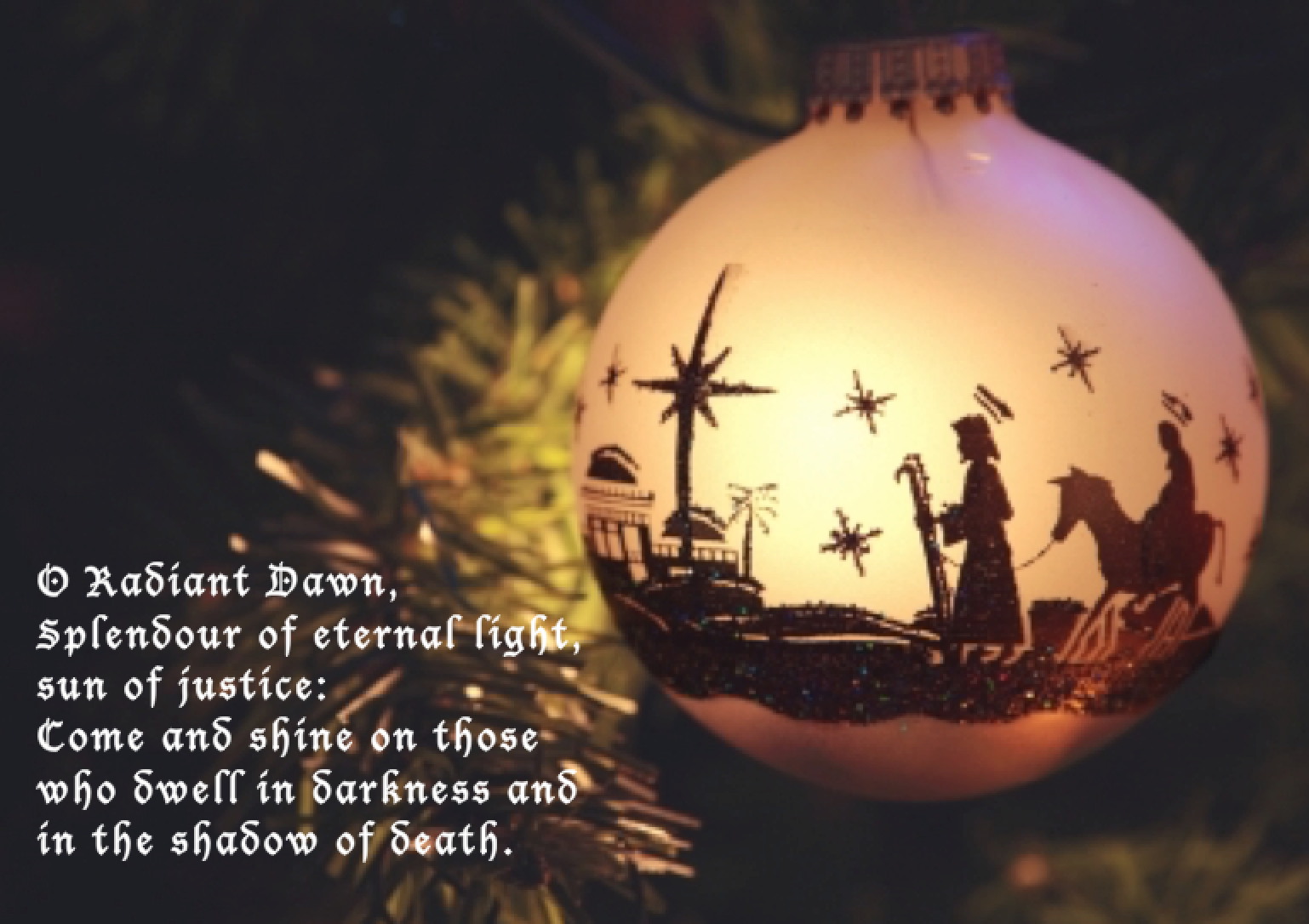 Thursday 24 December 2020
First Reading: 2 SM 7:1-5, 8B-12, 14A, 16
Responsorial Psalm:
For ever I will sing the goodness of the Lord.
PS 89:2-3, 4-5, 27 AND 29
Gospel Reading: LK 1:67-79
Today's Note: Thursday of the Fourth Week of Advent
Gospel Reading:
Zechariah his father, filled with the Holy Spirit, prophesied, saying:
"Blessed be the Lord, the God of Israel;
for he has come to his people and set them free.
He has raised up for us a mighty Savior,
born of the house of his servant David.
Through his prophets he promised of old
that he would save us from our enemies,
from the hands of all who hate us.
He promised to show mercy to our fathers
and to remember his holy covenant.
This was the oath he swore to our father Abraham:
to set us free from the hand of our enemies,
free to worship him without fear,
holy and righteous in his sight
all the days of our life.
You, my child, shall be called the prophet of the Most High,
for you will go before the Lord to prepare his way,
to give his people knowledge of salvation
by the forgiveness of their sins.
In the tender compassion of our God
the dawn from on high shall break upon us,
to shine on those who dwell in darkness and the shadow of death,
and to guide our feet into the way of peace."
Reflection:
In the tender compassion of our God . . . (Luke 1:78)
Have you ever experienced a rush of emotion when you see or hold a newborn child? Infants are so tiny, helpless, and innocent. Our hearts can't help but swell with love and compassion for them.
That passionate, visceral emotion is the meaning of the Greek word St. Luke uses as he recounts Zechariah's praise for the "tender compassion" of our God (1:78). The word, splanchna, literally refers to the internal organs, but it is used in various places in Scripture to convey the idea of something deeply felt, something we sense in our gut. For example, Luke uses a variation of the word to describe how the father in Jesus' parable felt when he caught sight of his prodigal son returning home: he was "filled with compassion" (15:20).
On Christmas Eve, we usually focus on the Christ child and the wonder of the Incarnation. Thinking of the Savior of the world lying sleepily in the arms of Mary can give us the same rush of emotion that we feel when we have the opportunity to see or hold a newborn baby.
But today, let's also reflect on Zechariah's prayer. It shows us how God the Father feels about each of us. In his tender compassion, in his great mercy, he sent his Son to earth. He knew what this would mean for Jesus: born in a stable, he would be violently opposed by many of the religious leaders and die an agonizing death on a cross. Yet God also knew that Jesus was the only One who could save us, the only One who could "shine on those who dwell in darkness and the shadow of death" (Luke 1:79).
When you see the baby Jesus tonight or tomorrow in the crèche at Mass, let it remind you of how much your Father loves you. His is a visceral love that knows no bounds, one that was willing to go to any lengths to redeem you. This is the love that we celebrate each day but especially on Christmas. Today may we all thank our heavenly Father for the greatest gift the world will ever know: his Son, Jesus Christ our Lord.
"Jesus, thank you for your tender compassion. I believe that you are the light of the world!"