Dec 8 2019 Reflection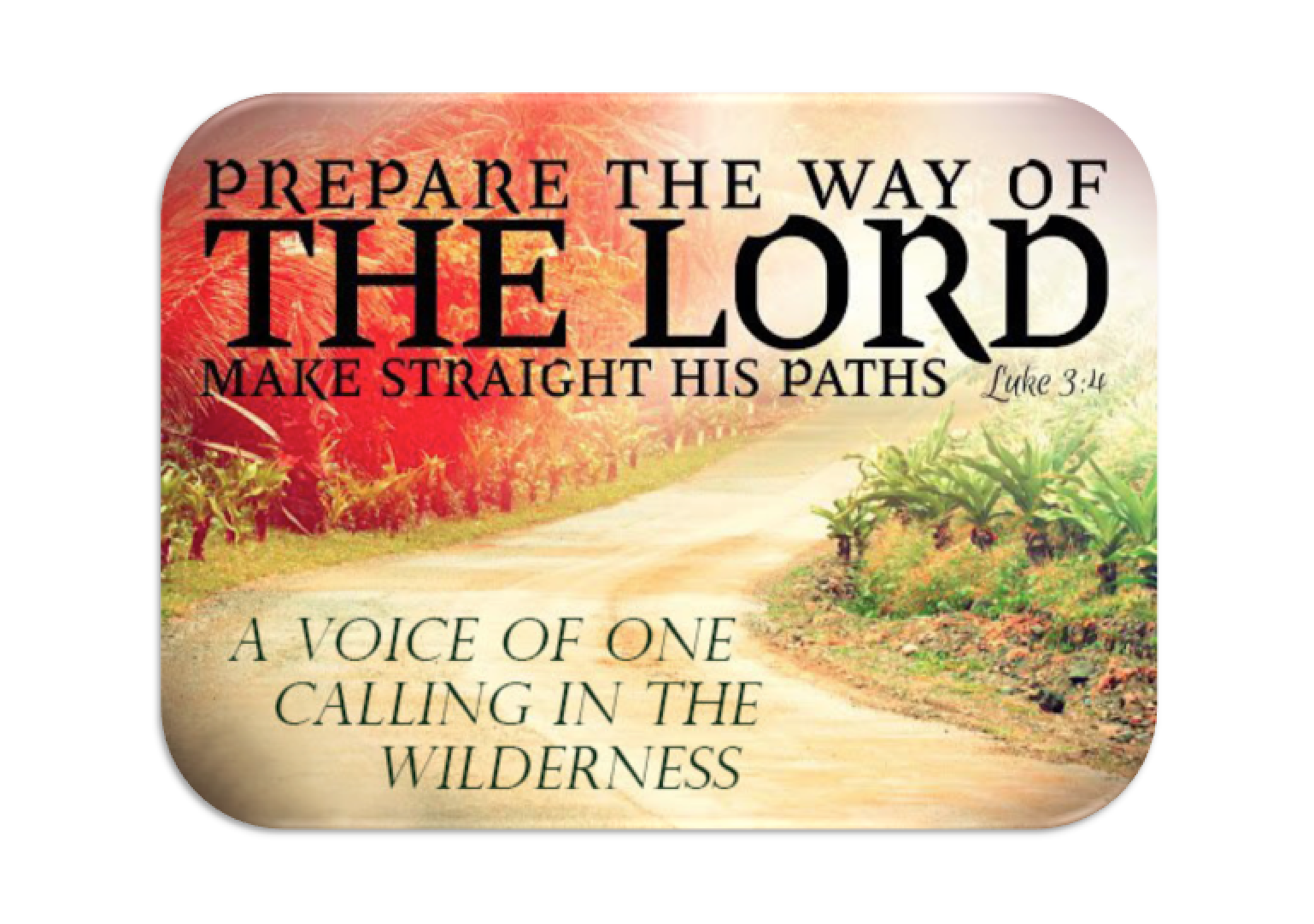 Sunday 8 December 2019
First Reading: IS 11:1-10
Responsorial Psalm:
Justice shall flourish in his time, and fullness of peace for ever.
PS 72:1-2, 7-8, 12-13, 17
Second Reading: ROM 15:4-9
Gospel Reading: MT 3:1-12
Today's Note: Second Sunday of Advent
Gospel Reading:
John the Baptist appeared, preaching in the desert of Judea
and saying, "Repent, for the kingdom of heaven is at hand!"
It was of him that the prophet Isaiah had spoken when he said:
A voice of one crying out in the desert,
Prepare the way of the Lord,
make straight his paths.
John wore clothing made of camel's hair
and had a leather belt around his waist.
His food was locusts and wild honey.
At that time Jerusalem, all Judea,
and the whole region around the Jordan
were going out to him
and were being baptized by him in the Jordan River
as they acknowledged their sins.
When he saw many of the Pharisees and Sadducees
coming to his baptism, he said to them, "You brood of vipers!
Who warned you to flee from the coming wrath?
Produce good fruit as evidence of your repentance.
And do not presume to say to yourselves,
'We have Abraham as our father.'
For I tell you,
God can raise up children to Abraham from these stones.
Even now the ax lies at the root of the trees.
Therefore every tree that does not bear good fruit
will be cut down and thrown into the fire.
I am baptizing you with water, for repentance,
but the one who is coming after me is mightier than I.
I am not worthy to carry his sandals.
He will baptize you with the Holy Spirit and fire.
His winnowing fan is in his hand.
He will clear his threshing floor
and gather his wheat into his barn,
but the chaff he will burn with unquenchable fire."
Reflection:
A shoot shall sprout from the stump of Jesse. (Isaiah 11:1)
Have you ever seen a Jesse Tree? It's an ancient Advent tradition consisting of a carving, painting, or stained-glass window—even an actual tree—that portrays the people, prophecies, and events leading up to the birth of the Messiah. Jesus is usually at the top. Many medieval Jesse Trees also included a depiction of Jesse himself lying at the base of the tree. That's because the design comes from today's first reading: a shoot sprouting "from the stump of Jesse" (Isaiah 11:1).
Jesse was the father of King David and an ancestor of Jesus, so the branches of the Jesse Tree are meant to display Jesus' rich and varied heritage. The Tree reminds us how faithful God was during the "long Advent" when his people waited for the Messiah. Each person and event represented on the tree depicts part of God's plan to save his people. Prophets like Jeremiah and Isaiah often show up. So do David, Solomon, and other kings, as well as virtuous women like Ruth, Esther, and Susanna.
Even if you don't decorate a Jesse Tree in your home, the ideas behind it can help you prepare for Christmas. During Advent, it's traditional to review stories from the Old Testament that promise the coming of the Messiah. Stories of these ancestors of Jesus illustrate God's commitment to his plan to save us. It's a commitment that stretched from the very beginning, through thousands of years, right up to Christmas Day. It's a commitment too that reaches even to the present.
Jesus' birth has brought about something new and wonderful, and the Jesse Tree illustrates it: a salvation that is far more wide-reaching than we ever could have imagined.
"Heavenly Father, thank you for your faithfulness to your promises! Thank you for making me a part of your family."