Apr 19 2019 Reflection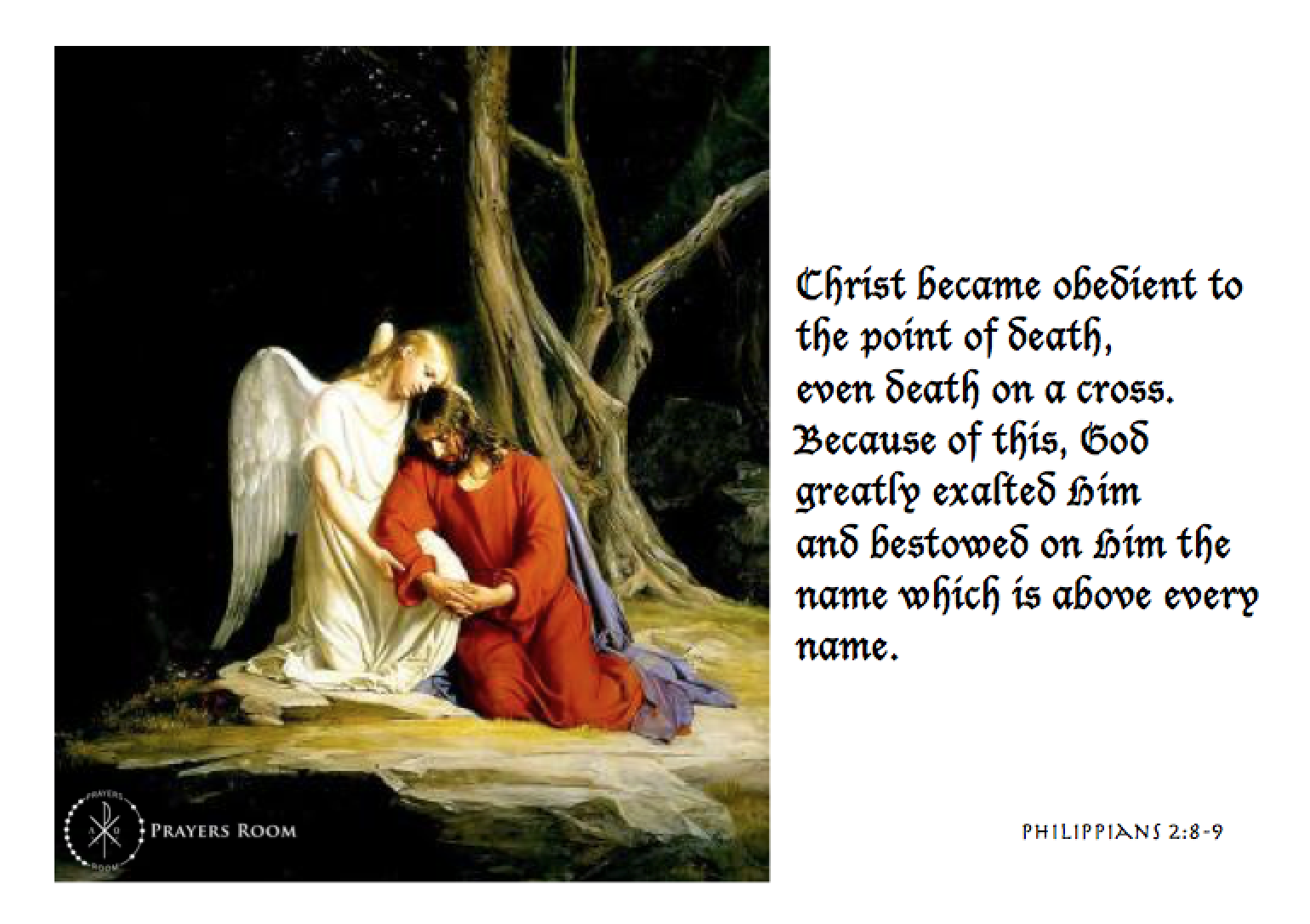 Friday 19 April 2019
First Reading: IS 52:13—53:12
Responsorial Psalm:
Father, into your hands I commend my spirit.
PS 31:2, 6, 12-13, 15-16, 17, 25
Second Reading: HEB 4:14-16; 5:7-9
Gospel Reading: JN 19:17-30
Full passage: JN 18:1—19:42
Today's Note: Good Friday of the Lord's Passion
Gospel Reading:
"So they took Jesus, and he went out, bearing his own cross, to the place called the place of a skull, which is called in Hebrew Golgotha. There they crucified him, and with him two others, one on either side, and Jesus between them. Pilate also wrote a title and put it on the cross; it read, 'Jesus of Nazareth, the King of the Jews'. Many of the Jews read this title, for the place where Jesus was crucified was near the city; and it was written in Hebrew, in Latin, and in Greek. The chief priests of the Jews then said to Pilate, 'Do not write, The King of the Jews', but, 'This man said, I am King of the Jews'. Pilate answered, 'What I have written I have written'.
When the soldiers had crucified Jesus they took his garments and made four parts, one for each soldier; also his tunic. But the tunic was without seam, woven from top to bottom; so they said to one another, 'Let us not tear it, but cast lots for it to see whose it shall be'. this was to fulfill the scripture. "They parted my garments among them, and for my clothing they cast lots". So the soldiers did this.
But standing by the cross of Jesus were his mother, and his mother's sister, Mary the wife of Clopas, and Mary Magdalene. When Jesus saw his mother, and the disciple whom he loved standing near, he said to his mother, 'Woman, behold, your son!' Then he said to the disciple, 'Behold, your mother!' And from that hour the disciple took her to his own home. After this Jesus, knowing that all was now finished, said (to fulfill the scripture), 'I thirst'. A bowl full of vinegar stood there; so they put a sponge full of the vinegar on hyssop and held it to his mouth. When Jesus had received the vinegar, he said, 'It is finished'; and he bowed his head and gave up his spirit."

Reflection:
He . . . opened not open his mouth. (Isaiah 53:7)
It has been a long-standing tradition to observe a kind of sacred silence between the hours of noon and three o'clock on Good Friday—the hours when darkness fell over Jesus as he hung on the cross. We join the spectators who were there on Calvary in a silence of sadness at the sight of Jesus suffering so deeply. We also join the silence of the "many nations" and "kings" in the first reading who are "startled" and left "speechless" (Isaiah 52:15). Like them, we are shocked at the cruelty that was visited upon this innocent man.
For the spectators on Calvary and the dignitaries in the first reading, the silence is dramatic enough. But for us there is another layer to this silence. Ours is the silence of a people who see their own sins in the sufferings of Christ. In the cruelty of his tormentors, we see a reflection of the way we can sometimes treat each other—maybe not as extreme, but still with a passion that we know is wrong. Every lash of the whip chills us. Every desperate gasp for air pierces us. We are left wordless with sadness over our sins and awe at his mercy.
But there's someone else who is keeping a sacred silence today. In the first reading, it's the servant himself. Isaiah describes him as "a sheep before the shearers" who "opened not his mouth" (Isaiah 53:7). No words of protest, denunciation, or complaint. He was innocent, but he submitted to his tormentors with a humility that we can only begin to comprehend.
Like this tormented servant, Jesus also maintained a humble, prayerful silence throughout his passion. His entire life up to that point had been one long march toward Calvary. Everything he said or did led up to this act of pure and selfless love. He had said all he needed to say; all that was left now were the "seven last words" that still ring in our ears.
Today, try to enter into this sacred silence. Gaze at the crucifix, and see the love that brought Jesus there. Imagine his silent testimony as he stood before his accusers. Let his silence wash over you and fill you with wonder, gratitude, and love. Remember, Jesus did all this for you.
"Jesus, let your love reduce me to silence today."