Daily Reflection – Aug 12, 2018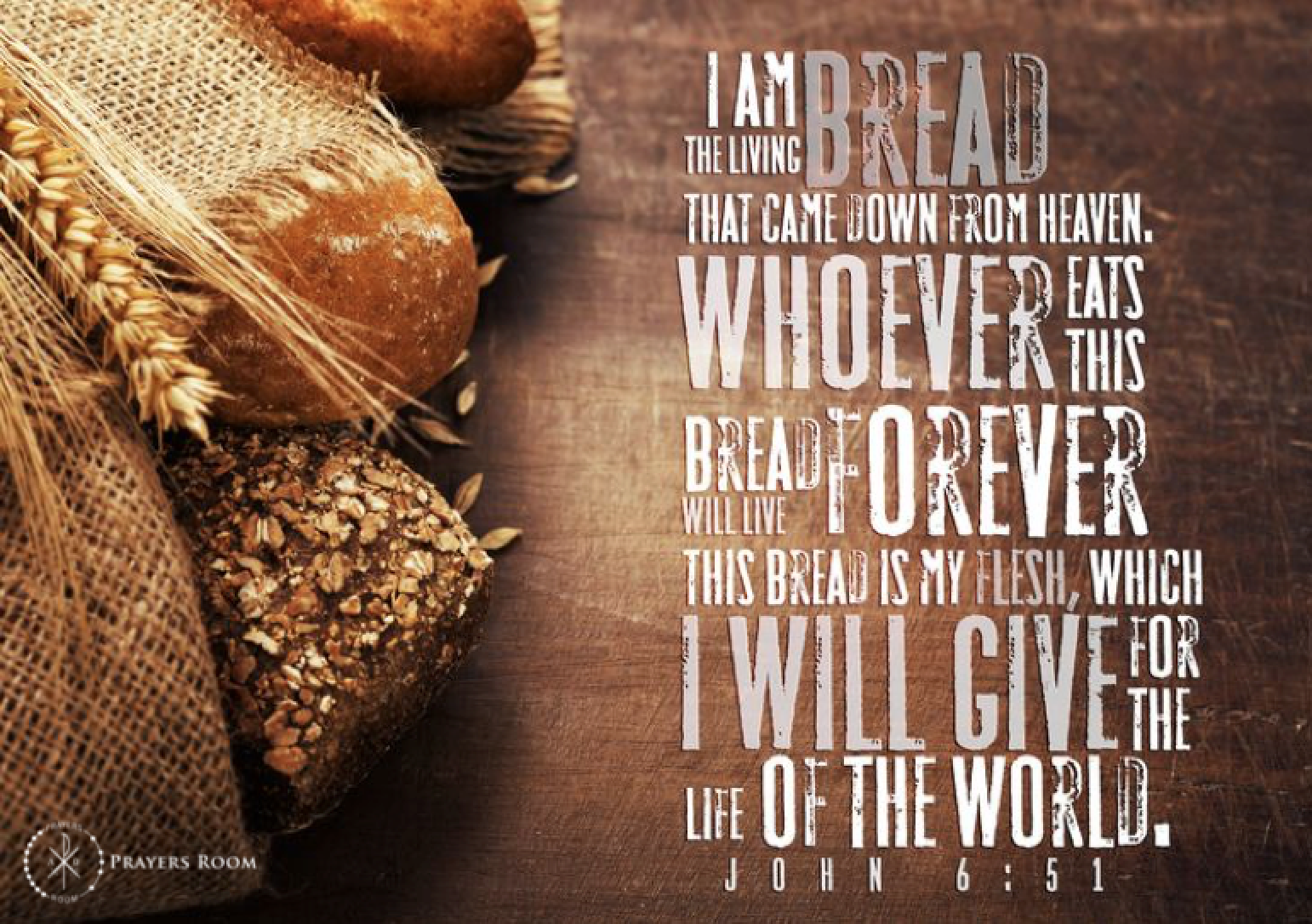 Sunday 12 August 2018
First Reading: 1 KGS 19:4-8
Responsorial Psalm:
Taste and see the goodness of the Lord.
PS 34:2-3, 4-5, 6-7, 8-9
Second Reading: EPH 4:30—5:2
Gospel Reading: JN 6:41-51
Today's Note: Nineteenth Sunday in Ordinary Time
Gospel Reading:
The Jews murmured about Jesus because he said,
"I am the bread that came down from heaven, "
and they said,
"Is this not Jesus, the son of Joseph?
Do we not know his father and mother?
Then how can he say,
'I have come down from heaven'?"
Jesus answered and said to them,
"Stop murmuring among yourselves.
No one can come to me unless the Father who sent me draw him,
and I will raise him on the last day.
It is written in the prophets:
They shall all be taught by God.
Everyone who listens to my Father and learns from him comes to me.
Not that anyone has seen the Father
except the one who is from God;
he has seen the Father.
Amen, amen, I say to you,
whoever believes has eternal life.
I am the bread of life.
Your ancestors ate the manna in the desert, but they died;
this is the bread that comes down from heaven
so that one may eat it and not die.
I am the living bread that came down from heaven;
whoever eats this bread will live forever;
and the bread that I will give is my flesh for the life of the world."
Reflection:
Get up and eat! (1 Kings 19:5)
Elijah was downcast. Queen Jezebel had just ordered his death. Just a few days earlier, Elijah had found himself in a moment of jubilation. He had just "outdueled" four hundred prophets of the false god Baal.
In a matter of days, Elijah went from complete jubilation to complete depression. He went from fearless confidence in God to fearing for his life. He went from feeling like a special messenger of God to feeling like a fruitless and worthless vine. It was so bad that Elijah even asked God to take his life.
In this dire moment, God sent some food and an angel to help Elijah. The angel told him, "Get up and eat, else the journey will be too long for you" (1 Kings 19:7).
Like Elijah, we all have moments of jubilation and moments of discouragement. We may be in prison, we may be dealing with difficulties at work or at home, we may have lost our confidence and feel like a failure. These moments of hardship can sap the life right out of us.
In today's Gospel, we see Jesus telling people that he is the Bread of Life "that came down from heaven" (John 6:51). Even greater than the food that God provided for Elijah, Jesus offers us living bread, his own flesh. He offers us his own life in the Eucharist so that we don't ever have to lose hope. As we take and eat, Jesus can minister to our fearful and broken hearts. Even the simple act of eating this Bread can help us feel better.
The Eucharist inspires us to hold on to our faith, even when we are downcast. It reminds us that Jesus was completely human, like us in every way except sin. He was tempted just like us. He suffered like us. So he knows firsthand what it's like to be troubled.
So take and eat today, knowing that Jesus is with you through even your most troubling times. He will give you his energy for the long haul.
"Lord, you are the Bread of Life."