Daily Reflection – Dec 12, 2016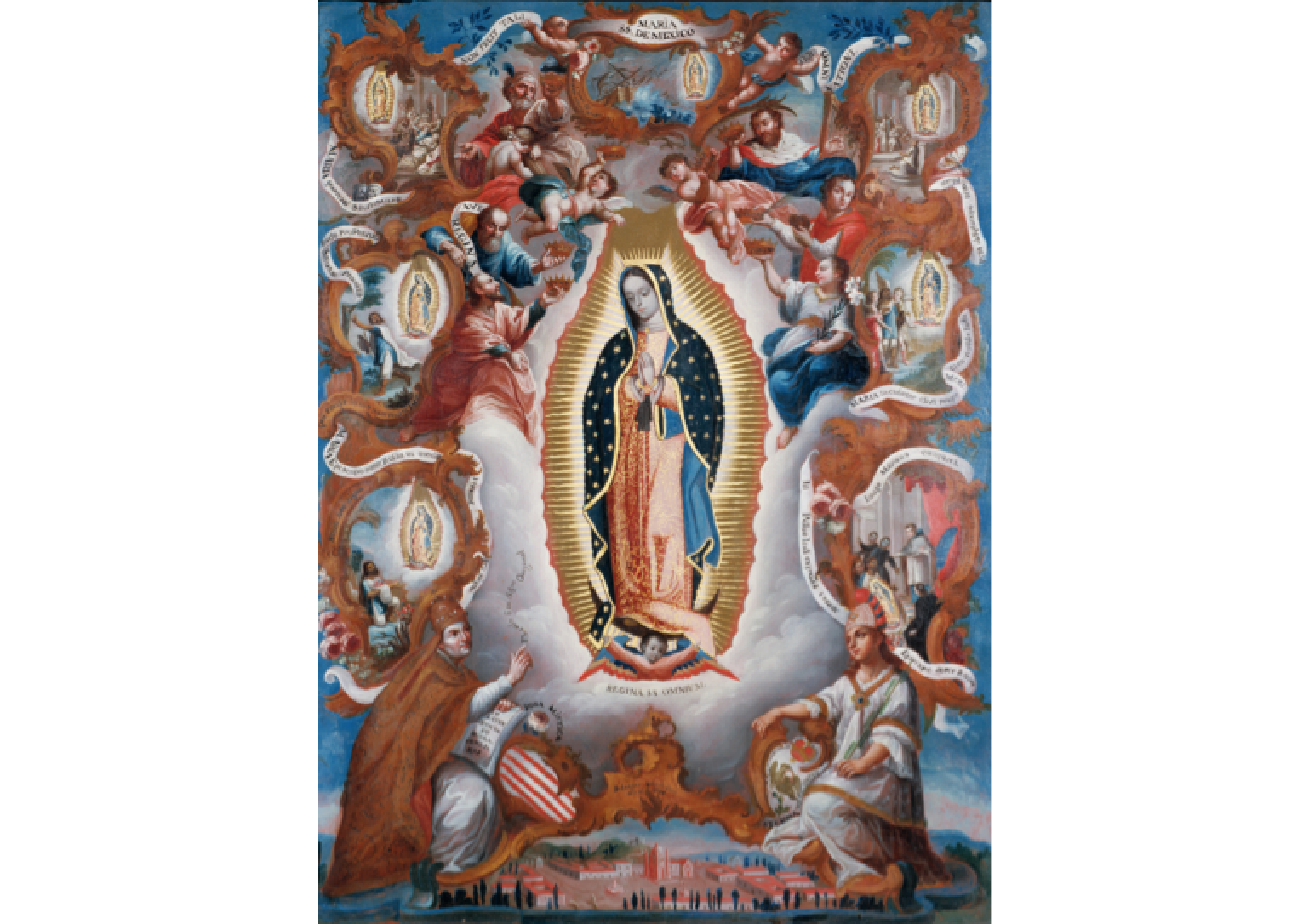 Monday 12 December 2016
First Reading: Numbers 24:2-7, 15-17
Responsorial Psalm:
Teach me your ways, O Lord
Psalm 24(25):4-9
Gospel Reading: Matthew 21:23-27
Today's Feast: Feast of Our Lady of Guadalupe
Gospel Reading:
And when he entered the temple,
the chief priests and the elders of the people
came up to him as he was teaching,
and said, "By what authority are you doing these things,
and who gave you this authority?"
Jesus answered them,
"I also will ask you a question;
and if you tell me the answer,
then I also will tell you by what authority I do these things.
The baptism of John, whence was it?
From heaven or from men?"
And they argued with one another,
"If we say, `From heaven,'
he will say to us,
`Why then did you not believe him?'
But if we say, `From men,'
we are afraid of the multitude;
for all hold that John was a prophet."
So they answered Jesus, "We do not know."
And he said to them,
"Neither will I tell you
by what authority I do these things."
Reflection:
Are you willing to take a stand for the truth, even when it might cost you personally because of opposition or disapproval from others? When we fear the disapproval or rejection of our friends we are tempted to be evasive and to bluff our way to avoid confrontation or trouble. Jesus told his disciples that the truth would make them free – free to think and act according to what they know is right, honest, and good, rather than yield to deception, lies, and evil (John 8:32).
Yielding to the Spirit of truth rather than falsehood
When the Israelites began to enter the promised land, after their wilderness sojourn of forty years, they met stiff resistance and opposition from the people around them. Balak, one of the local rulers in Canaan, employed the services of Balaam, a prophet of Baal, to put a curse upon the Israelites. Balak wanted to scare the Israelites away through fear and ill omen. Balaam, however, prophesied blessing and protection to the Israelites rather than cursing and destruction. He yielded to the Spirit of truth rather than to the spirit of falsehood. He spoke the word of God contrary to the words which King Balak wanted him to speak. Balaam even prophesied that a star would one day announce the coming of the Messiah King from the house of Jacob. This king would destroy all the enemies of God's people and establish a kingdom of peace (Numbers 24:17).
When the prophet John the Baptist began to preach a message of repentance in preparation for the coming of the Messiah, the religious leaders and rulers in Palestine resisted his word and persecuted him as well. Jesus met resistance, opposition, and fierce hostility from the religious rulers as well. Why did the religious leaders oppose Jesus and reject his claim to divine authority? Their view of religion did not match with God's word because their hearts were set on personal gain rather than truth and submission to God's plan and design for their lives.
They openly questioned Jesus to discredit his claim to be the Messiah. If Jesus says his authority is divine they will charge him with blasphemy. If he has done this on his own authority they might well arrest him as a mad zealot before he could do more damage. Jesus, seeing through their trap, poses a question to them and makes their answer a condition for his answer. Did they accept the work of John the Baptist as divine or human? If they accepted John's work as divine, they would be compelled to accept Jesus as the Messiah. They dodged the question because they were unwilling to face the truth. They did not accept the Baptist and they would not accept Jesus as their Messiah.
There can be no compromise with Jesus' authority – he is Truth incarnate
The coming of God's kingdom or reign on the earth inevitably leads to conflict – a conflict of allegiance to God's will or my will, God's justice or the world's way of playing fair, God's standard of absolute moral truth or truth relative to what I want to believe is good and useful for the time being. How do you respond to Jesus' claim to be not only the Messiah, but the source of everlasting life and truth as well? Do you submit to his word and stake your life on the coming of his kingdom? Jesus promises that those who seek to live according to God's truth will find true joy, freedom, and happiness both now and forever.
"Lord Jesus Christ, you are the Way, the Truth, and the Life. Let your light shine in my heart and in my mind that I may grow in understanding the truth of your word and find joy and freedom in living according to it."