Daily Reflection – Jan 29, 2016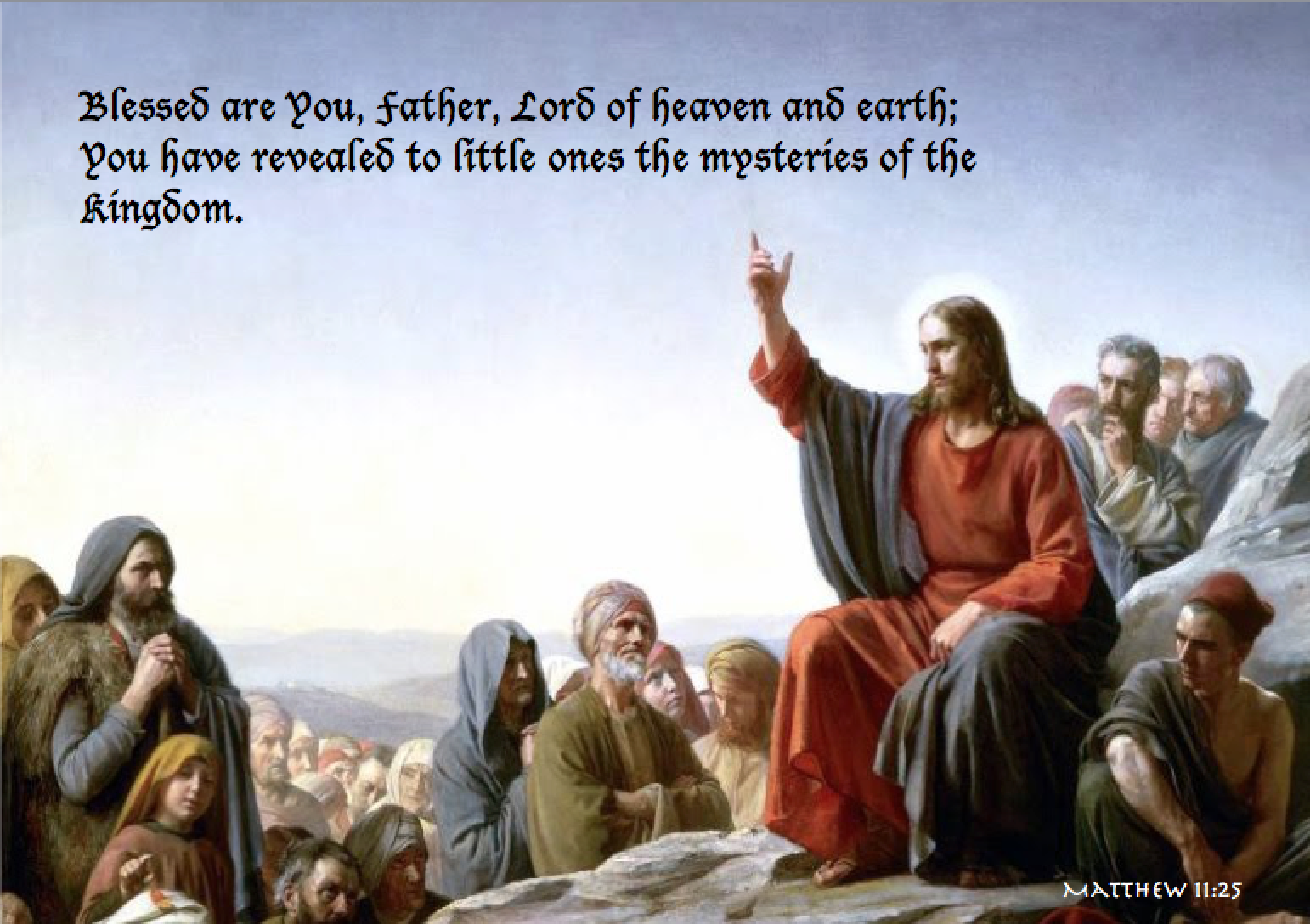 Friday 29 January 2016
First Reading: 2 Samuel 11:1-10, 13-17
Responsorial Psalm:
Be merciful, O Lord, for we have sinned
Psalm 50(51):3-7, 10-11
Gospel Reading: Mark 4:26-34
Today's Note: Day of penance
Gospel Reading:
Jesus said to the crowds:
"This is how it is with the Kingdom of God;
it is as if a man were to scatter seed on the land
and would sleep and rise night and day
and the seed would sprout and grow,
he knows not how.
Of its own accord the land yields fruit,
first the blade, then the ear, then the full grain in the ear.
And when the grain is ripe, he wields the sickle at once,
for the harvest has come."
He said,
"To what shall we compare the Kingdom of God,
or what parable can we use for it?
It is like a mustard seed that, when it is sown in the ground,
is the smallest of all the seeds on the earth.
But once it is sown, it springs up and becomes the largest of plants
and puts forth large branches,
so that the birds of the sky can dwell in its shade."
With many such parables
he spoke the word to them as they were able to understand it.
Without parables he did not speak to them,
but to his own disciples he explained everything in private.
Reflection:
Today we hear the terrible sin of David, not only the adultery with Bathsheba but the deliberate setting up her husband either to take the credit for her pregnancy ( he, honoring the abstinence of his soldiers, refuses to lie with her), or to be stationed at the front line of battle. David abuses power over a woman and over a man. The psalm, attributed to David even when scholars believe he is not the sole author of the book of psalms, claims: "Against you only have I sinned." Wrong! Sin affects the whole community. A thousand years later, Jesus will be the innocent victim of an abuse of power by both Roman and Jewish authorities. How can we ever have believed that such an injustice could be God's will?!
Many people, believers and non-believers, are asking: What kind of God allows a tsunami or an earthquake to destroy life so randomly? Why do the innocent suffer? How do you wrestle with that question? Show your problems and solutions to Jesus and then listen to him.
Deepen our trust in your steadfast love, God of justice and peace. Your will be done on earth as it is in heaven. Make us one, one in solidarity with all who suffer.