Daily Reflection – Mar 23, 2016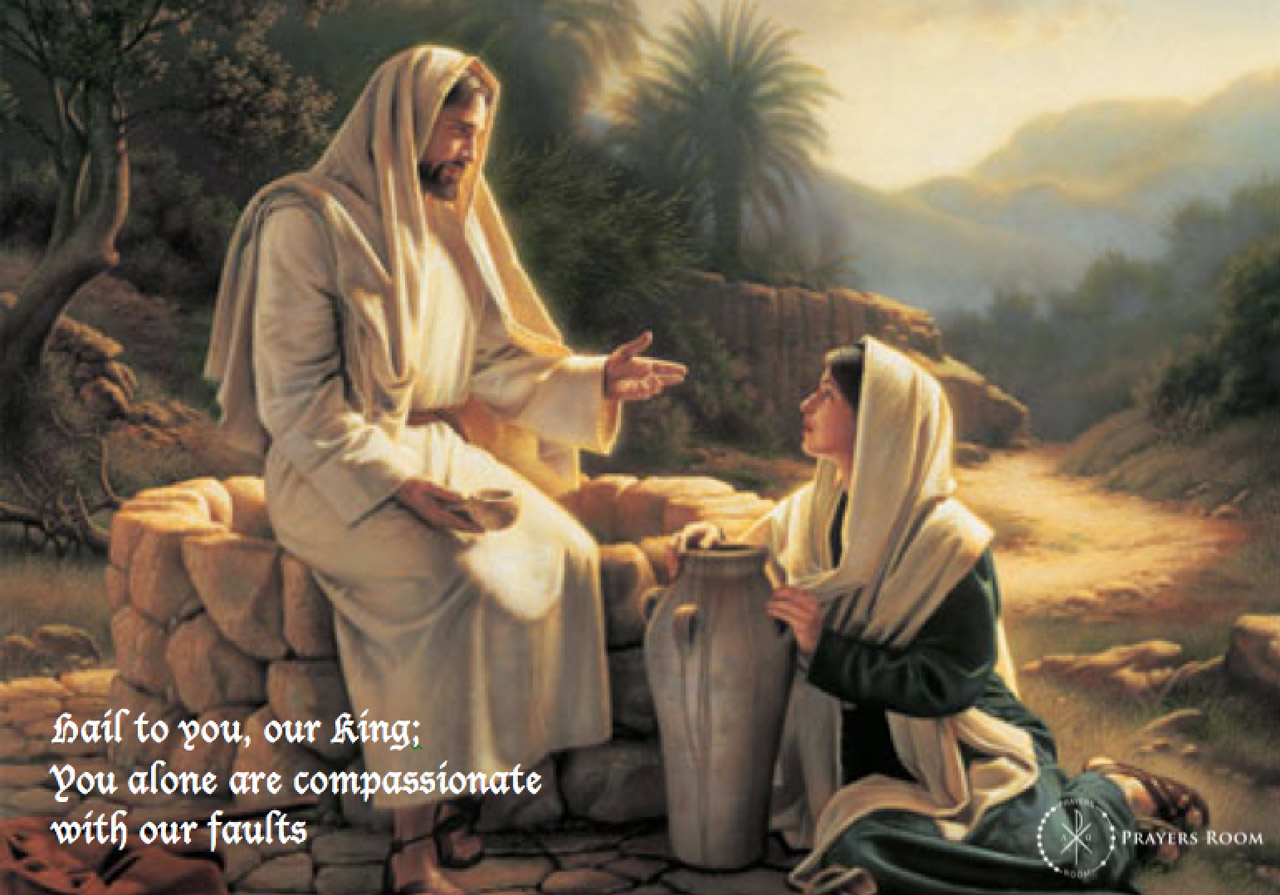 Wednesday 23 March 2016
First Reading: Isaiah 50:4-9
Responsorial Psalm:
Lord, in your great love, answer me
Psalm 68(69):8-10, 21-22, 31, 33-34
Gospel Reading: Matthew 26:14-25
Today's Note: Wednesday of Holy Week
Gospel Reading:
One of the Twelve, who was called Judas Iscariot,
went to the chief priests and said,
"What are you willing to give me
if I hand him over to you?"
They paid him thirty pieces of silver,
and from that time on he looked for an opportunity to hand him over.
On the first day of the Feast of Unleavened Bread,
the disciples approached Jesus and said,
"Where do you want us to prepare
for you to eat the Passover?"
He said,
"Go into the city to a certain man and tell him,
'The teacher says, "My appointed time draws near;
in your house I shall celebrate the Passover with my disciples."'"
The disciples then did as Jesus had ordered,
and prepared the Passover.
When it was evening,
he reclined at table with the Twelve.
And while they were eating, he said,
"Amen, I say to you, one of you will betray me."
Deeply distressed at this,
they began to say to him one after another,
"Surely it is not I, Lord?"
He said in reply,
"He who has dipped his hand into the dish with me
is the one who will betray me.
The Son of Man indeed goes, as it is written of him,
but woe to that man by whom the Son of Man is betrayed.
It would be better for that man if he had never been born."
Then Judas, his betrayer, said in reply,
"Surely it is not I, Rabbi?"
He answered, "You have said so."
Reflection:
Now there was a man named Joseph, from the Jewish town of Arimathea. He was a member of the council, a good and righteous man, who had not consented to their decision and action; and he was looking for the kingdom of God. This man went to Pilate and asked for the body of Jesus. Then he took it down and wrapped it in a linen shroud and laid him in a tomb cut in stone, where no one had ever yet been laid. It was the day of Preparation, and the Sabbath was beginning. The women who had come with him from Galilee followed and saw the tomb and how his body was laid. Then they returned and prepared spices and ointments. On the Sabbath they rested according to the commandment.
According to John's gospel, Nicodemus was also on the council, the Sanhedrin. It seems that the early church remembered Nicodemus' mild defense of Jesus (Jn 7), but only here do we learn about Joseph. He had not consented. That was evidently enough for the first community to recognize him, to let him remove Jesus' body, and (again with Nicodemus, Jn 19) prepare it before nightfall. Without Jesus' protection, the women don't come too close to these prominent men, but again, they watch, make their preparations but do not break the Sabbath. If Mary, the mother of Jesus, was among them, Luke would have mentioned her. His gospel gives us the most material about Mary. So historically Mary might not have been nearby. We, however, do not put our faith in history but in the religious experience of the evangelist and his community.
As you watch and look on, whom do you see nearby? We are familiar with Michelangelo's Pieta. The artist's vision derives from his religious experience, and so it must be honored, cleaned up and serene as it is. What has been your religious experience as you have carefully journeyed through the passion account of Luke? Give thanks to God for the time and the willingness to travel with Jesus to the cross. Give thanks to Jesus for inviting you among his disciples to stay with him in the garden, to watch the torture unfold, to stay with him to the end. Give thanks to the Spirit whom Jesus handed over to us on Calvary.
Thank you, Holy Spirit, for the gospel of Luke and for the experience of contemplating Jesus' passion—his emotions, his desires, his suffering. Keep us close to his heart and to one another.