Daily Reflection – Mar 22, 2016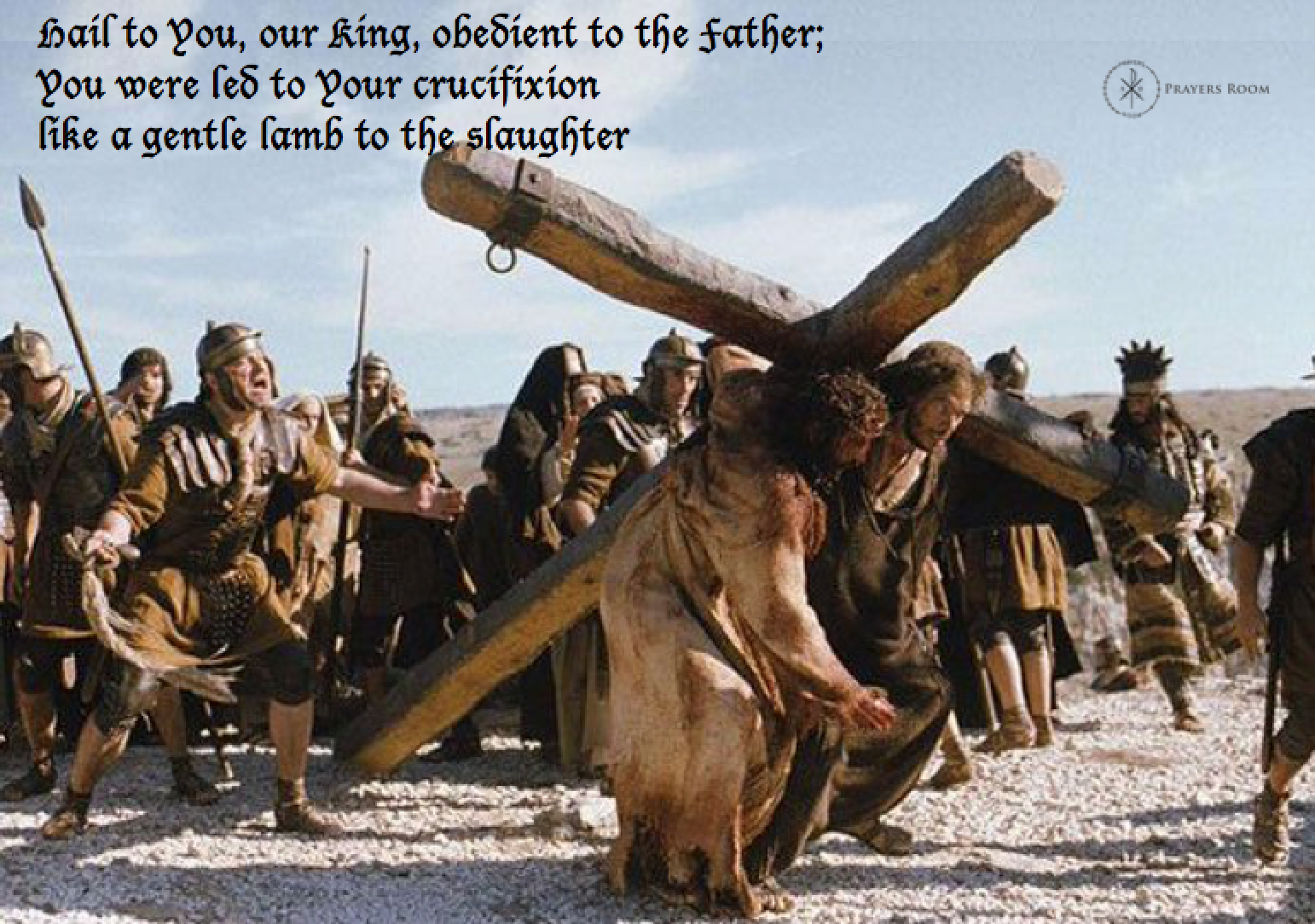 Tuesday 22 March 2016
First Reading: Isaiah 49:1-6
Responsorial Psalm:
I will sing of your salvation
Psalm 70(71):1-6, 15, 17
Gospel Reading: John 13:21-33, 36-38
Today's Note: Tuesday of Holy Week
Gospel Reading:
Reclining at table with his disciples, Jesus was deeply troubled and testified,
"Amen, amen, I say to you, one of you will betray me."
The disciples looked at one another, at a loss as to whom he meant.
One of his disciples, the one whom Jesus loved,
was reclining at Jesus' side.
So Simon Peter nodded to him to find out whom he meant.
He leaned back against Jesus' chest and said to him,
"Master, who is it?"
Jesus answered,
"It is the one to whom I hand the morsel after I have dipped it."
So he dipped the morsel and took it and handed it to Judas,
son of Simon the Iscariot.
After Judas took the morsel, Satan entered him.
So Jesus said to him, "What you are going to do, do quickly."
Now none of those reclining at table realized why he said this to him.
Some thought that since Judas kept the money bag, Jesus had told him,
"Buy what we need for the feast,"
or to give something to the poor.
So Judas took the morsel and left at once. And it was night.
When he had left, Jesus said,
"Now is the Son of Man glorified, and God is glorified in him.
If God is glorified in him, God will also glorify him in himself,
and he will glorify him at once.
My children, I will be with you only a little while longer.
You will look for me, and as I told the Jews,
'Where I go you cannot come,' so now I say it to you."
Simon Peter said to him, "Master, where are you going?"
Jesus answered him,
"Where I am going, you cannot follow me now,
though you will follow later."
Peter said to him,
"Master, why can I not follow you now?
I will lay down my life for you."
Jesus answered, "Will you lay down your life for me?
Amen, amen, I say to you, the cock will not crow
before you deny me three times."
Reflection:
Then they cast lots to divide his garments. The people stood by, watching, but the rulers scoffed at him, saying, "He saved others; let him save himself, if he is the Christ of God, the chosen one of God!" The soldiers also mocked him, coming up and offering him sour wine and saying, "If you are the King of the Jews, save yourself!" There was also an inscription over him in letters of Greek and Latin and Hebrew: "This is the King of the Jews." One of the criminals who were hanged railed at him, saying, "Are you not the Christ? Save yourself and us!" But the other rebuked him, saying, "Do you not fear God, since you are under the same sentence of condemnation? And we indeed justly, for we are receiving the due reward of our deeds; but this man has done nothing wrong." Then he said, "Jesus, remember me when you come into your kingdom." Jesus said to him, "Truly, I say to you, today you will be with me in Paradise. It was now about the sixth hour (noon) and there was darkness over the whole land until the ninth hour (3 pm) while the sun's light failed. And the curtain of the temple was torn in two. Then Jesus, calling out with a loud voice, said, "Father, into your hands I commit my spirit!" And having said this he breathed his last. Now when the centurion saw what had taken place, he praised God, saying, "Certainly this man was innocent!" And all the crowds that had assembled for this spectacle, when they saw what had taken place, returned home beating their breasts. All his acquaintances and the women who had followed him from Galilee stood at a distance watching these things.
The "rulers" are the leading men, and they continue to abuse Jesus verbally. The mocking centers on the word "save" which in Aramaic is close to Jesus' name, yeshua. When one of those crucified with him taunts him, the other acknowledges his crime, and admits that Jesus had done nothing wrong; he alone recognizes the perversion of justice. Jesus responds to his plea for a place with Jesus in the kin-dom. "Jesus, remember me when you come into your kin-dom" is a Taize chant which may haunt these days for you. "Paradise," to which Muslims aspire is used only here in any gospel. Having ignored the insults, having been attuned to the other man crucified, finally, with a loud voice, Jesus gathers his energy to cry in trust: "Father, into your hands… Like us in all things, in his dying he can only cast himself on God's mercy. This cry convinces the Roman that Jesus is "righteous," the crowd that they mourn by beating their breasts. What did the women standing at a distance feel?
Join these women. Don't go home in sorrow. Stay and wait for the body to be taken down. Jesus is a dead weight. As the crowd on Calvary disperses, will you move closer? What do you see, what do you feel, what do you want? Pray the Lord's prayer, slowly. Pray it with and for the Body of Christ, wounded in some places, abandoned in some places, dead in some places on this planet.
This is not your will, God, but as the crucified criminal recognized, a perversion of justice, a mockery of your salvation. May your will be done, your kin-dom come on earth.