Daily Reflection – Mar 21, 2016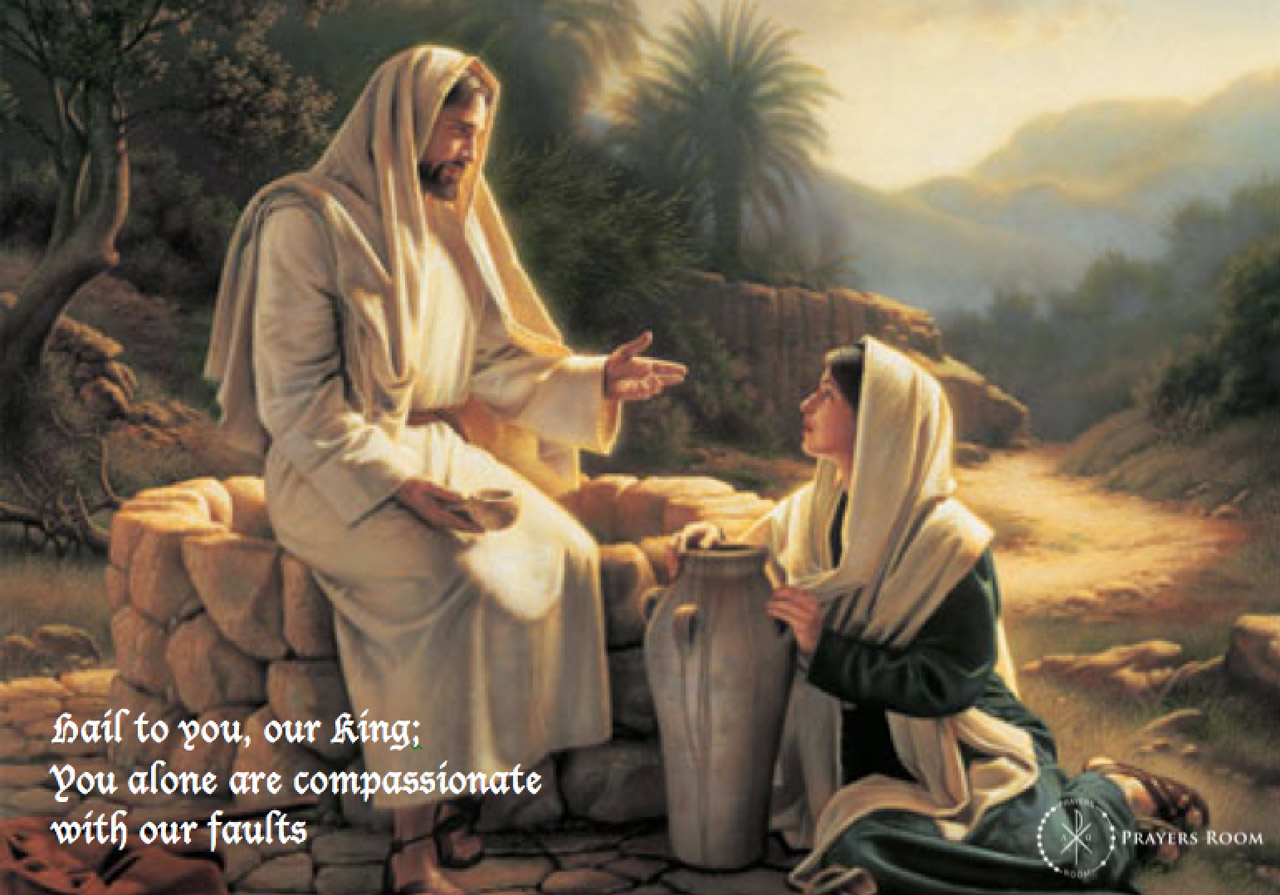 Monday 21 March 2016
First Reading: Isaiah 42:1-7
Responsorial Psalm:
The Lord is my light and my salvation
Psalm 26(27):1-3, 13-14
Gospel Reading: John 12:1-11
Today's Note: Monday of Holy Week
Gospel Reading:
Six days before Passover Jesus came to Bethany,
where Lazarus was, whom Jesus had raised from the dead.
They gave a dinner for him there, and Martha served,
while Lazarus was one of those reclining at table with him.
Mary took a liter of costly perfumed oil
made from genuine aromatic nard
and anointed the feet of Jesus and dried them with her hair;
the house was filled with the fragrance of the oil.
Then Judas the Iscariot, one of his disciples,
and the one who would betray him, said,
"Why was this oil not sold for three hundred days' wages
and given to the poor?"
He said this not because he cared about the poor
but because he was a thief and held the money bag
and used to steal the contributions.
So Jesus said, "Leave her alone.
Let her keep this for the day of my burial.
You always have the poor with you, but you do not always have me."
The large crowd of the Jews found out that he was there and came,
not only because of him, but also to see Lazarus,
whom he had raised from the dead.
And the chief priests plotted to kill Lazarus too,
because many of the Jews were turning away
and believing in Jesus because of him.
Reflection:
Jesus said, "Father, forgive them, for they know not what they are doing." (some ancient manuscripts omit this verse). Then they cast lots to divide his clothing.
A multitude, men and women, follow Jesus, lamenting. Everyone knows: Jesus has no army, no kingdom to claim. His skin and now his clothing are in shreds. Simon carries the cross beam for the arms of the condemned; the vertical post would be waiting on the hilltop. As we keep our eyes on Jesus, he must have glanced at his destination, the hill called "the Skull." What generous forgiveness Jesus offers his executioners. We can be fairly sure he actually said that: a) because it is so incredible and b) Luke includes it in Acts when Stephen is being stoned.
Do an Ignatian contemplation and become Simon, or one of the weeping women. What do you sense: hear, see, smell? What do you want? Tell Jesus your great desires. Perhaps it is more necessary for you to focus on his forgiving his executioners. Pray to share his open and merciful heart so that you may more readily forgive those who hurt you.
Today, Jesus, we pray for the mothers of Syria, of Sudan, of all the countries where war tears families apart. You who turned to the women, turn to the women of our day with your comfort.