Daily Reflection – May 24, 2016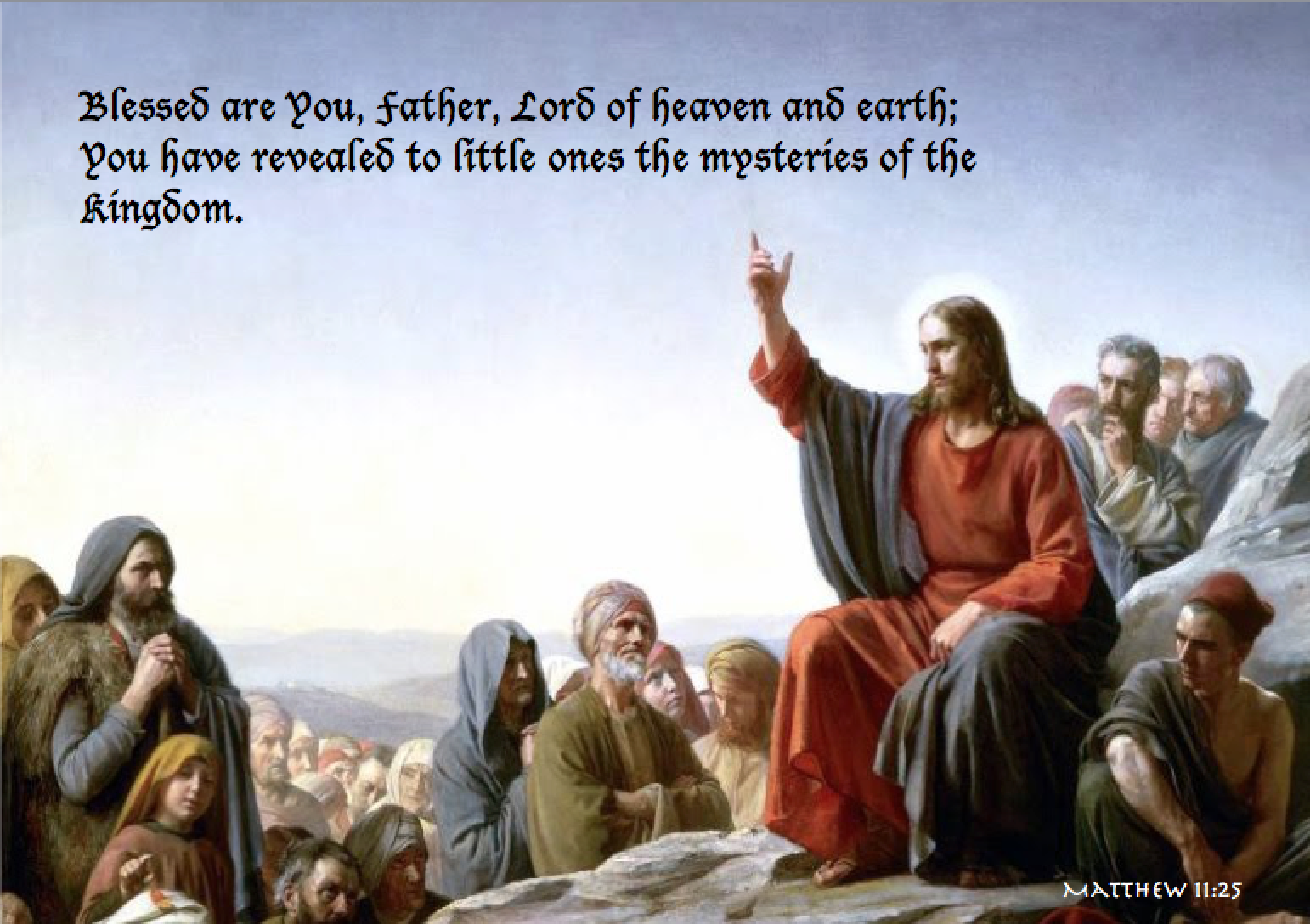 Tuesday 24 May 2016
First Reading: 1 Peter 1:10-16
Responsorial Psalm:
The Lord has made known His salvation
Psalm 98:1, 2-3AB, 3CD-4
Gospel Reading: Mark 10:28-31
Today's Note: Tuesday of the Eighth Week in Ordinary Time
Gospel Reading:
Peter began to say to Jesus,
"We have given up everything and followed you."
Jesus said, "Amen, I say to you,
there is no one who has given up house or brothers or sisters
or mother or father or children or lands
for my sake and for the sake of the Gospel
who will not receive a hundred times more now in this present age:
houses and brothers and sisters
and mothers and children and lands,
with persecutions, and eternal life in the age to come.
But many that are first will be last, and the last will be first."
Reflection:
Set your hopes completely on the grace to be brought to you. (1 Peter 1:13)
Do you know that there are two kinds of hope? The first is more like wishful thinking than anything else. When we say we hope it doesn't snow, or we hope we can find a parking space, we are saying that we want something to happen – but we are also quietly admitting that we have no control over it.
That's worlds away from the spiritual hope that Peter talks about in today's first reading. Unlike wishful thinking, this hope is not random or uncontrollable; it is solid as a rock, and it is more than capable of sustaining us. This kind of hope is the virtue by which we steadfastly trust in God's promises and look forward to their fulfilment.
First, we steadfastly trust. It's a decision. We choose to believe in what God has told us. We remind ourselves of what Jesus has done for us, especially when life's circumstances make us want to doubt his love. We were made for everlasting life, and Jesus has opened the gates of heaven for us!
Do you feel hurt by an unkind remark? Or struggle with the same temptation as yesterday? These are opportunities to exercise your hope. Proclaim that Jesus is still by your side. Believe that he loves you and wants you to be with him forever. Don't let circumstances cloud your trust. As St Peter says, set your hopes on Christ.
Next, we look forward to fulfilment. Earthly hopes, by their very nature, may or may not come to pass. But we know that Jesus is completely trustworthy. We have seen so many ways that he has already worked in us, and that boosts our confidence.
Remember what Jesus has done in you, and start looking for ways that your hope is being fulfilled even today. Were you able to control your temper today when someone cut you off in traffic? Great! That's proof that your hope is firm! Did you remember to check in on a neighbour who was lonely? Wonderful! More proof that the Holy Spirit is renewing your mind. Let these types of "fulfillments" make you more confident and deepen your hope of the heavenly blessings yet to come!
"Heavenly Father, I hope in your faithfulness. I can't wait to see you!"