Daily Reflection – May 6, 2018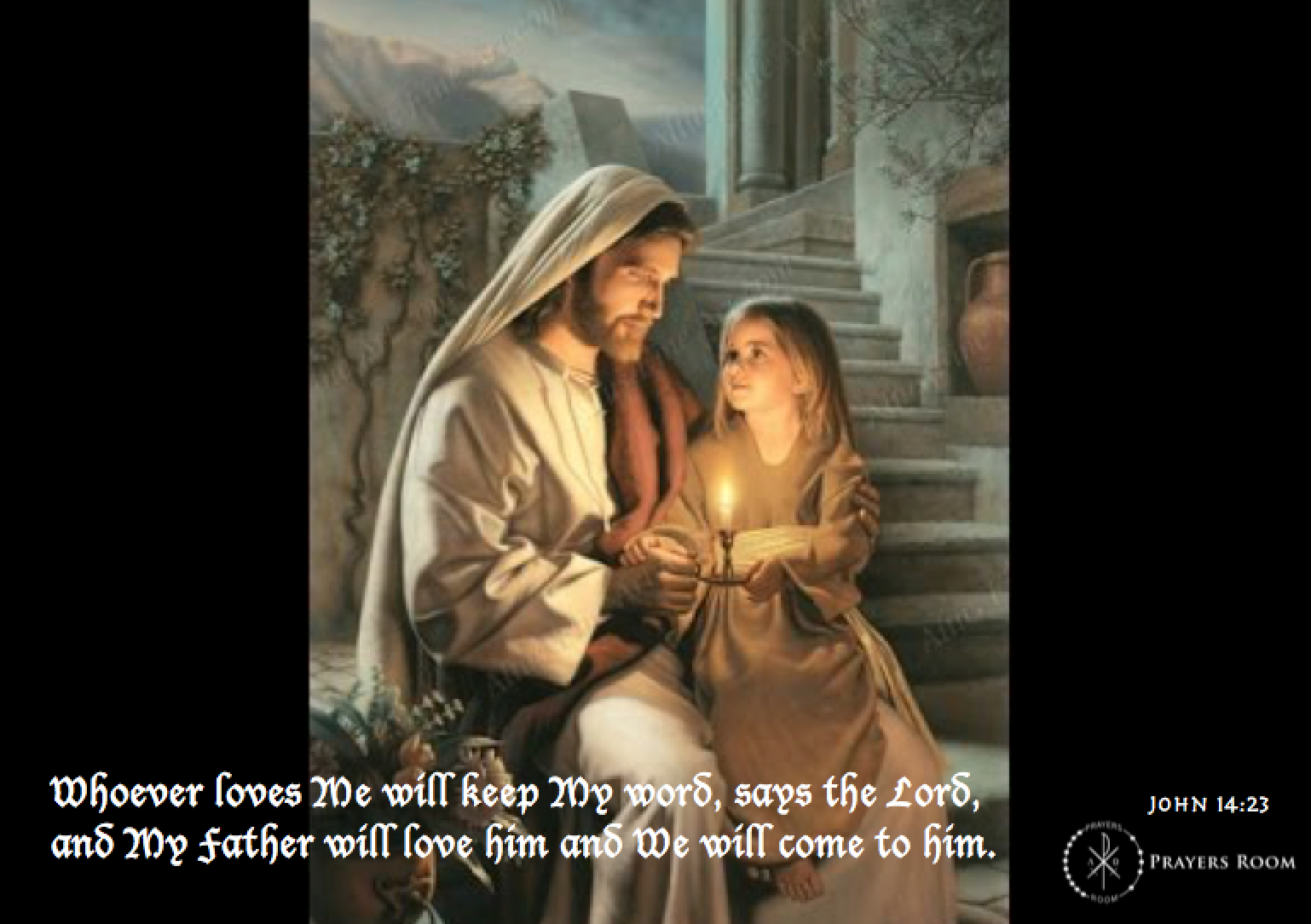 Sunday 6 May 2018
First Reading: ACTS 10:25-26, 34-35, 44-48
Responsorial Psalm:
The Lord has revealed to the nations his saving power.
PS 98:1, 2-3, 3-4
Second Reading: 1 JN 4:7-10
Gospel Reading: JN 15:9-17
Today's Note: Sixth Sunday of Easter
Gospel Reading:
Jesus said to his disciples:
"As the Father loves me, so I also love you.
Remain in my love.
If you keep my commandments, you will remain in my love,
just as I have kept my Father's commandments
and remain in his love.
"I have told you this so that my joy may be in you
and your joy might be complete.
This is my commandment: love one another as I love you.
No one has greater love than this,
to lay down one's life for one's friends.
You are my friends if you do what I command you.
I no longer call you slaves,
because a slave does not know what his master is doing.
I have called you friends,
because I have told you everything I have heard from my Father.
It was not you who chose me, but I who chose you
and appointed you to go and bear fruit that will remain,
so that whatever you ask the Father in my name he may give you.
This I command you: love one another."
Reflection:
They were astounded. (Acts 10:45)
Today, the Sacrament of Confirmation follows Baptism and Eucharist. Baptism, in most cases, is administered to infants. Then, children receive their First Holy Communion around the age of seven. Then, they are confirmed sometime in their teens. That's the typical order of things.
In the early Church, the order was a bit different. Once a person had a conversion to Jesus, they received all three sacraments of initiation at the same time.
Today's second reading tells us that the Holy Spirit doesn't always follow the prescribed order. Before he is even baptized, Cornelius is visited by an angel. At the same time, the Holy Spirit tells Peter to visit Cornelius, although Cornelius was a Gentile, and Peter—a faithful Jew—was forbidden to enter a Gentile's home.
Then, as Peter preaches to Cornelius and his household, God breaks the rules again. The Holy Spirit comes upon these Gentiles, and they begin speaking in tongues. They didn't have to repent, convert, or be baptized; the Spirit just fell. Only then did Peter baptize them.
What's the point to this story? God likes to stretch the way we think. He stretched Cornelius and Peter while they were at prayer, and the same can happen with us (Acts 10:3, 10-16). He stretched everyone again while Peter was preaching, and he stretched the whole Church when Peter explained to the other apostles what had happened (11:1-18).
Today, ask the Holy Spirit to stretch the way you think. Then listen to what comes into your mind. When the Scriptures are proclaimed at Mass, ask the Spirit for new insight into God's love. When you hear the homily, ask the Spirit to show you how to put it into practice. When you are praying after Communion, ask him to stretch your love for the people at Mass with you. Then, go out and try to do whatever you think the Spirit has put on your heart.
"Come, Holy Spirit, stretch me."