Daily Reflection – Oct 4, 2016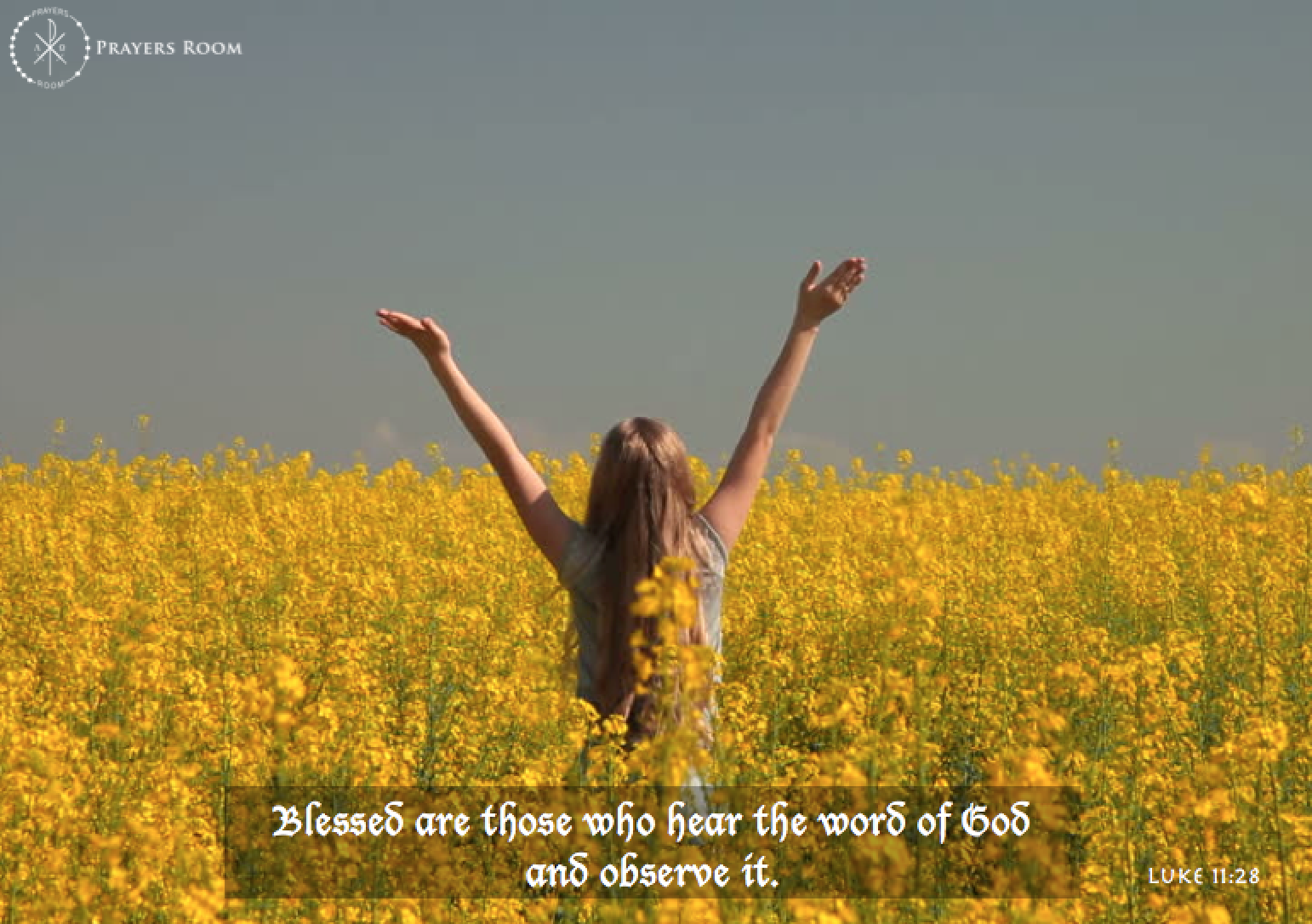 Tuesday 4 October 2016
First Reading: Galatians 1:13-24
Responsorial Psalm:
Guide me, Lord, along the everlasting way
Psalm 138(139):1-3, 13-15
Gospel Reading: Luke 10:38-42
Today's Saint: St Francis of Assisi (Memorial)
Gospel Reading:
Jesus entered a village
where a woman whose name was Martha welcomed him.
She had a sister named Mary
who sat beside the Lord at his feet listening to him speak.
Martha, burdened with much serving, came to him and said,
"Lord, do you not care
that my sister has left me by myself to do the serving?
Tell her to help me."
The Lord said to her in reply,
"Martha, Martha, you are anxious and worried about many things.
There is need of only one thing.
Mary has chosen the better part
and it will not be taken from her."
Reflection:
Switching on to God
Today we celebrate the memorial of St. Francis of Assisi. Although he died nearly eight hundred years ago, this beloved saint continues to teach us about the value of simple faith and trust. Consider the following story.
Late one night, one of Francis' friars woke from sleep, groaning and crying aloud, "I am dying!" Awakened by the noise, Francis lit a lamp and asked, "What ails you, my Brother, to make you die?" "I am dying of hunger!" he answered. It seems that Francis' zeal for the Lord had inspired this friar and his brothers to excessive fasting as a way of capturing that same sense of devotion.
Moved with pity, Francis spread the table and invited all the friars to join him in eating with the starving brother so that he wouldn't be ashamed to eat alone. Then he told all of them to be careful not to harm their bodies and souls, whether by practicing severe fasts and penances or by overindulging in pleasure. He said that what God wanted from them most of all was conversion—deep, lasting, and ongoing.
If he could speak to us today, Francis would remind us as well that our salvation is a "gift of God," "not from works, so no one may boast" (Ephesians 2:8, 9). Whenever we rely on our own willpower to perfect ourselves through prayer, fasting, and other pious practices, we are in danger of draining the cross of its power. Whenever we reduce faith to a set of rules and put our trust in following them as a means to holiness, we lose sight of Jesus' love and his sacrifice for us.
Although Francis led a demanding life and occasionally performed severe penances, he always maintained a joyful spirit because he was filled with God's love. Indeed, joy was the hallmark of Francis and his brothers.
Francis of Assisi found himself in tune with Jesus through stillness and reverence for all of creation. Seeking stillness and silence in our often turbulent world provides balance and a sure way of finding Jesus. Think of Pope Francis in your prayer as his words ring out across the world, calling for reverence for all peoples. God bless him with times of quiet.
Modern technology is amazing and enticing and can be a hindrance to developing a deep inner quiet. Give yourself a definite switch-off time each day and a whole new self will emerge.
We can live this way too if we let the joy of the Lord become our strength. We can become saints if we surrender ourselves to God's mercy and to the power of the cross that sets us free to do his will. A thoughtful, listening heart is the best gift we can offer.
"By your grace alone, may we make our way to you, . . . God all-powerful forever and ever." (St. Francis, "Appeal to God the Father")