Dec 12 2020 Reflection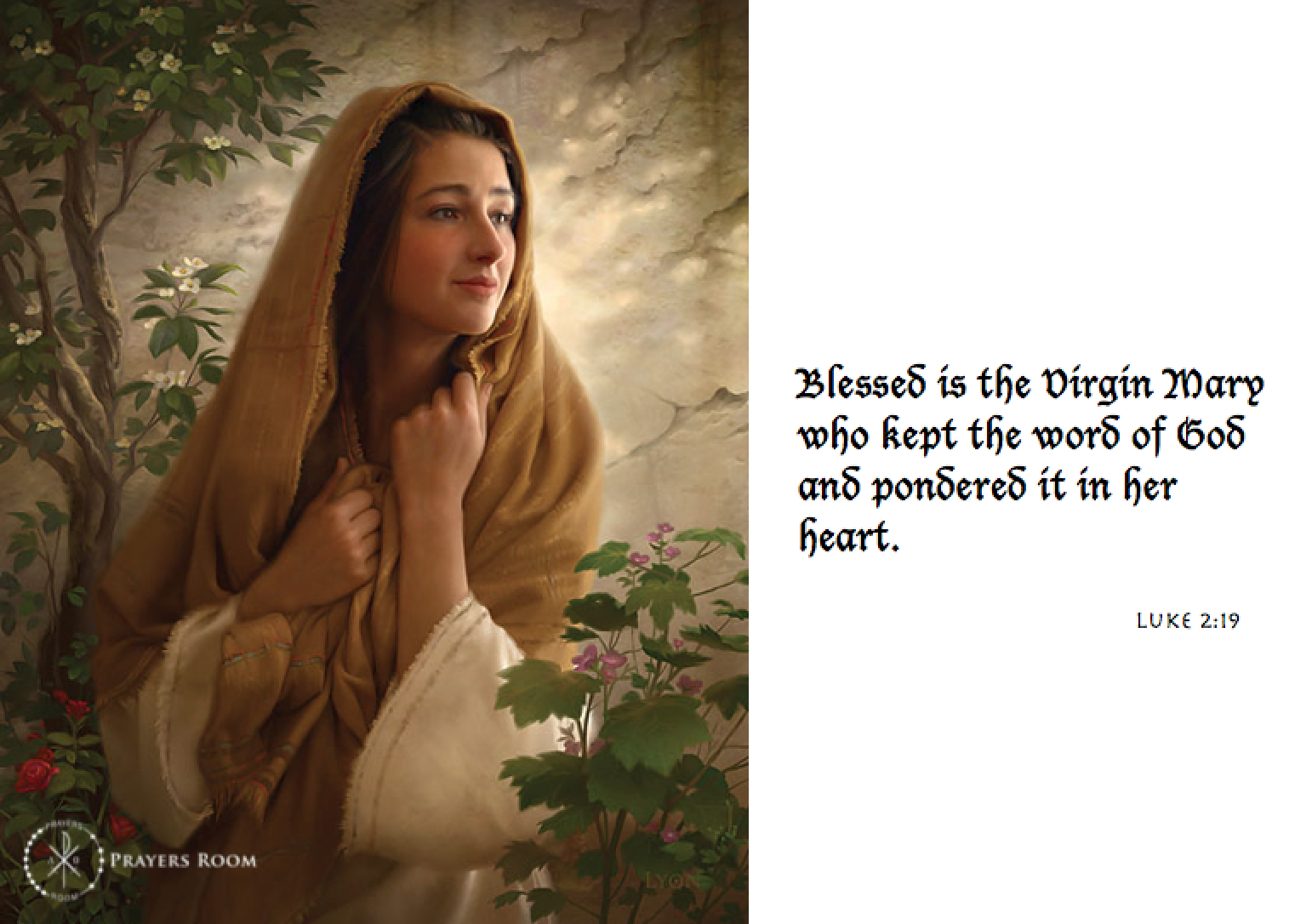 Saturday 12 December 2020
First Reading: ZEC 2:14-17
Responsorial Psalm:
You are the highest honor of our race.
JUDITH 13:18BCDE, 19
Gospel Reading: LK 1:26-38
Today's Note: Feast of Our Lady of Guadalupe
Gospel Reading:
The angel Gabriel was sent from God
to a town of Galilee called Nazareth,
to a virgin betrothed to a man named Joseph,
of the house of David,
and the virgin's name was Mary.
And coming to her, he said,
"Hail, full of grace! The Lord is with you."
But she was greatly troubled at what was said
and pondered what sort of greeting this might be.
Then the angel said to her,
"Do not be afraid, Mary,
for you have found favor with God.
Behold, you will conceive in your womb and bear a son,
and you shall name him Jesus.
He will be great and will be called Son of the Most High,
and the Lord God will give him the throne of David his father,
and he will rule over the house of Jacob forever,
and of his Kingdom there will be no end."
But Mary said to the angel,
"How can this be,
since I have no relations with a man?"
And the angel said to her in reply,
"The Holy Spirit will come upon you,
and the power of the Most High will overshadow you.
Therefore the child to be born
will be called holy, the Son of God.
And behold, Elizabeth, your relative,
has also conceived a son in her old age,
and this is the sixth month for her who was called barren;
for nothing will be impossible for God."
Mary said, "Behold, I am the handmaid of the Lord.
May it be done to me according to your word."
Then the angel departed from her.
Reflection:
May it be done to me according to your word. (Luke 1:38)
If we reflect on today's Gospel reading, we might find striking similarities between Mary's response to the angel and St. Juan Diego's response to his vision of Mary on Tepeyac Hill.
When Gabriel appeared to Mary and told her she would be giving birth to the Messiah, she was "greatly troubled" (Luke 1:29). Despite her faith, this was probably not something Mary had anticipated. Understandably, she was perplexed and questioned the angel. But once the angel reassured her, she said yes.
When Mary appeared to Juan Diego on a hillside near Mexico City in December 1531, he was startled and afraid. Again, despite being a man of deep faith, he probably had not anticipated something like this. But just as the angel Gabriel did with Mary, Our Lady reassured him. "Am I not here" she asked him in his own language, "I who am your mother?"
And like Mary, Juan Diego said yes. He went to the archbishop to request that a chapel be built on the very spot where she appeared. When the archbishop asked for a sign, roses appeared in winter on that same hillside. Juan Diego gathered them into his tilma to show the archbishop, and when he opened it, the roses tumbled out, leaving a miraculous image of Mary on the cloak.
How would you respond if God surprised you by asking you to do something that seemed beyond your ability? You might be tempted to see only the obstacles and not the grace that God promises. You might need to ask questions and get some reassurance. In the end, though, it would come down to a choice. Would you say yes, despite your doubts?
When Mary said yes, Jesus came into the world and saved us from sin and death. When Juan Diego said yes, millions of Aztecs became Christians. You never know what might happen through your own yes, but you can count on this: God wouldn't ask if he didn't have something great in mind!
"Our Lady of Guadalupe, pray for us!"