Dec 25 2019 Reflection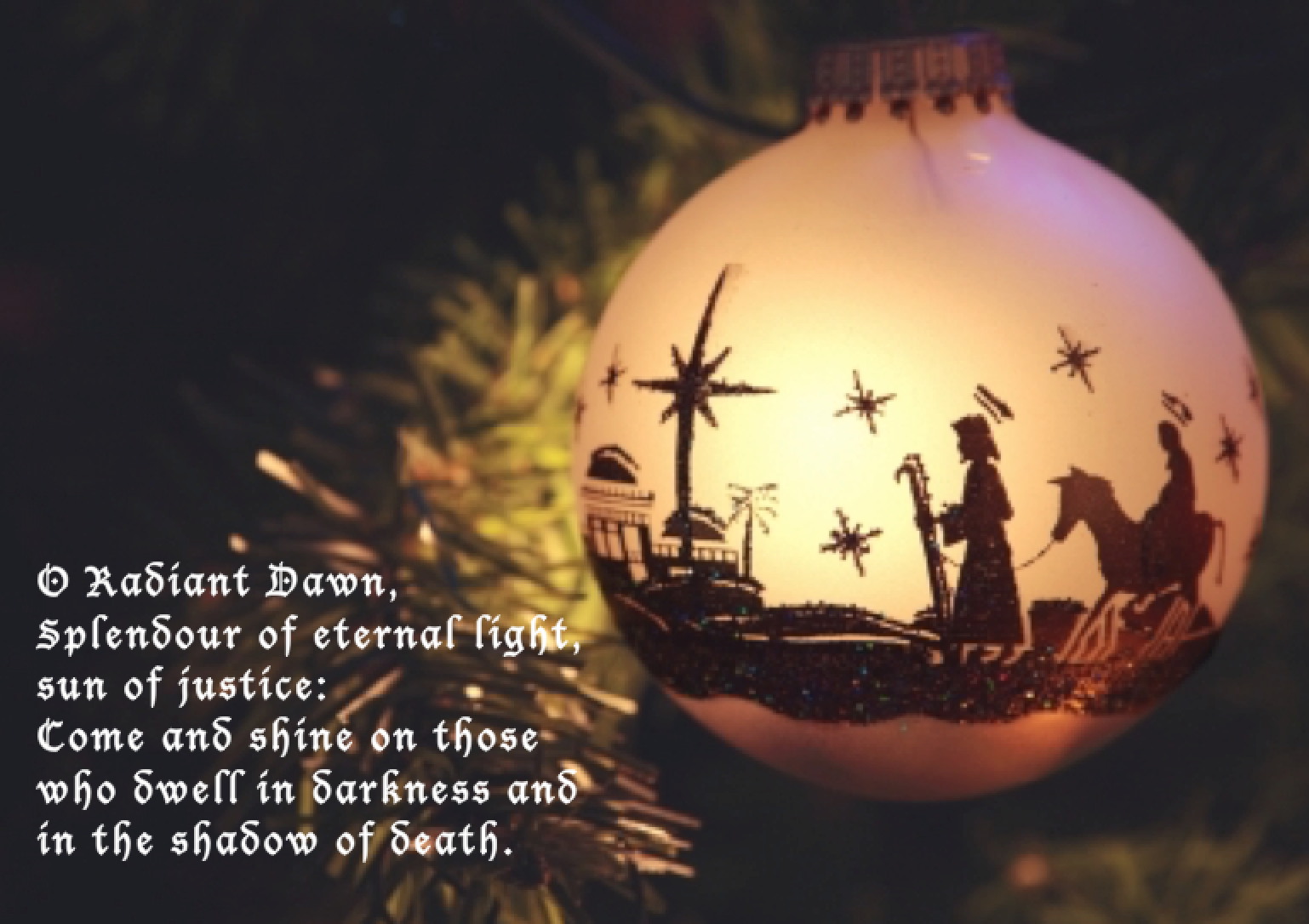 Wednesday 25 December 2019
First Reading: IS 52:7-10
Responsorial Psalm:
All the ends of the earth have seen the saving power of God.
PS 98:1, 2-3, 3-4, 5-6
Second Reading: HEB 1:1-6
Gospel Reading: JN 1:1-18
Today's Note: The Nativity of the Lord (Christmas) – Mass During the Day
Gospel Reading:
In the beginning was the Word,
and the Word was with God,
and the Word was God.
He was in the beginning with God.
All things came to be through him,
and without him nothing came to be.
What came to be through him was life,
and this life was the light of the human race;
the light shines in the darkness,
and the darkness has not overcome it.
A man named John was sent from God.
He came for testimony, to testify to the light,
so that all might believe through him.
He was not the light,
but came to testify to the light.
The true light, which enlightens everyone, was coming into the world.
He was in the world,
and the world came to be through him,
but the world did not know him.
He came to what was his own,
but his own people did not accept him.
But to those who did accept him
he gave power to become children of God,
to those who believe in his name,
who were born not by natural generation
nor by human choice nor by a man's decision
but of God.
And the Word became flesh
and made his dwelling among us,
and we saw his glory,
the glory as of the Father's only Son,
full of grace and truth.
John testified to him and cried out, saying,
"This was he of whom I said,
'The one who is coming after me ranks ahead of me
because he existed before me.'"
From his fullness we have all received,
grace in place of grace,
because while the law was given through Moses,
grace and truth came through Jesus Christ.
No one has ever seen God.
The only Son, God, who is at the Father's side,
has revealed him.
Reflection:
The Word became flesh and made his dwelling among us. (John 1:14)
Today is a day of great joy and celebration. Christ is born, and our salvation has dawned! Today, the Church invites us to rejoice with the angels and saints. So let's all do that right now, together. And let's use the Scripture passages from today's Mass to guide us.
God has "spoken to us through the Son" (Hebrews 1:2). Jesus, thank you for revealing the Father to us. You are the brightness of his glory and the very imprint of his being. You sustain everything through your mighty word, and yet you clothed yourself in humanity and came among us as a little child. You did all that just so that your Father could speak to us through you.
Jesus is the one who bears good news, announces peace and salvation, and reminds Zion that God is King (Isaiah 52:7). Lord, you are the One humanity has hoped for from the beginning. You are God's long-awaited answer to our cries for mercy and deliverance. It is through you that "the Lord has bared his holy arm in the sight of all the nations" (52:10). But wonder of wonders, it is the tiny arm of a newborn, an arm that his mother wrapped lovingly in swaddling clothes. All praise to you, Jesus, for revealing your power in humility and gentleness.
Jesus is "the Father's only Son, full of grace and truth" (John 1:14). Jesus, you have come into the world to reveal the truth—the eternal wisdom of the God who created and sustains all things. But you did much more than simply unveil your wisdom. You have also revealed grace—the mercy that doesn't use power to conquer us but that sacrifices to save us. The love that does not reject our limitations or sinfulness but heals us and invites us into intimacy with God. Thank you, Jesus, for speaking the Father's words to us, words of love and grace.
"Jesus, newborn child yet Lord of all, open my eyes to see your humble, peaceful glory."