Feast of All Saints – November 1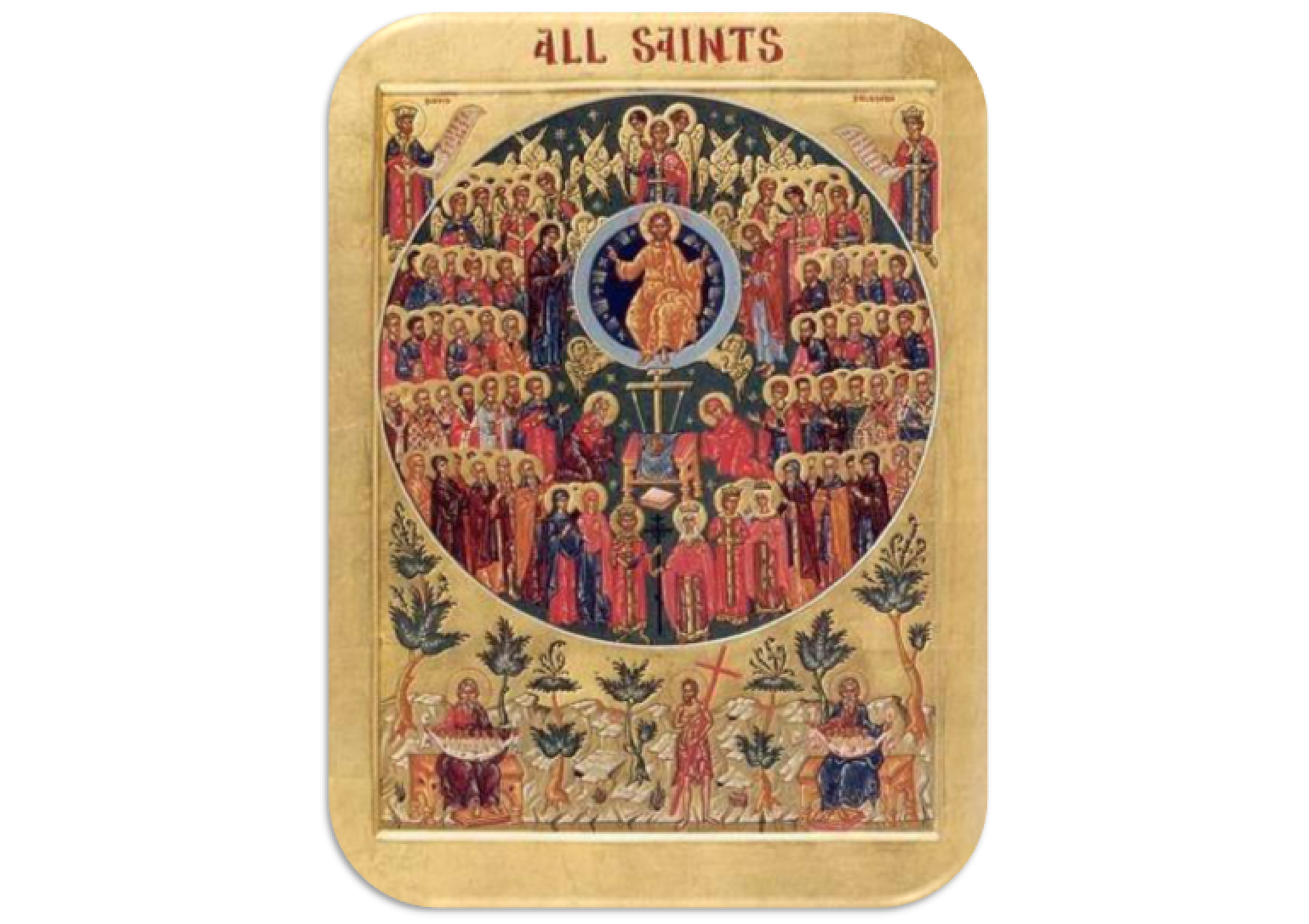 Feast: November, 1
Readings:
Revelation 7:2-4, 9-14;
Psalm 24:1bc-2, 3-4ab, 5-6;
1 John 3:1-3;
Matthew 5:1-12a
Type of Feast: Solemnity; Holy Day of Obligation
Prayers: Litany of the Saints
Other Names for the Feast: All Saints' Day
This feast began in the East to commemorate all martyrs and was progressively adopted in the West. All Saints Day, the day on which Catholics celebrate all the saints, known and unknown, is a surprisingly old feast. Celebrated on this day in the eighth century and soon widely observed. It arose out of the Christian tradition of celebrating the martyrdom of saints on the anniversary of their martyrdom. When martyrdoms increased during the persecutions of the late Roman Empire, local dioceses instituted a common feast day in order to ensure that all martyrs, known and unknown, were properly honoured. Honoured today are all holy men and women in glory with Christ: known or unknown, mighty or lowly, all whose lives were modelled on the Beatitudes and on the great commandment of love.
By the late fourth century, this common feast was celebrated in Antioch, and Saint Ephrem the Syrian mentioned it in a sermon in 373. In the early centuries, this feast was celebrated in the Easter season, and the Eastern Churches, both Catholic and Orthodox, still celebrate it then.
The current date of November 1 was instituted by Pope Gregory III (731-741), when he consecrated a chapel to all the martyrs in St. Peter's Basilica in Rome and ordered an annual celebration. This celebration was originally confined to the diocese of Rome, but Pope Gregory IV (827-844) extended the feast to the entire Church and ordered it to be celebrated on November 1.
The vigil or eve of the feast, October 31, is commonly known as All Hallows Eve, or Halloween.
Despite concerns among some Christians (including some Catholics) in recent years about the "pagan origins" of Halloween (see Halloween, Jack Chick, and Anti-Catholicism), the vigil was celebrated from the beginning—long before Irish practices, stripped of their pagan origins (just as the Christmas tree was stripped of similar connotations), were incorporated into popular celebrations of the feast.