Feb 11 2023 Reflection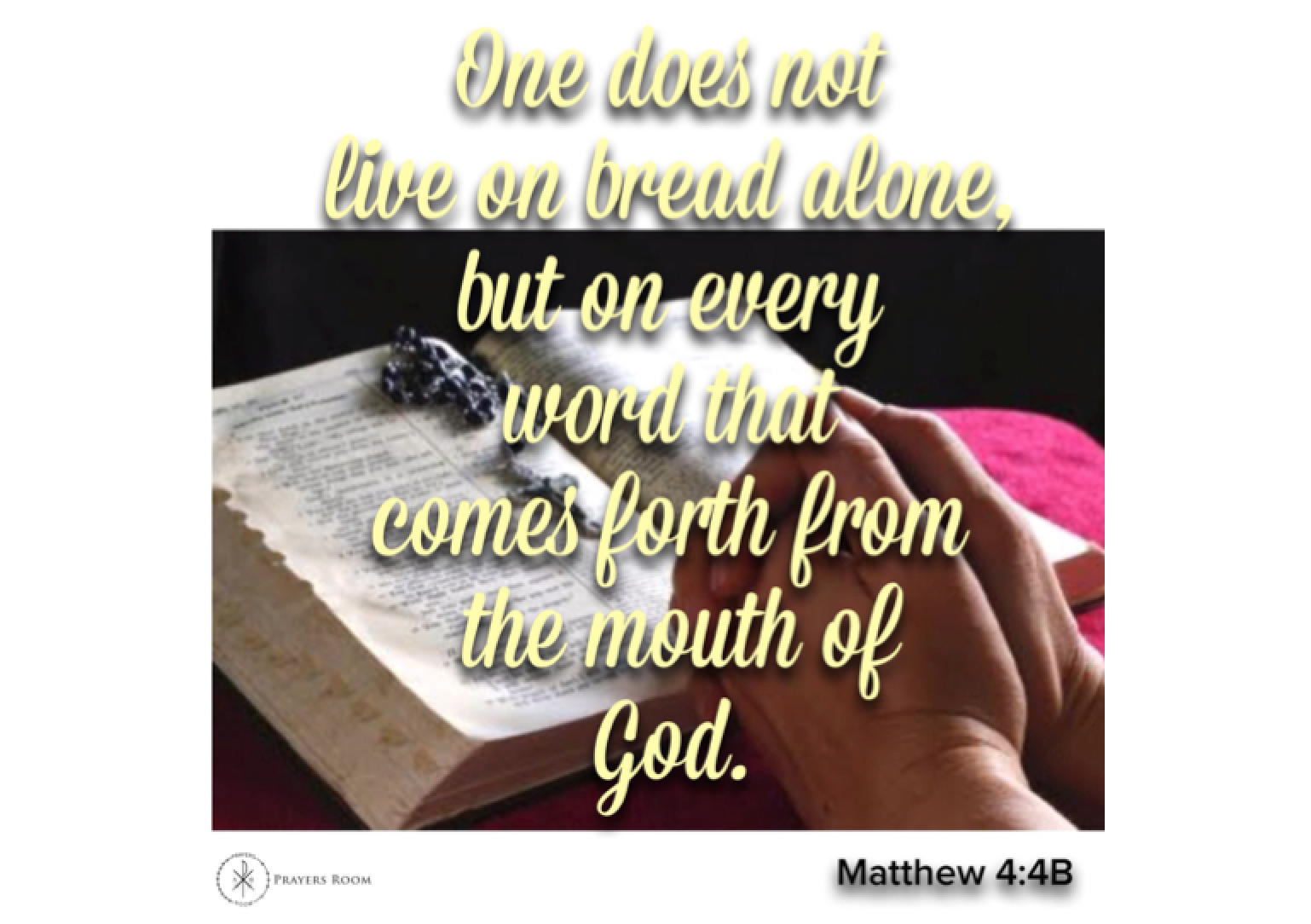 Saturday 11 February 2023
First Reading: Gn 3:9-24
Responsorial Psalm:
In every age, O Lord, you have been our refuge.
Ps 90:2, 3-4abc, 5-6, 12-13
Gospel Reading: Mk 8:1-10
Today's Note: Saturday of the Fifth Week in Ordinary Time
Gospel Reading:
In those days when there again was a great crowd without anything to eat,
Jesus summoned the disciples and said,
"My heart is moved with pity for the crowd,
because they have been with me now for three days
and have nothing to eat.
If I send them away hungry to their homes,
they will collapse on the way,
and some of them have come a great distance."
His disciples answered him, "Where can anyone get enough bread
to satisfy them here in this deserted place?"
Still he asked them, "How many loaves do you have?"
They replied, "Seven."
He ordered the crowd to sit down on the ground.
Then, taking the seven loaves he gave thanks, broke them,
and gave them to his disciples to distribute,
and they distributed them to the crowd.
They also had a few fish.
He said the blessing over them
and ordered them distributed also.
They ate and were satisfied.
They picked up the fragments left over–seven baskets.
There were about four thousand people.
He dismissed the crowd and got into the boat with his disciples
and came to the region of Dalmanutha.
Reflection:
Can anything on earth truly satisfy the hunger we experience for God? The enormous crowd that pressed upon Jesus for three days were hungry for something more than physical food. They hung upon Jesus' words because they were hungry for God. When the disciples were confronted by Jesus with the task of feeding four thousand people many miles away from any source of food, they exclaimed: Where in this remote place can anyone get enough bread to feed them?The Israelites were confronted with the same dilemma when they fled Egypt and found themselves in a barren wilderness.

Like the miraculous provision of manna in the wilderness, Jesus, himself provides bread in abundance for the hungry crowd who came out into the desert to seek him. The Gospel records that all were satisfied and they took up what was leftover. When God gives he gives abundantly – more than we deserve and more than we need so that we may have something to share with others as well. The Lord Jesus nourishes and sustains us with his life-giving word and with his heavenly bread.

Jesus nourishes us with the true bread of heaven
The sign of the multiplication of the loaves, when the Lord says the blessing, breaks and distributes through his disciples, prefigures the superabundance of the unique bread of his Eucharist or Lord's Supper. When we receive from the Lord's table we unite ourselves to Jesus Christ, who makes us sharers in his body and blood. Ignatius of Antioch (35-107 A.D.) calls it the "one bread that provides the medicine of immortality, the antidote for death, and the food that makes us live for ever in Jesus Christ" (Ad Eph. 20,2). This supernatural food is healing for both body and soul and strength for our journey heavenward.

When you approach the Table of the Lord, what do you expect to receive? Healing, pardon, comfort, and refreshment for your soul? The Lord has much more for us, more than we can ask or imagine. The principal fruit of receiving from the Lord's Table is an intimate union with Christ himself. As bodily nourishment restores lost strength, so the Eucharist strengthens us in charity and enables us to break with disordered attachments to creatures and to be more firmly rooted in the love of Christ. Do you hunger for Jesus, the true "bread of life"?
Lord Jesus, you alone can satisfy the hunger in our lives. Fill me with grateful joy and eager longing for the true heavenly bread which gives health, strength, and wholeness to body and soul alike.