Jul 1 2023 Reflection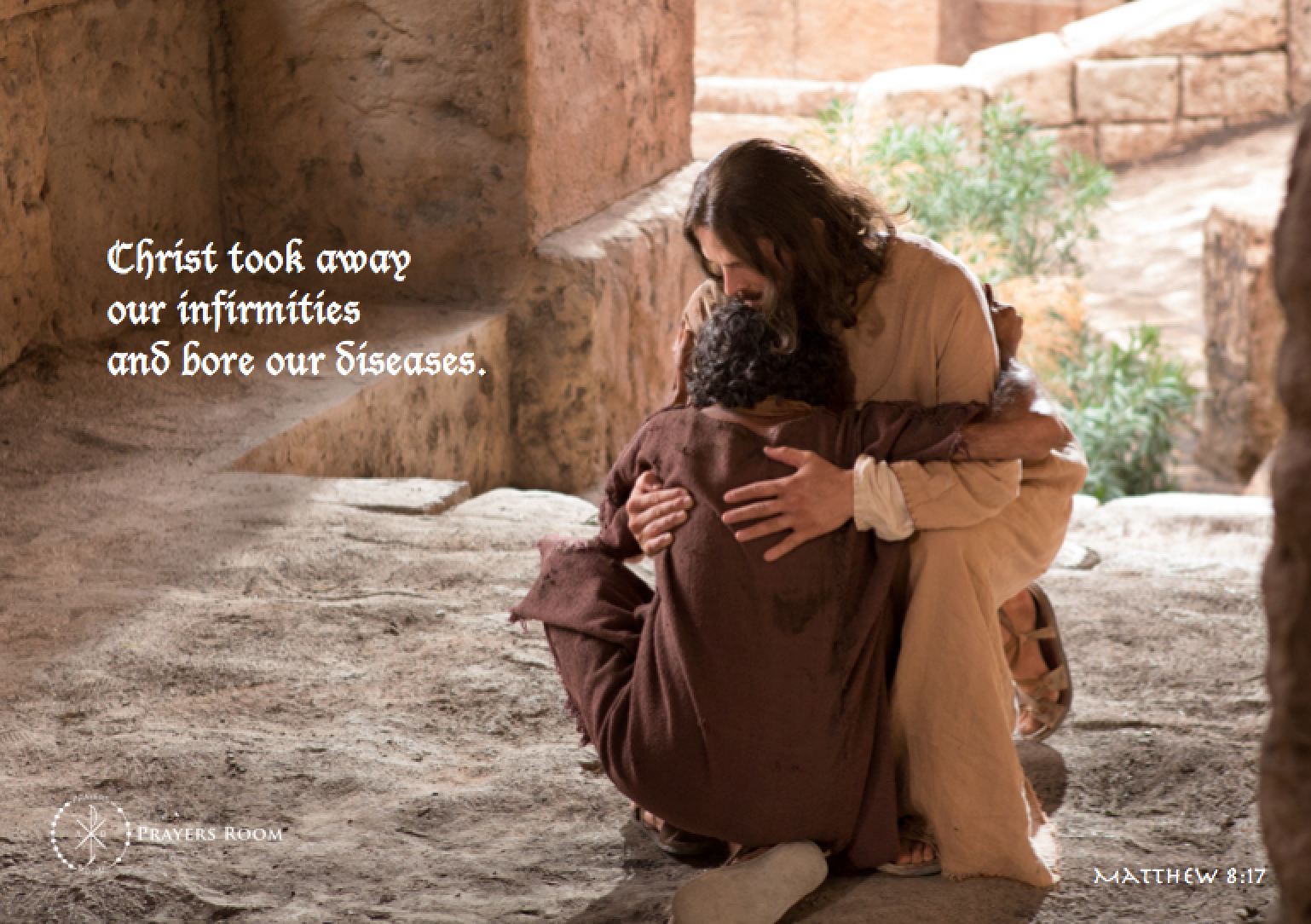 Saturday 1 July 2023
First Reading: Gn 18:1-15
Responsorial Psalm:
The Lord has remembered his mercy.
Luke 1:46-47, 48-49, 50 and 53, 54-55
Gospel Reading: Mt 8:5-17
Today's Note: Saturday of the Twelfth Week in Ordinary Time
Gospel Reading:
When Jesus entered Capernaum,
a centurion approached him and appealed to him, saying,
"Lord, my servant is lying at home paralyzed, suffering dreadfully."
He said to him, "I will come and cure him."
The centurion said in reply,
"Lord, I am not worthy to have you enter under my roof;
only say the word and my servant will be healed.
For I too am a man subject to authority,
with soldiers subject to me.
And I say to one, 'Go,' and he goes;
and to another, 'Come here,' and he comes;
and to my slave, 'Do this,' and he does it."
When Jesus heard this, he was amazed and said to those following him,
"Amen, I say to you, in no one in Israel have I found such faith.
I say to you, many will come from the east and the west,
and will recline with Abraham, Isaac, and Jacob
at the banquet in the Kingdom of heaven,
but the children of the Kingdom
will be driven out into the outer darkness,
where there will be wailing and grinding of teeth."
And Jesus said to the centurion,
"You may go; as you have believed, let it be done for you."
And at that very hour his servant was healed.
Jesus entered the house of Peter,
and saw his mother-in-law lying in bed with a fever.
He touched her hand, the fever left her,
and she rose and waited on him.
When it was evening, they brought him many
who were possessed by demons,
and he drove out the spirits by a word and cured all the sick,
to fulfill what had been said by Isaiah the prophet:
He took away our infirmities
and bore our diseases.
Reflection:
What kind of expectant faith and trust does the Lord Jesus want you to place in him? In Jesus' time the Jews hated the Romans because they represented everything the Jews stood against – including pagan beliefs and idol worship, immoral practices such as abortion and infanticide, and the suppression of the Israelites' claim to be a holy nation governed solely by God's law. It must have been a remarkable sight for the Jewish residents of Capernaum to see Jesus conversing with an officer of the Roman army.

The power to command with trust and respect
Why did Jesus not only warmly receive a Roman centurion but praise him as a model of faith and confidence in God? In the Roman world the position of centurion was very important. He was an officer in charge of a hundred soldiers. In a certain sense, he was the backbone of the Roman army, the cement which held the army together. Polybius, an ancient write, describes what a centurion should be: "They must not be so much venturesome seekers after danger as men who can command, steady in action, and reliable; they ought not to be over-anxious to rush into the fight, but when hard pressed, they must be ready to hold their ground, and die at their posts."

Faith in Jesus' authority over sickness and power to heal
The centurion who approached Jesus was not only courageous, but faith-filled as well. He risked the ridicule of his associates as well as mockery from the Jews by seeking help from a wandering preacher from Galilee. Nonetheless, he approached Jesus with great confidence and humility. He was an extraordinary man because he loved his slave. In the Roman world slaves were treated as property and like animals rather than people. The centurion was also an extraordinary man of faith. He believed that Jesus could heal his beloved slave. Jesus commended him for his faith and immediately granted him his request. Are you willing to suffer ridicule in the practice of your faith? And when you need help, do you approach the Lord Jesus with expectant faith?
Heavenly Father, you sent us your Son Jesus that we might be freed from the tyranny of sin and death. Increase my faith in the power of your saving word and give me freedom to love and serve others with generosity and mercy as you have loved me.