Jun 30 2023 Reflection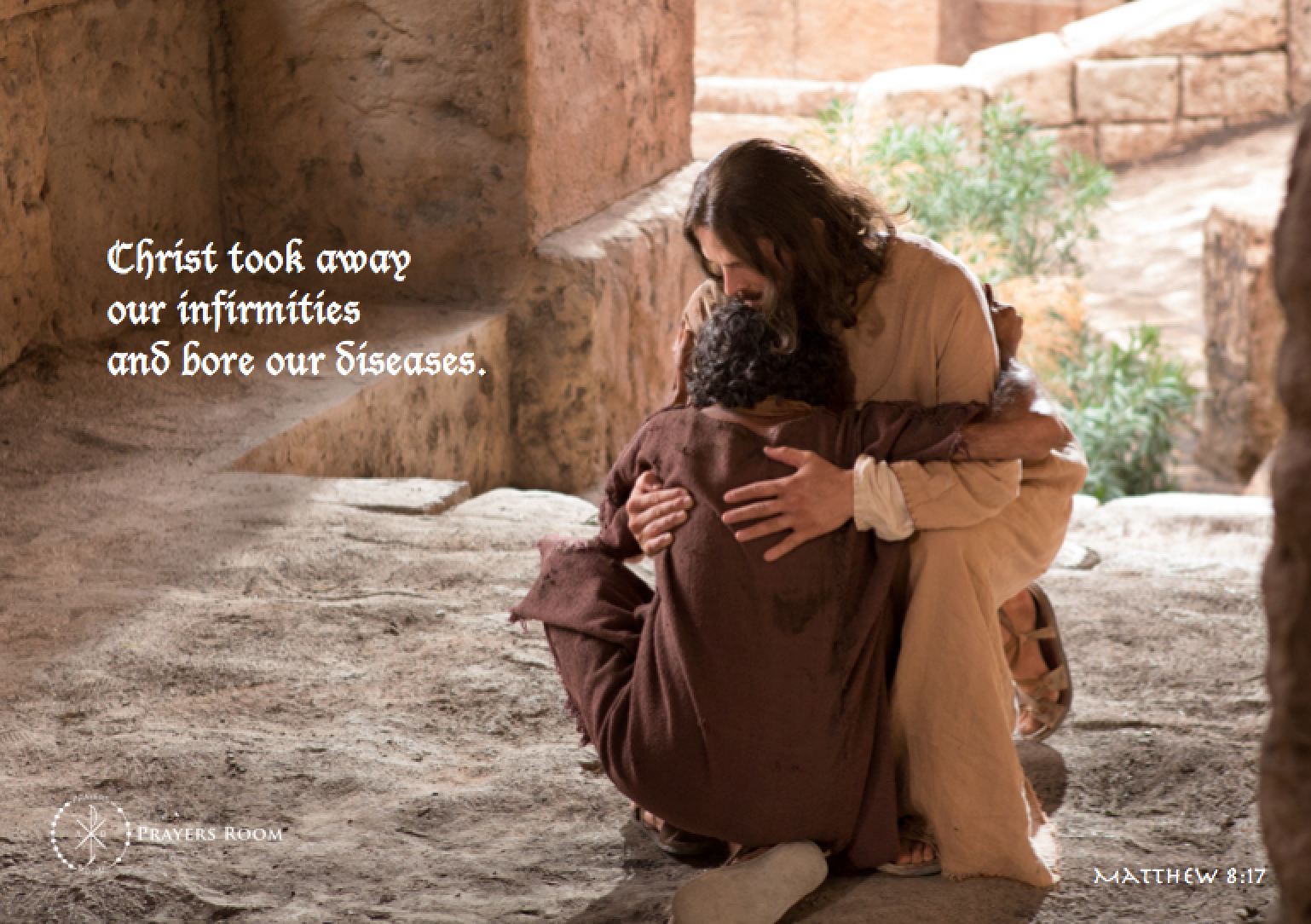 Friday 30 June 2023
First Reading: Gn 17:1, 9-10, 15-22
Responsorial Psalm:
See how the Lord blesses those who fear him.
Ps 128:1-2, 3, 4-5
Gospel Reading: Mt 8:1-4
Today's Note: Friday of the Twelfth Week in Ordinary Time
Gospel Reading:
When Jesus came down from the mountain, great crowds followed him.
And then a leper approached, did him homage, and said,
"Lord, if you wish, you can make me clean."
He stretched out his hand, touched him, and said,
"I will do it. Be made clean."
His leprosy was cleansed immediately.
Then Jesus said to him, "See that you tell no one,
but go show yourself to the priest,
and offer the gift that Moses prescribed;
that will be proof for them."
Reflection:
What might hold us back from approaching the Lord Jesus with expectant faith and confidence that he can change us and make us holy – perhaps fear, pride, and the risk of losing one's reputation or friends? Jesus did something which was both remarkable and unthinkable at the same time. He approached the unapproachables – he touched the untouchables. Lepers were outcasts of society. Their physical condition was terrible as they slowly lost the use of their limbs and withered away with open sores over their entire bodies. They were not only shunned but regarded as "already dead" even by their relatives. The Jewish law forbade anyone from touching or approaching a leper, lest ritual defilement occur.

Approaching the Lord Jesus with expectant faith
The leper who came to Jesus did something quite remarkable. He approached Jesus confidently and humbly, expecting that Jesus could and would heal him. Normally a leper would be stoned or at least warded off if he tried to come near a rabbi. Jesus not only grants the man his request, but he demonstrates the personal love, compassion, and tenderness of God in his physical touch. The medical knowledge of his day would have regarded such contact as grave risk for incurring infection. Jesus met the man's misery with compassion and tender kindness. He communicated the love and mercy of God in a sign that spoke more eloquently than words. He touched the man and made him clean – not only physically but spiritually as well.

Some twelve centuries later, a man named Francis (1181-1226 AD) met a leper on the road as he journeyed towards Assisi. A contemporary of Francis wrote, "Though the leper caused him no small disgust and horror, he nonetheless, got off the horse and prepared to kiss the leper. But when the leper put out his hand as though to receive something, he received money along with a kiss" (from the Life of St. Francis by Thomas of Celano). Francis did what seemed humanly impossible because he was filled with the love and compassion of Jesus Christ.

The Holy Spirit inflames our hearts with the fire of Christ's love that we may reach out to others with compassionate care and kindness, especially to those who have been rejected, mistreated, and left utterly alone. Do you allow the Holy Spirit to fill your heart with the love and compassion of Jesus Christ for others?
May the power of your love, Lord Christ, fiery and sweet as honey, so absorb our hearts as to withdraw them from all that is under heaven. Grant that we may be ready to die for love of your love, as you died for love of our love. (Prayer of St. Francis of Assisi,1181-1226 AD)