Jun 28 2020 Reflection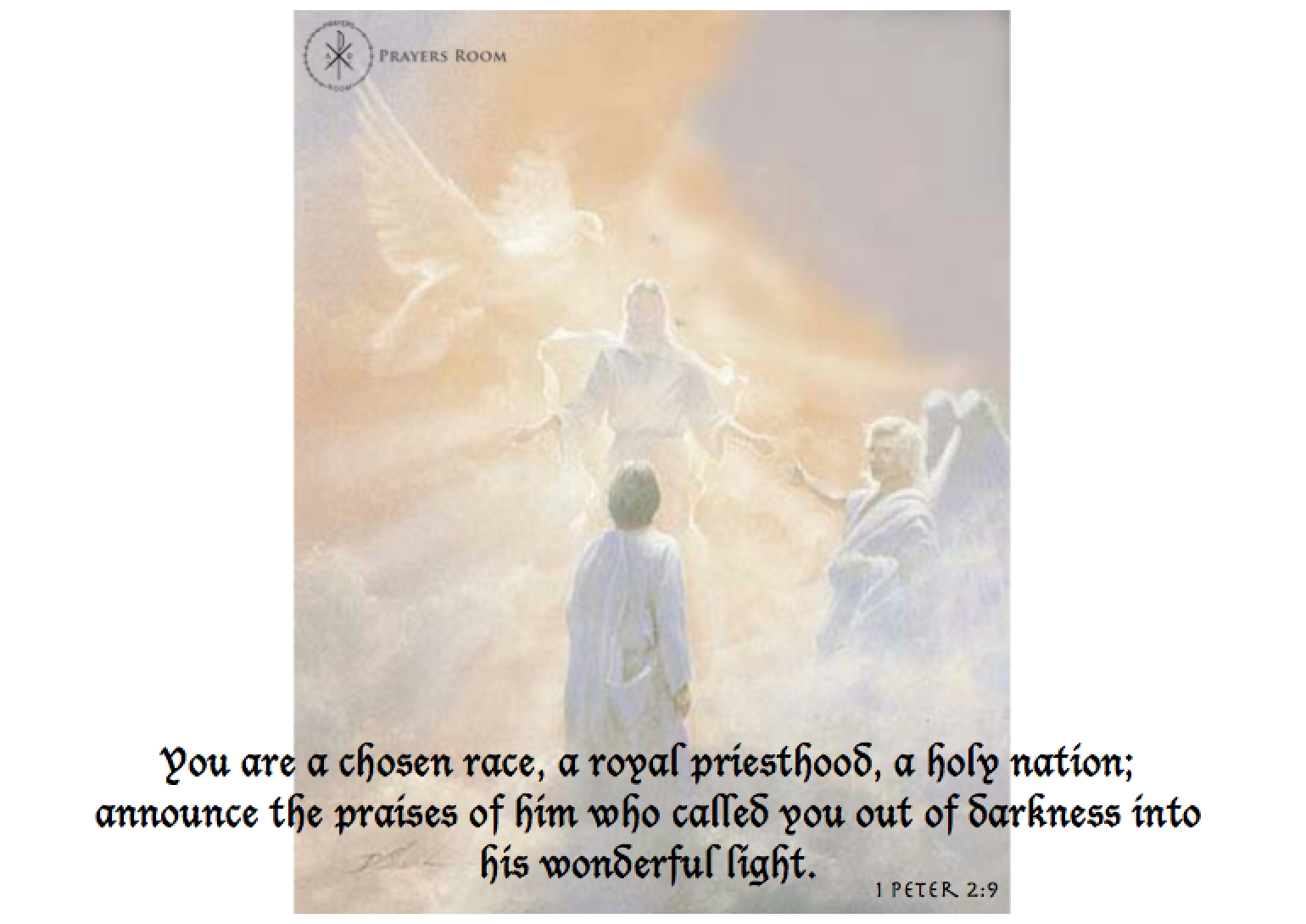 Sunday 28 June 2020
First Reading: 2 KGS 4:8-11, 14-16A
Responsorial Psalm:
For ever I will sing the goodness of the Lord.
PS 89:2-3, 16-17, 18-19
Second Reading: ROM 6:3-4, 8-11
Gospel Reading: MT 10:37-42
Today's Note: Thirteenth Sunday in Ordinary Time
Gospel Reading:
Jesus said to his apostles:
"Whoever loves father or mother more than me is not worthy of me,
and whoever loves son or daughter more than me is not worthy of me;
and whoever does not take up his cross
and follow after me is not worthy of me.
Whoever finds his life will lose it,
and whoever loses his life for my sake will find it.
"Whoever receives you receives me,
and whoever receives me receives the one who sent me.
Whoever receives a prophet because he is a prophet
will receive a prophet's reward,
and whoever receives a righteous man
because he is a righteous man
will receive a righteous man's reward.
And whoever gives only a cup of cold water
to one of these little ones to drink
because the little one is a disciple—
amen, I say to you, he will surely not lose his reward."
Reflection:
Whoever receives a prophet because he is a prophet . . . (Matthew 10:41)
So who exactly are these "prophets" Jesus is talking about?
In the early Church, it was common for men and women to be commissioned by the Church as traveling prophets. Their calling was to visit other churches and speak God's word to them, just as Jesus sent out his disciples in today's Gospel. They were called prophets because they were recognized as being able to speak God's words under the inspiration of the Holy Spirit. It was considered an honor to welcome such a person into your home and care for him while he ministered to your church—as the woman in today's first reading cared for the Old Testament prophet Elisha.
As time went on, however, false prophets began to set themselves up in opposition to the local church leaders. Their presence and their messages caused division and confusion. Because it was fraught with controversy, the practice faded, and the official role of prophet fell to local bishops instead.
But that doesn't mean that ordinary prophets disappeared from the Church. In fact, they're all around us today. You may even be one! That's because a prophet is nothing more—and nothing less—than someone through whom the Holy Spirit speaks.
That means that your spouse might be speaking prophetically when he or she encourages you to keep up with your prayer time. Or a child coming to you in the middle of the night might be bearing a prophetic message: Time to deny yourself, take up your cross, and care for this little one. And you may be a prophet when you tell a coworker about God's work in your life.
God is always speaking to us. He's always trying to get our attention. He's always asking us to welcome his messengers into our lives. Even the ones we least expect.
"Holy Spirit, help me to hear you speaking through the people you will place in my path today."