Mar 31 2021 Reflection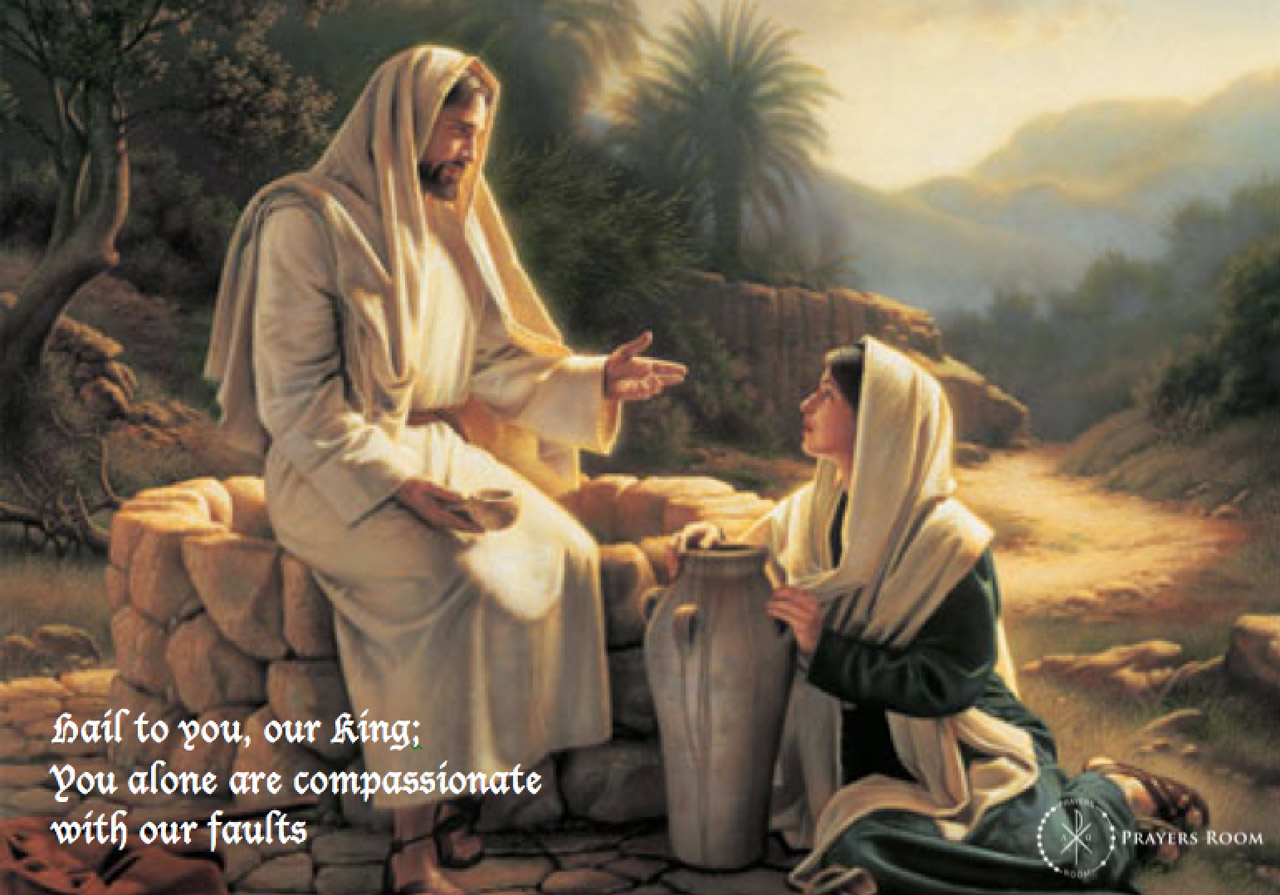 Wednesday 31 March 2021
First Reading: Is 50:4-9a
Responsorial Psalm:
Lord, in your great love, answer me.
Ps 69:8-10, 21-22, 31 and 33-34
Gospel Reading: Mt 26:14-25
Today's Note: Wednesday of Holy Week
Gospel Reading:
One of the Twelve, who was called Judas Iscariot,
went to the chief priests and said,
"What are you willing to give me
if I hand him over to you?"
They paid him thirty pieces of silver,
and from that time on he looked for an opportunity to hand him over.
On the first day of the Feast of Unleavened Bread,
the disciples approached Jesus and said,
"Where do you want us to prepare
for you to eat the Passover?"
He said,
"Go into the city to a certain man and tell him,
'The teacher says, My appointed time draws near;
in your house I shall celebrate the Passover with my disciples."'"
The disciples then did as Jesus had ordered,
and prepared the Passover.
When it was evening,
he reclined at table with the Twelve.
And while they were eating, he said,
"Amen, I say to you, one of you will betray me."
Deeply distressed at this,
they began to say to him one after another,
"Surely it is not I, Lord?"
He said in reply,
"He who has dipped his hand into the dish with me
is the one who will betray me.
The Son of Man indeed goes, as it is written of him,
but woe to that man by whom the Son of Man is betrayed.
It would be better for that man if he had never been born."
Then Judas, his betrayer, said in reply,
"Surely it is not I, Rabbi?"
He answered, "You have said so."
Reflection:
Why did Judas betray his Master? Was his treachery motivated by greed, bitter disappointment with Jesus, or hatred because of disillusionment? It may be that Judas never intended for his Master to die. Maybe he thought Jesus was proceeding too slowly and not acting aggressively enough in setting up his messianic kingdom. Perhaps Judas wanted to force Jesus' hand by compelling him to act. Nonetheless, his tragedy was his refusal to accept Jesus as he was.

The power of greed can only be overcome with the power of Christ's love poured out for us
Origen (185-254 AD), a bible scholar and early church father, comments on Judas' betrayal:
"Let us consider what Judas said to the Jewish priests: What will you give me if I hand him over to you? He was willing to take money in exchange for handing over the Word of God. They do the same thing who accept sensual or worldly goods in exchange for handing over and casting out from their souls the Savior and Word of truth who came to dwell with them. Indeed, it would be fitting to apply Judas's example to all who show contempt for the Word of God and betray him, as it were, by committing sin for the sake of money or for any selfish motive. People who behave in this way appear openly to be calling out to the powers of the enemy who offer worldly gain in return for the sin of betraying God's Word, saying, What will you give me if I hand him over to you? And they gave him thirty pieces of silver. 
The number of coins they gave Judas was equivalent to the number of years the Savior had sojourned in this world. For at the age of thirty, he was baptized and began to preach the gospel, like Joseph was thirty years old when he began to gather grain for his brothers (Genesis 41:46). Just as at that time the grain was prepared by God for the sons of Israel but given also to the Egyptians, so also the gospel was prepared for the saints but preached also to the unfaithful and wicked." (Commentary on Matthew 78.)

The Lord will test our hearts to show us where we need his love and strength to do his will
Jesus knew beforehand what would befall him. As Jesus ate his last supper meal with his twelve apostles he put them under trial and suspicion (one of you will betray me) to teach them to examine themselves rightly, lest they be high-minded and think themselves more strong than they were. We, also must examine ourselves in the light of God's truth and grace and ask him to strengthen us in faith, hope, and love that we may not fail him or forsake him when we are tempted. Do you pray with confidence in the words Jesus gave us to pray: Do not lead us into temptation, but deliver us from evil (Matthew 6:13)?
God our Father, we are exceedingly frail and indisposed to every virtuous and gallant undertaking. Strengthen our weakness, we beseech you, that we may do valiantly in this spiritual war; help us against our own negligence and cowardice, and defend us from the treachery of our unfaithful hearts; for Jesus Christ's sake. (Prayer of Thomas a Kempis)