May 26 2019 Reflection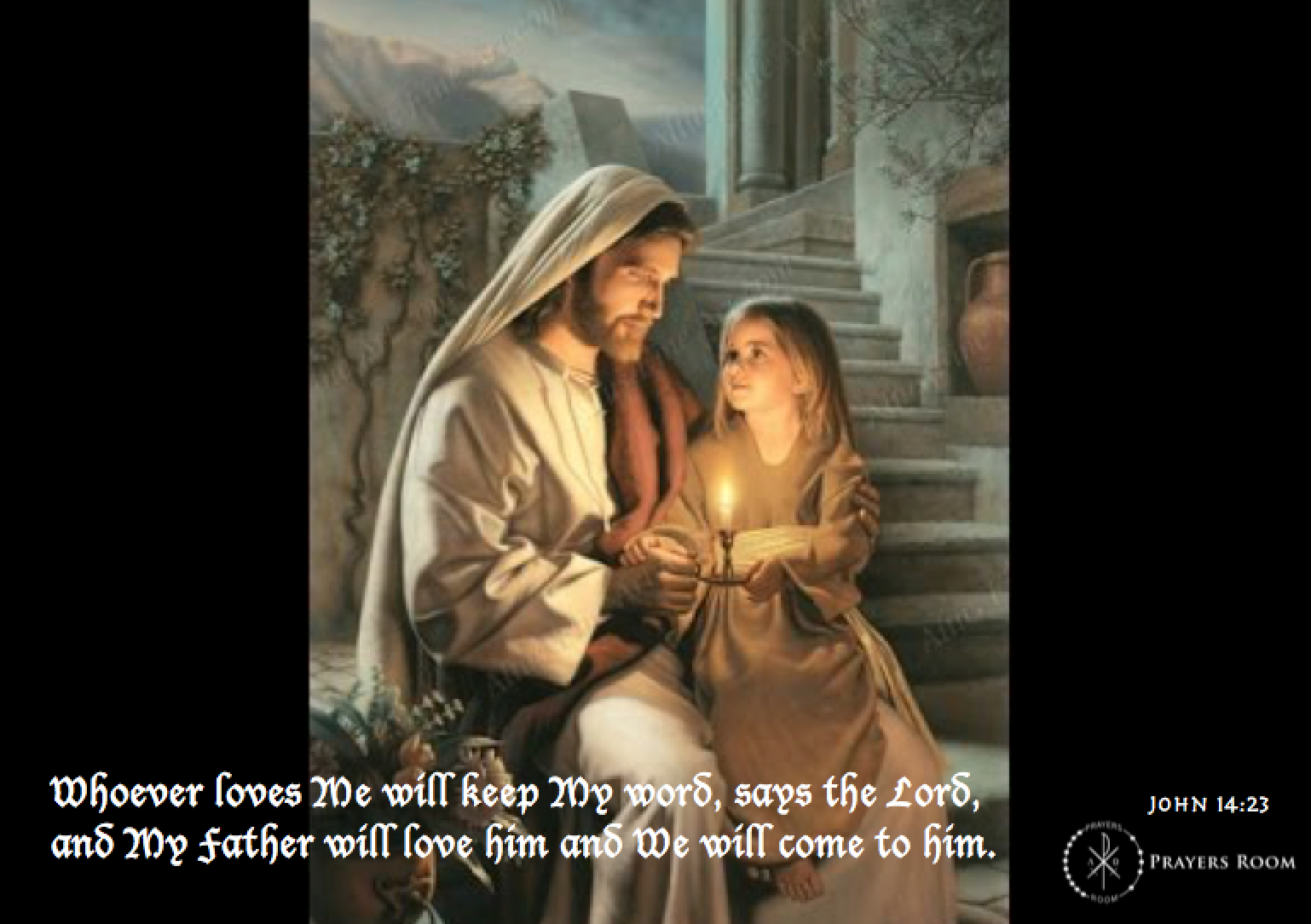 Sunday 26 May 2019
First Reading: ACTS 15:1-2, 22-29
Responsorial Psalm:
O God, let all the nations praise you!
PS 67:2-3,5,6,8
Second Reading: REV 21:10-14, 22-23
Gospel Reading: JN 14:23-29
Today's Note: Sixth Sunday of Easter
Gospel Reading:
Jesus said to his disciples:
"Whoever loves me will keep my word,
and my Father will love him,
and we will come to him and make our dwelling with him.
Whoever does not love me does not keep my words;
yet the word you hear is not mine
but that of the Father who sent me.
"I have told you this while I am with you.
The Advocate, the Holy Spirit,
whom the Father will send in my name,
will teach you everything
and remind you of all that I told you.
Peace I leave with you; my peace I give to you.
Not as the world gives do I give it to you.
Do not let your hearts be troubled or afraid.
You heard me tell you,
'I am going away and I will come back to you.'
If you loved me,
you would rejoice that I am going to the Father;
for the Father is greater than I.
And now I have told you this before it happens,
so that when it happens you may believe."
Reflection:
My peace I give to you. (John 14:27)
Wouldn't you like a little more peace in your life and in the world? News reports are full of stories of conflicts, both national and international. Relationships suffer from discord or disagreements. Even our own thoughts and desires can be conflicted at times. Where can peace come from?
From Jesus, of course! In today's Gospel, when he offers peace to his disciples, the word Jesus uses is the Hebrew word shalom, which means welfare and wholeness. Shalom is used as both a greeting and a farewell—usually between two friends wishing the best for each other.
But Jesus doesn't simply wish his disciples peace; he gives it to them. The peace of salvation. The tranquility of knowing that he has restored them to his Father in heaven. The joyful certitude that everything has been put in its proper order, and all hindrances to peace have been removed.
Jesus gives that peace to you too. It starts internally, as you come to know the mercy, love, and salvation you have received in Christ. Every time you go to Confession, every time you pray before the Blessed Sacrament, Jesus' peace takes a greater hold in your life. It matures every time you stop yourself from getting agitated by what you see around you or within you. Every time you pray "Come, Holy Spirit," you are reaching out to the One who speaks peace into your heart. Gradually, your heart opens up to trust that God's love for you can overcome any conflict you see.
As you cultivate that internal peace, it will begin to extend out from you into your relationships. You'll be less likely to respond in kind if someone blows up at you. You'll find it easier to keep smiling when someone cuts you off in traffic. You might even seek reconciliation with an estranged relative or show kindness to an unfriendly neighbor.
And from there, who knows? As each of us cultivates peace, it will make the world a more and more peaceful place.
"Jesus, thank you for the gift of your peace!"