Oct 21 2020 Reflection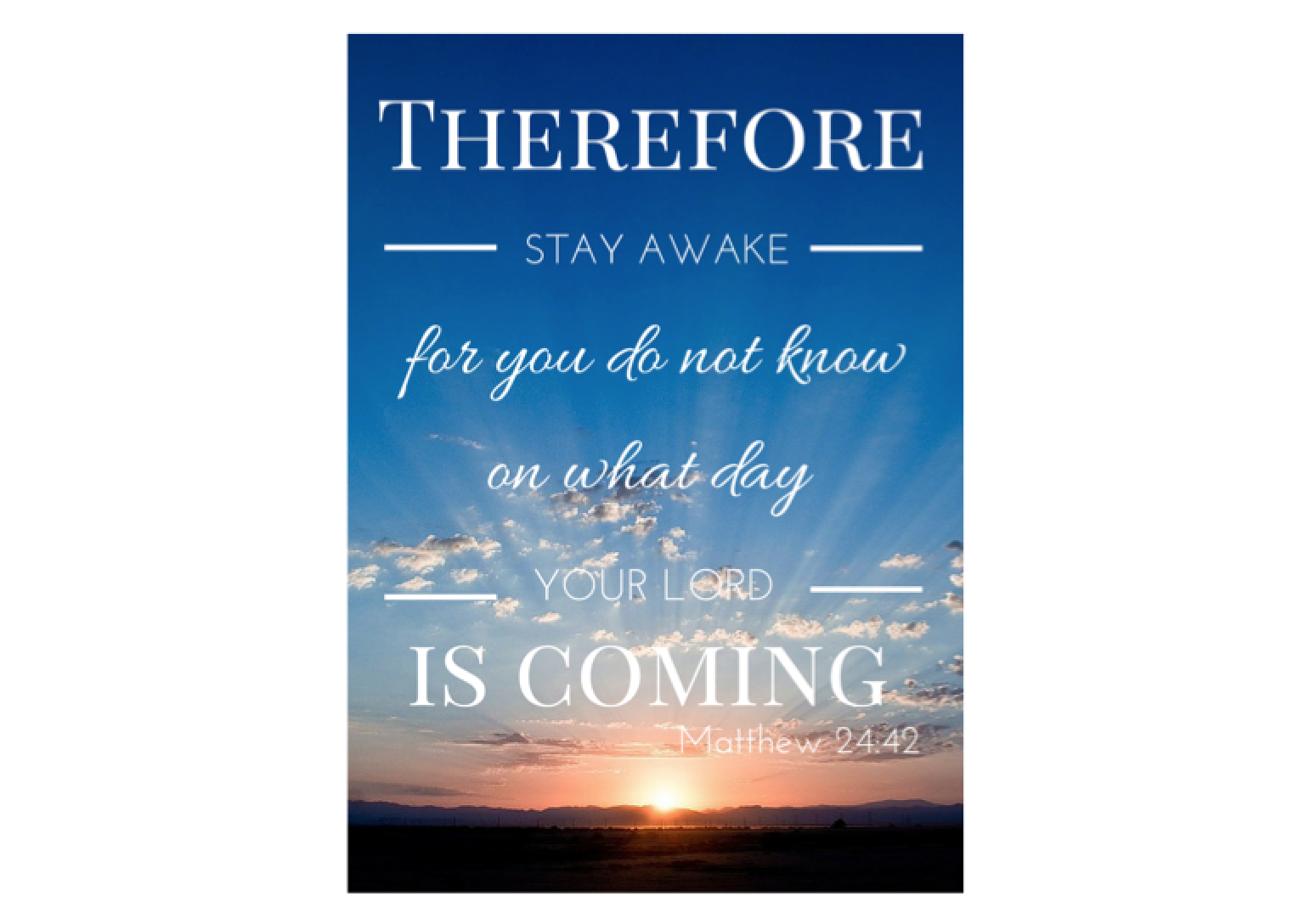 Wednesday 21 October 2020
First Reading: EPH 3:2-12
Responsorial Psalm:
You will draw water joyfully from the springs of salvation.
IS 12:2-3, 4BCD, 5-6
Gospel Reading: LK 12:39-48
Today's Note: Wednesday of the Twenty-ninth Week in Ordinary Time
Gospel Reading:
Jesus said to his disciples:
"Be sure of this:
if the master of the house had known the hour
when the thief was coming,
he would not have let his house be broken into.
You also must be prepared,
for at an hour you do not expect, the Son of Man will come."
Then Peter said,
"Lord, is this parable meant for us or for everyone?"
And the Lord replied,
"Who, then, is the faithful and prudent steward
whom the master will put in charge of his servants
to distribute the food allowance at the proper time?
Blessed is that servant whom his master on arrival finds doing so.
Truly, I say to you, he will put him
in charge of all his property.
But if that servant says to himself,
'My master is delayed in coming,'
and begins to beat the menservants and the maidservants,
to eat and drink and get drunk,
then that servant's master will come
on an unexpected day and at an unknown hour
and will punish the servant severely
and assign him a place with the unfaithful.
That servant who knew his master's will
but did not make preparations nor act in accord with his will
shall be beaten severely;
and the servant who was ignorant of his master's will
but acted in a way deserving of a severe beating
shall be beaten only lightly.
Much will be required of the person entrusted with much,
and still more will be demanded of the person entrusted with more."
Reflection:
At an hour you do not expect, the Son of Man will come. (Luke 12:40)
You unlock the door of your home after a long day at work. A million things are on your mind—paying the bills, fixing the crack in the ceiling, taking the dog for a walk. Then as you step through the door, you are completely stunned. Your friends are in the living room, with big smiles on their faces. In a split second, you realize what's going on as they all call out, "Surprise!" at the top of their lungs. They're throwing you a surprise birthday party.
The experience of a surprise party seems like quite a contrast to the "surprise" that Jesus is talking about here. Obviously, Jesus is talking about a very serious event, one with eternal consequences. He wants us to be prepared for his coming and to greet him with joy. He wants us to be busy about his work and living our lives for him. He realizes our human tendency to "slack off," and he warns us of the consequences if we do.
Let's return to the idea of a surprise party for a moment. The reason Jesus warns us about being prepared is that he wants us to be pleasantly surprised when he returns. None of us can avoid this surprise. None of us know when Jesus will come—it could be tomorrow, next week, or five minutes from now. But if we are ready for his coming, it will be a wonderful, joyful event for us. In fact, it should be something we are looking forward to every day!
Imagine that you are in on the surprise and know when Jesus is going to return. What would you do to get ready for him? What would you add—or subtract—from your life? You know the answers to these questions. Whatever you need to do, don't put it off. But don't act out of fear. Act as if you were preparing for the most exciting day of your life—because you are! Just think of how pleased the Lord is with each step you take and each decision that you make for him. He has a glorious crown waiting for you when he comes (2 Timothy 4:8). So keep living for him, and get ready for that awesome day!
"Lord, I long for your coming! Help me to be ready to meet you."