Daily Reflection – Dec 30, 2015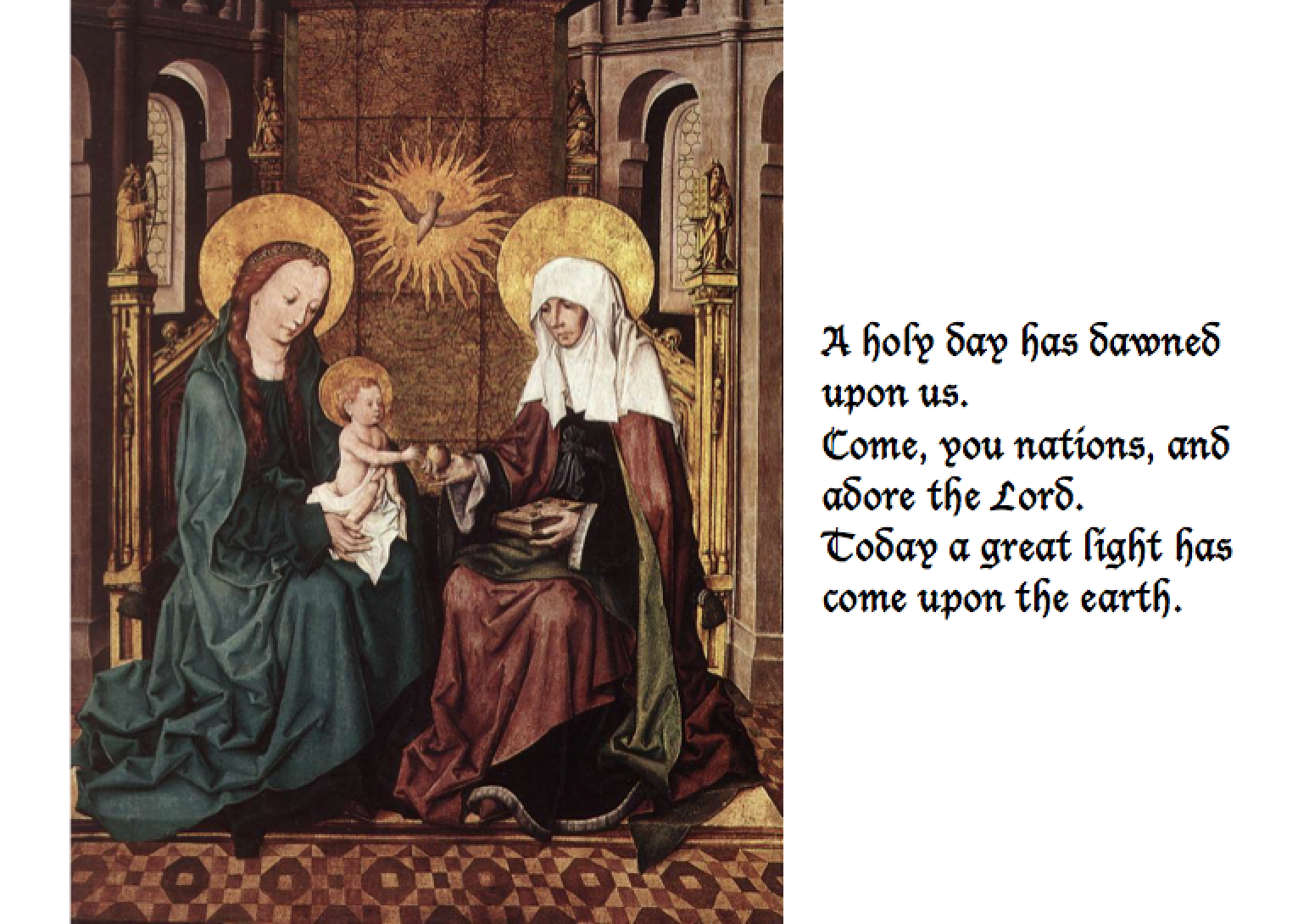 Wednesday 30 December 2015
First Reading: 1 John 2:12-17
Psalm Response:
Let heaven and earth exult in joy!
Psalm 96:7-10
Gospel Reading: Luke 2:36-40
Today's Note: The Sixth Day in the Octave of Christmas
Gospel Reading:
There was a prophetess, Anna,
the daughter of Phanuel, of the tribe of Asher.
She was advanced in years,
having lived seven years with her husband after her marriage,
and then as a widow until she was eighty-four.
She never left the temple,
but worshiped night and day with fasting and prayer.
And coming forward at that very time,
she gave thanks to God and spoke about the child
to all who were awaiting the redemption of Jerusalem.
When they had fulfilled all the prescriptions
of the law of the Lord,
they returned to Galilee,
to their own town of Nazareth.
The child grew and became strong, filled with wisdom;
and the favor of God was upon him.
Reflection:
Luke throughout his gospel parallels a man with a woman. Perhaps because Anna, called a prophet, is 84 years old, we imagine Simeon to be old as well. "She never left the temple" is an overstatement; there were no facilities for women (even for men; the priests lived at home and came at their appointed time to serve). Luke is steeped in a biblical spirituality so perhaps he is remembering Psalm 84 (see last Sunday) or even Psalm 23: "I shall dwell in the house of the Lord all the days of my life."
How do you name your type of spirituality? Biblical? Liturgical? Sacramental?
Marian? Christocentric? Spirit-ed or charismatic? What feeds your spiritual life, your relationship with God? Centering prayer? Ignatian contemplation? Not that it really makes any difference, for we pray as we can, not as some book or guru tells us. Thank God for the richness of our spiritual tradition.
Thank you for Anna's speaking your word, God of grace and glory, to all who had ears to welcome salvation in the person of this helpless infant. Give us ears to hear the cry of children and the cry of the poor.