Daily Reflection – Feb 8, 2016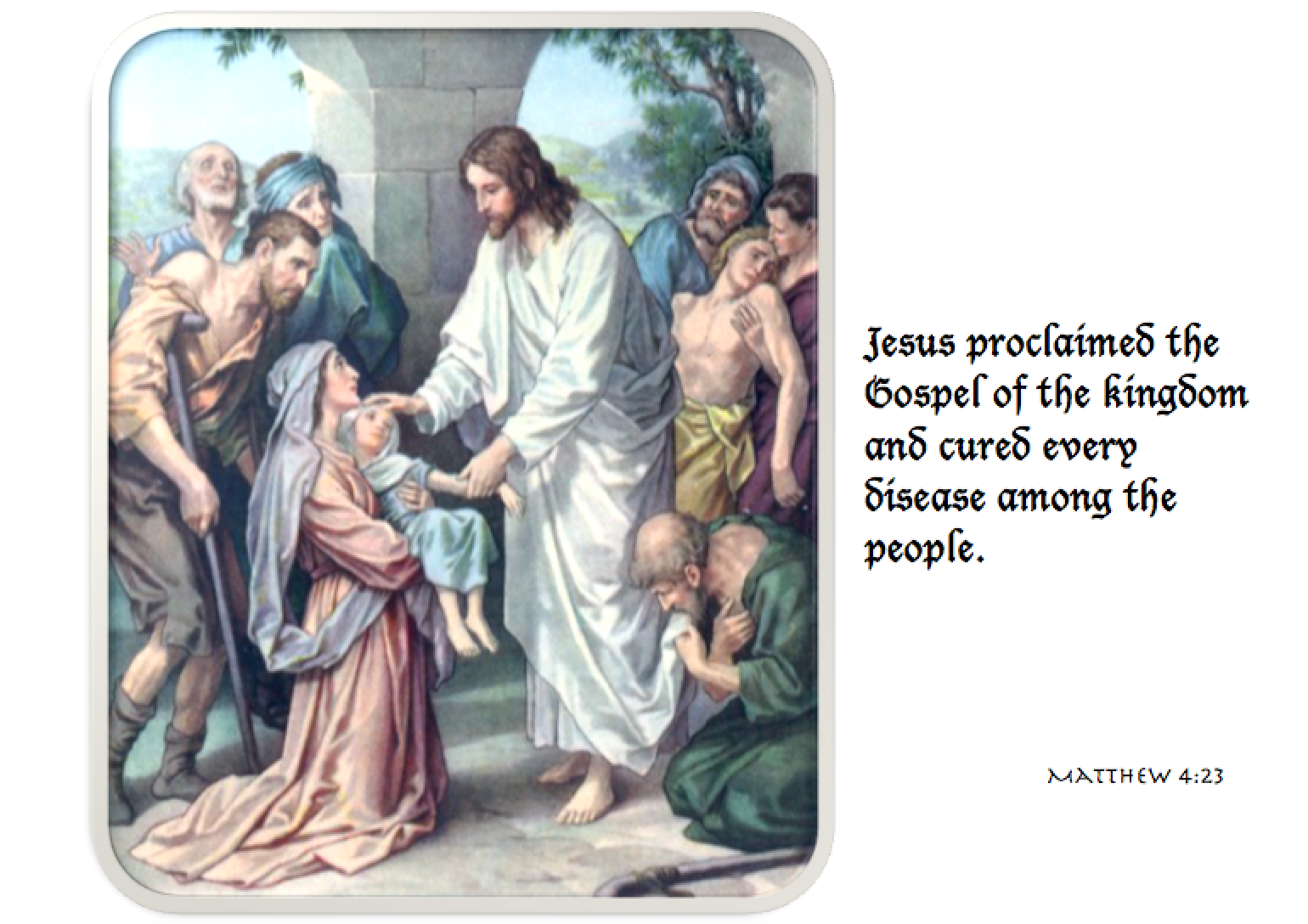 Monday 8 February 2016
First Reading: 1 Kings 3:4-13
Responsorial Psalm:
Lord, go up to the place of your rest!
Psalm 131(132):6-10/strong>
Gospel Reading: Mark 6:53-56
Today's Saint: St Jerome Emiliani; St Josephine Bakhita
Gospel Reading:
After making the crossing to the other side of the sea,
Jesus and his disciples came to land at Gennesaret
and tied up there.
As they were leaving the boat, people immediately recognized him.
They scurried about the surrounding country
and began to bring in the sick on mats
to wherever they heard he was.
Whatever villages or towns or countryside he entered,
they laid the sick in the marketplaces
and begged him that they might touch only the tassel on his cloak;
and as many as touched it were healed.
Reflection:
The Lord's glory had filled the temple. (1 Kings 8:11)
If you were to walk into an old church on a weekday, you might see something unusual and beautiful: a few men and women silently, gently dusting down pews and setting hymnals aright. Some may even be on their hands and knees, carefully cleaning the floor! All of this work happens week after week, out of reverence for the place where Mass is celebrated and God's people gather. It's quite an act of love!
In today's first reading, we see another scene of reverence and love: Temple worship. "All the people of Israel" have gathered, as well as King Solomon (1 Kings 8:2). The sacrifices before the ark of the Lord are rich and full—"sheep and oxen too many to number"—all out of love and gratitude for the God who had saved them and protected them (8:5).
Now consider yet a third sacred space: you! You are a temple of the Holy Spirit. Unlike the scene in today's reading, you don't need to offer great sacrifices. All you have to do is come before God as you are. Invite him to help you examine your conscience, and then let him clean and polish you. Know that he will exercise even more thoughtful care, gentleness, and love with you than those devoted parishioners did with their church.
You are a temple of the Holy Spirit. You are a sacred space in which God dwells! Much more precious and beautiful than a church with marble floors, and more so even than the Temple in today's first reading, you are glorious because you are made in his own image and likeness.
How does the knowledge that you are a precious dwelling place for God compel and inspire you? Perhaps it can change the way you look at yourself. Or perhaps it changes the way you look at your the people around you. Just as you are, you are a light to the world. As a flame of a candle draws the eye, you radiate as well. Even without trying hard to say or do the right things, you show the world what it's like to have Jesus in your heart.
So today, try to remain aware of God's presence within you. Just rest in him, and let his light shine out.
"Lord, thank you for making me your temple. Help me to shine your light into any darkness I encounter today."