Daily Reflection – Jan 4, 2016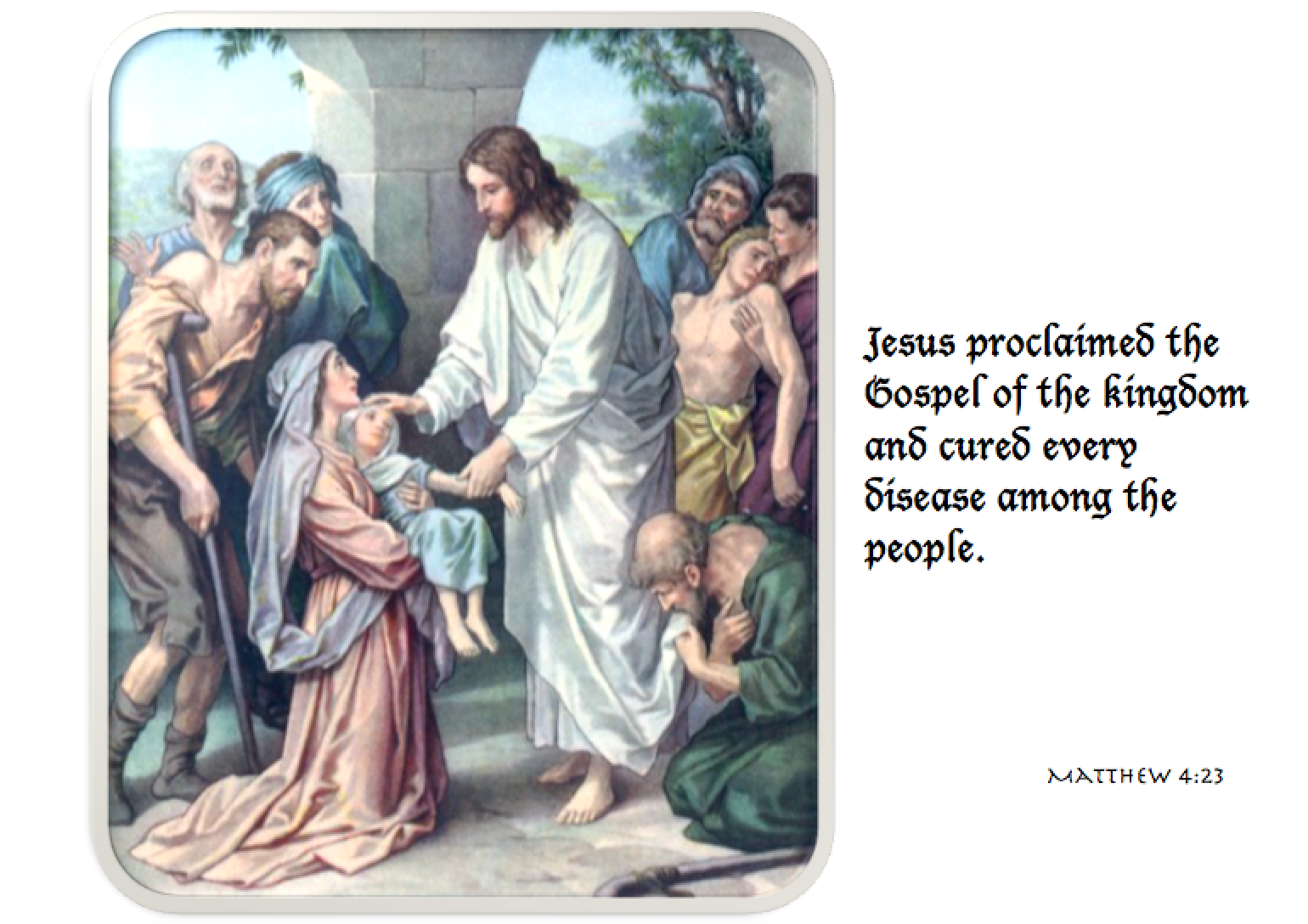 Monday 4 January 2016
First Reading: 1 John 3:22 – 4:6
Responsorial Psalm:
I will give you all the nations for your heritage
Psalm 2:7-8, 10-11
Gospel Reading: Matthew 4:12-17, 23-25
Today's Saint: St Elizabeth Ann Seton, Religious
Gospel Reading:
When Jesus heard that John had been arrested,
he withdrew to Galilee.
He left Nazareth and went to live in Capernaum by the sea,
in the region of Zebulun and Naphtali,
that what had been said through Isaiah the prophet
might be fulfilled:
Land of Zebulun and land of Naphtali,
the way to the sea, beyond the Jordan,
Galilee of the Gentiles,
the people who sit in darkness
have seen a great light,
on those dwelling in a land overshadowed by death
light has arisen.
From that time on, Jesus began to preach and say,
"Repent, for the Kingdom of heaven is at hand."
He went around all of Galilee,
teaching in their synagogues, proclaiming the Gospel of the Kingdom,
and curing every disease and illness among the people.
His fame spread to all of Syria,
and they brought to him all who were sick with various diseases
and racked with pain,
those who were possessed, lunatics, and paralytics,
and he cured them.
And great crowds from Galilee, the Decapolis, Jerusalem, and Judea,
and from beyond the Jordan followed him.
Reflection:
Teaching … proclaiming … curing … (Matthew 4:23)
Are you a basketball fan? If so, you have probably heard of the "triple threat." This is when the offensive player has three choices of what to do with the ball: dribble, pass, or shoot. In today's Gospel reading, Jesus' fame is spreading like wildfire, and he, too, has a triple threat. But instead of making a choice, he does all three: he teaches, proclaims, and cures. Perhaps his approach holds some insights for us.
By using a three-pronged approach, Jesus made sure that he reached as many people as possible. While teaching, he explained passages, answered questions, and challenged the traditional ways of thinking. By proclaiming the gospel of the kingdom, he encouraged, blessed, comforted, and restored people, telling them about the freedom that could be theirs. By curing diseases, he made the kingdom of God a tangible reality that could meet the needs of the people he encountered.
You might be thinking: "Okay, this is true for Jesus, but I can't do these things." Well, maybe you can, and maybe you already have. Have you ever answered a question about your faith? Or maybe a comment from a friend challenged you to dig deeper and understand something. You are learning how to teach! Have you ever shared about anything that God has done for you? You have proclaimed the gospel! Have you ever reached out to someone in need or prayed for someone who is sick? You are a healing presence in a hurting world!
The rapid spread of the gospel that Matthew describes here is not limited to Jesus' day and age. He wants to work through each of us to reach as many people as possible. He wants to use you.
So the next time someone asks you a question, answer it with kindness and love. The Lord will help you if you stay close to him. When someone needs an encouraging word, ask Jesus to bless the words you speak. You may not realize how comforting your witness can be. If someone is in need, look for ways you can help. It may be small, but it can make all the difference. It may not seem like much, but you can spread the gospel everywhere you go!
"Lord, use me to share the good news of your kingdom with everyone I meet today."