Daily Reflection – June 29, 2016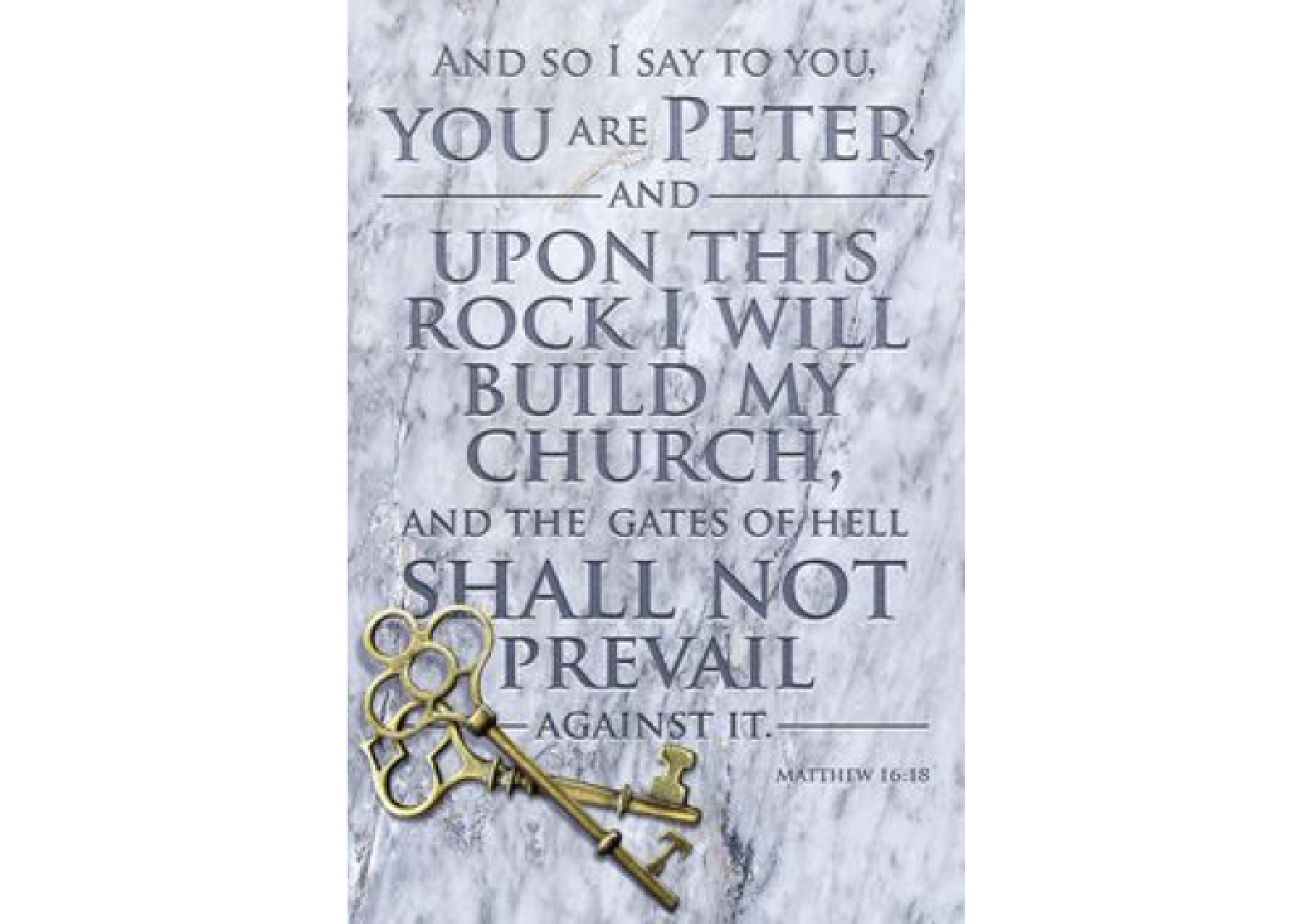 Wednesday 29 June 2016
First Reading: Acts 12:1-11
Responsorial Psalm:
The Lord has set me free from all my fears
Psalm 33(34):2-9
Second Reading: 2 Timothy 4:6-8, 17-18
Gospel Reading: Matthew 16:13-19
Today's Saint: St Peter and St Paul, Apostles
Gospel Reading:
When Jesus went into the region of Caesarea Philippi
he asked his disciples,
"Who do people say that the Son of Man is?"
They replied, "Some say John the Baptist, others Elijah,
still others Jeremiah or one of the prophets."
He said to them, "But who do you say that I am?"
Simon Peter said in reply,
"You are the Christ, the Son of the living God."
Jesus said to him in reply, "Blessed are you, Simon son of Jonah.
For flesh and blood has not revealed this to you, but my heavenly Father. And so I say to you, you are Peter,
and upon this rock I will build my Church,
and the gates of the netherworld shall not prevail against it.
I will give you the keys to the Kingdom of heaven.
Whatever you bind on earth shall be bound in heaven;
and whatever you loose on earth shall be loosed in heaven."
Reflection:
Glorify the Lord with me, let us together extol his name. (Psalm 34:4)
St. Peter and St. Paul met face-to-face only a handful of times, and those meetings were not always affable. (You can read Galatians 2:11-14 for one example.) But despite their strong personalities and disagreements, both men shared the same calling, and for all their clashing, God brought them along similar paths in their ministries. In fact, the parallels between the two can be surprising!
• Both were powerful preachers whose words led their hearers to profound conversion.
• Both were persecuted and imprisoned and were released from jail in miraculous ways.
• Both heard from God through visions that changed the direction of their ministry. And in each case, God prepared someone to welcome them into this new ministry.
• Both exercised the gift of healing. People flocked to them, to the point of laying out handkerchiefs for them to touch.
• Finally, each of them was martyred in Rome—Peter crucified upside down and Paul, the Roman citizen, beheaded.
Yes, they had very different personalities. Yes, they often approached their ministry in different ways. But these two apostles were after the same thing: they both dedicated their lives to proclaiming Christ to all peoples.
God's call isn't so different today. In your own parish, there are probably people who don't get along so well with each other. Maybe the social outreach committee doesn't see eye to eye with the youth ministry. You yourself may be uncomfortable with some parishioners who are following Christ in a different way than you.
But let's learn from Peter and Paul. Our differences don't have to separate us. We are all trying to serve the Lord and follow him as best we understand. We may pursue the Lord in different ways, but we're on the same road. So let's bless each other and uphold each other in prayer!
"Lord, bless all of your people, especially those who are different from me. Help me to see that we are all essential to your plan."