Oct 21 2022 Reflection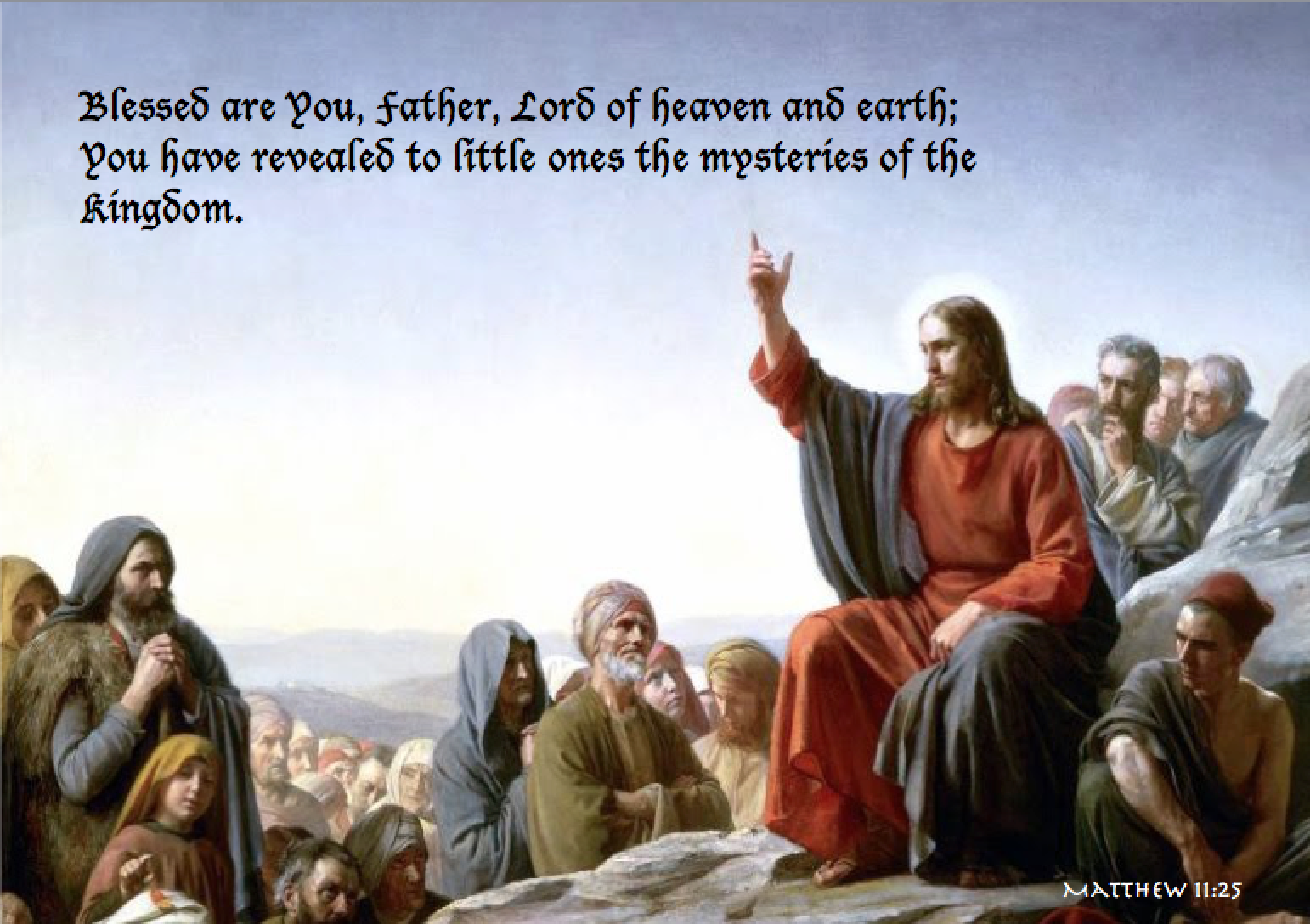 Friday 21 October 2022
First Reading: Eph 4:1-6
Responsorial Psalm:
Lord, this is the people that longs to see your face.
PS 24:1-2, 3-4ab, 5-6
Gospel Reading: LK 12:54-59
Today's Note: Friday of the Twenty Ninth Week in Ordinary Time
Gospel Reading:
Jesus said to the crowds,
"When you see a cloud rising in the west
you say immediately that it is going to rain–and so it does;
and when you notice that the wind is blowing from the south
you say that it is going to be hot–and so it is.
You hypocrites!
You know how to interpret the appearance of the earth and the sky;
why do you not know how to interpret the present time?
"Why do you not judge for yourselves what is right?
If you are to go with your opponent before a magistrate,
make an effort to settle the matter on the way;
otherwise your opponent will turn you over to the judge,
and the judge hand you over to the constable,
and the constable throw you into prison.
I say to you, you will not be released
until you have paid the last penny."
Reflection:
How good are you at reading warning signs? Jesus expects his disciples to accurately read the signs of the times! Seafarers and farmers know the importance of spotting weather conditions for safe travel and planting. A lot of effort is made today, with the help of science and technology, to discern potential natural dangers, such as tropical storms, hurricanes, floods, tornadoes, earth quakes, and erupting volcanoes, so that people can be warned to take shelter before disaster hits.

Don't miss God's kingdom and power to transform your life
Our need for accurately discerning the spiritual condition and moral climate around us is vital if we want to avert spiritual crisis and moral disaster. The Lord is ready to transform our lives by offering us his kingdom of righteousness (moral goodness), peace, and joy in the Holy Spirit (Romans 14:17). – But we can miss it if we allow a permissive attitude that takes sin lightly or puts off repairing wrongdoing before it is too late to get reconciled with God.

Jesus used a very vivid illustration of a threatening lawsuit to show the urgency of settling a bad case outside of court before a worse sentence could be passed against us. Why did the neighbor in Jesus' story make an effort to come to an agreement with his adversary before the matter was sent to court for judgment? The accused knew that he had a bad case which would likely go against him in court. He quickly tried to come to an agreement with his adversary to avoid receiving a worse sentence of being thrown into prison and given a costly fine as well.

Jesus will set us free and fill us with the Holy Spirit
We all stand in need of God's mercy, grace, and protection. The Lord Jesus is our physician and healer and he is ready to set us free from any sinful patterns of thinking, acting, and speaking. If we give our lives over to him he will fill us with his Holy Spirit and give us a new heart and a transformed mind that is filled with his truth, love, and goodness. If you want lasting peace and joy with God, then allow the Lord Jesus to transform every area of your life, your home, your work, your relationships, and possessions so that he may truly be the Lord and Giver of abundant life and righteousness. Are you ready to surrender all to him – and to receive all from him?
Lord Jesus, flood my heart with your love and free me from all that would keep me from doing your will. Transform my mind that I may discern what is right and choose what is good and pleasing to you.