Daily Reflection – Aug 31, 2017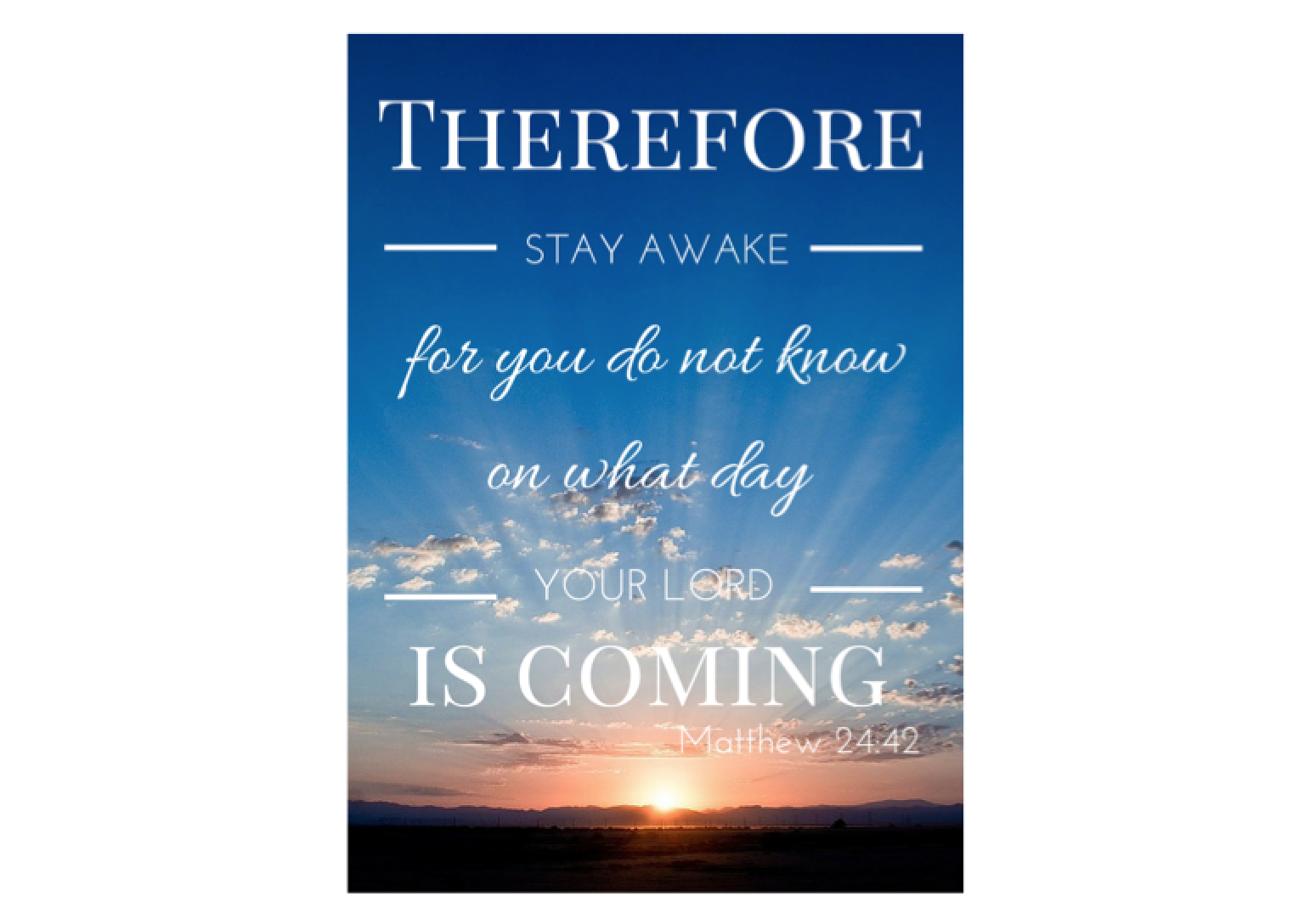 Thursday 31 August 2017
First Reading:1 THES 3:7-13
Responsorial Psalm:
Fill us with your love, O Lord, and we will sing for joy!
Psalm PS 90:3-5A, 12-13, 14 AND 17
Gospel Reading: Matthew MT 24:42-51
Today's Note: Thursday of the Twenty-first Week in Ordinary Time
Gospel Reading:
Jesus said to his disciples:
"Stay awake!
For you do not know on which day your Lord will come.
Be sure of this: if the master of the house
had known the hour of night when the thief was coming,
he would have stayed awake
and not let his house be broken into.
So too, you also must be prepared,
for at an hour you do not expect, the Son of Man will come.
"Who, then, is the faithful and prudent servant,
whom the master has put in charge of his household
to distribute to them their food at the proper time?
Blessed is that servant whom his master on his arrival finds doing so.
Amen, I say to you, he will put him in charge of all his property.
But if that wicked servant says to himself, 'My master is long delayed,'
and begins to beat his fellow servants,
and eat and drink with drunkards,
the servant's master will come on an unexpected day
and at an unknown hour and will punish him severely
and assign him a place with the hypocrites,
where there will be wailing and grinding of teeth."
Reflection:
We now live, if you stand firm in the Lord. (1 Thessalonians 3:8)
In today's first reading, Paul thanks his followers in Thessalonica for being faithful. He has been through a lot since he left them: he has been falsely accused, beaten, and thrown in jail. As he yearns to be released and return to his followers, he is comforted by their faith and their prayers for him. Even though his life sparked their faith in Christ, their faith in turn has helped sustain him.
In our daily lives, our faith may seem internal, personal, and hidden, so we don't readily see the effect that we have on the world around us. We may not directly see it or get letters from the people who rejoice in our faithfulness as Paul did, but our faith truly does have an impact on other people. Consider your presence in church during Mass. You may feel like one in a crowd, but you are lifting up your fellow churchgoers.
Pope Benedict XVI once said, "The renewal of the Church is also achieved through the witness offered by the lives of believers." This "witness" offered by our lives that Pope Benedict refers to doesn't necessarily mean that we have to openly evangelize people. You are a witness just by being yourself. Consider this: with the Holy Spirit guiding you and Christ in you, you probably already radiate the truth just by the way you are living right now. Your walk, your light, and your faith encourage and sustain the people who are around you just as the Thessalonians encouraged Paul.
Today, spend some time reflecting on the effect of your witness of faith on the world around you. Think about ways that your faith already affects those around you. Ask God to open your eyes so that you can see how your witness goes out. Most of all, recognize that you do indeed play a vital role in the renewal of the Church. Rejoice in this, and continue to renew the Church simply by being who you are in Christ and where Christ has put you.
"Lord, thank you for this faith that you have given me. Help me continue to live in a way that renews your Church."