The Angelus – Prayer to the Blessed Virgin Mary – Latin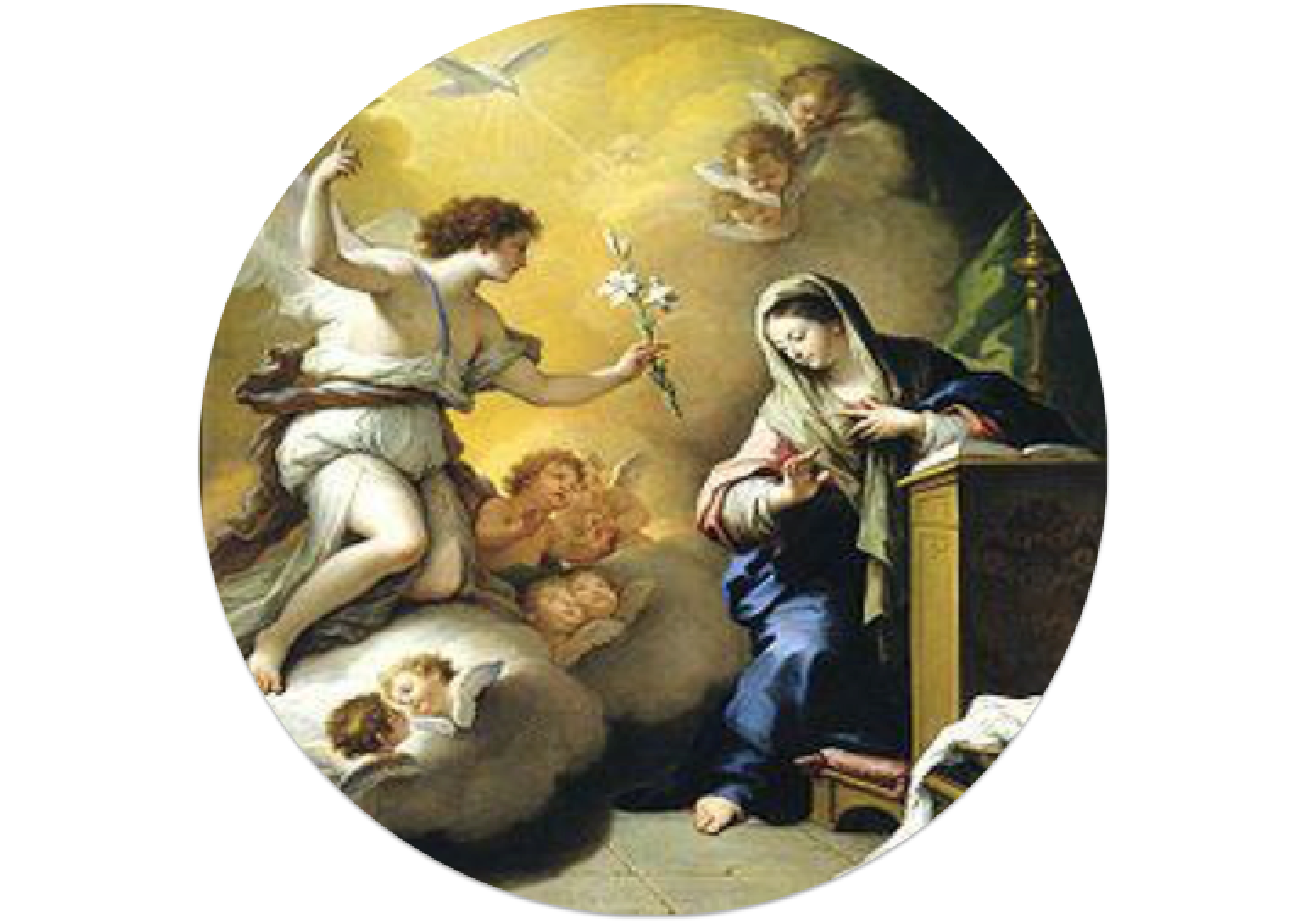 V. Angelus Domini nuntiavit Mariae,
R. Et concepit de Spiritu Sancto.
Ave Maria, gratia plena; Dominus tecum: benedicta tu in mulieribus, et benedictus fructus ventris tui Iesus.
Sancta Maria, Mater Dei ora pro nobis peccatoribus, nunc et in hora mortis nostrae. Amen.
V. Ecce ancilla Domini,
R. Fiat mihi secundum verbum tuum.
Ave Maria …
V. Et Verbum caro factum est,
R. Et habitavit in nobis.
Ave Maria …
V. Ora pro nobis, sancta Dei Genetrix,
R. Ut digni efficiamur promissionibus Christi.
Oremus
Gratiam tuam, quaesumus, Domine, mentibus nostris infunde; ut qui, Angelo nuntiante, Christi Filii tui incarnationem cognovimus, per passionem eius et crucem ad resurrectionis gloriam perducamur. Per eumdem Christum Dominum nostrum.
R. Amen.